Our Final Verdict
We give Baratza Virtuoso+ a rating of 4.8 out of 5 stars:
Build Quality
Grind Quality
Extra Features
Price
Review Summary
A grinder is the most important piece of gear in your coffee-making arsenal. Without a consistent grind, your coffee will never live up to its full potential, and some of the money you spend on high-quality specialty beans will go to waste. The Baratza Virtuoso+ is a mid-range grinder aimed at intermediate homebrewers looking to improve their coffee game by taking their grinding to the next level. The Virtuoso+ isn't Baratza's top-of-the-line model, but it isn't an entry-level grinder either. If you already own a low-priced entry-level grinder, the Virtuoso+ will probably be a significant improvement, but for beginners, it might be a bit on the expensive side.
Baratza is a big name in home coffee equipment and has a reputation for making reliable, consistent grinders and providing excellent customer service. They also support their customers by providing easy access to replacement parts if your grinder breaks and use interchangeable burrs that let you upgrade your grinder when you feel you've outgrown your current model. Both of those decisions make Baratza grinders excellent investments that will improve your coffee-drinking experience for years.  Let's take a deeper look at just what this machine has to offer in our Baratza Virtuoso+ review.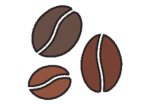 Baratza Virtuoso+ – A Quick Look
Pros
Very consistent grind
40 grind sizes covering French press through fine drip
Stainless steel burr
Digital timer
Includes a 1-year warranty
Cons
A bit expensive
Some grind retention
| | |
| --- | --- |
| Brand Name: | Baratza |
| Model: | Virtuoso+ |
| Height: | 12.6 inches |
| Width: | 6.7  inches |
| Depth: | 6.7 inches |
| Weight: | 7 pounds |
| Burr Material: | Stainless steel |
| Burr Shape: | Conical |
| Warranty: | 1 year included |
| Number of Grind Settings: | 40 |
| Suitable for Espresso: | No |
Grind Quality
The Virtuoso+ has 40 grind settings that comfortably handle grind sizes suitable for Turkish coffee at the fine end up to cold brew at the coarsest end. It really shines in the middle of the range and is remarkably consistent for pour-over and French press grinds. Compared to Baratza's least expensive model – the Encore – the Virtuoso+ performs noticeably better for coarse grinds where the Encore struggles slightly. We found almost no fines in our French press, and the Virtuoso+ even did well when we ground even more coarsely for a batch of cold brew.
Burrs make most of the difference between grinders, and the Virtuoso+'s stainless steel conical burr is the secret behind its stellar performance. The Virtuoso+ uses the M2 burr, which produces a more consistent grind with fewer fines and grinds more quickly than the Encore's M1 burr. It is strictly an upgrade with no downsides.
Despite the enhanced performance the Virtuoso+ enjoys over entry-level grinders, it still is a mid-range grinder and, as such, has one drawback that might turn some people away: it can't grind for espresso. Even intermediate-level grinders like the Virtuoso+ can't quite make it down to the extremely fine grind sizes you need to make delicious espresso. We tried grinding for espresso with the Virtuoso+ as a sort of stress test, and the results were disappointing. If you're primarily looking for an espresso grinder, the Virtuoso+ isn't the grinder for you. However, for pour-over, French press, drip, or almost any other brewing method, the Virtuoso+ will do admirably.
Durability
The Virtuoso+ has a solid build and has a metal case surrounding the top of the grinder where the important stuff lives. We were surprised at how beefy it felt compared to the Encore, and it is definitely a step up in how it feels to hold. The switch is also solid and easier to use than the Encore's switch, which pops off every fourth or fifth use.
One great aspect of the Virtuoso+ is that it comes with Baratza's legendary customer support. Baratza is famous for providing excellent customer service, and there are countless beaming reviews around the internet extolling the wonderful assistance customers received when they needed help solving a problem with their grinder.
Another plus of buying from Baratza is the presence of readily available replacement parts in the unfortunate event something breaks. You can purchase replacement adjustment rings, switches, and even burrs. Accidents happen, and it's great knowing you have a convenient avenue to fix things when something goes wrong.
Extra Features
Compared to some other grinders out there, the Virtuoso+ might seem a little light on the bells and whistles. Other than a digital timer and backlit grounds bin, the Virtuoso+ doesn't have any special features. Some people might see this as a downside, but we actually find the dearth of extra features to be an advantage. Without any moving parts or fancy settings, there is less that can go wrong, meaning the grinder is more likely to keep working as intended for longer and is easier to use.
This isn't a feature, really, but the Virtuoso+ is noticeably quieter than other grinders we've used. A grinder doesn't have to be quiet for us to like it, but your family or roommates will thank you if your grinder doesn't make grinding coffee beans sound like putting nails in a blender.
Retention Issues
So far, we've highlighted what we like about the Virtuoso+, but now it's time to talk about one of the biggest issues we have with it. Grind retention is unavoidable in virtually all grinders that aren't obscenely expensive, but it is especially problematic with the Virtuoso+. We're not sure if the plastic grind bin is prone to static or if the burrs spin at higher speeds and therefore produce more static, but we regularly experience anywhere from 1-3 grams of retention whenever we grind in our Virtuoso+. It's not a huge deal, but it gets annoying to account for retention and add a few extra grams of coffee every time you brew.

FAQ
Can this grinder handle espresso?
Unfortunately, no. The Virtuoso+ struggles with consistency at fine settings suitable for espresso. It works well for any other brew method.
Is this grinder good for beginners?
Yes and no. If you have money to spend and can afford it, it's a great grinder, and beginners can use it just as well as an experienced coffee hobbyist. However, as a first grinder, it's on the expensive side.
Is the burr the same as the Baratza Encore?
No! The Virtuoso+ uses the M2 burr, which gives a more consistent, quieter grind.
Is the Virtuoso+ the same as the Virtuoso?
Baratza discontinued the original Virtuoso grinder and replaced it with the upgraded Virtuoso+.
---
What the Users Say
The feedback for the Baratza Virtuoso+ is overwhelmingly positive across the internet. Customers who own both the original Virtuoso and the Virtuoso+ describe the Virtuoso+ as an upgrade in every way, and most are very happy with their purchase.
We often read comments praising the grind quality and consistency, and many people report an obvious improvement in their coffee after upgrading from a lower end grinder to the Virtuoso+. Several reviewers noticed a reduced "sludginess" in their cups and less clogging when they used fine grind sizes.
The number one complaint is the grind retention we discussed previously. It is easy enough to work around, but many people find it bothersome to weigh their coffee twice, and inconsistent dosing can be a problem if you're not careful and aware of the problem.
In the rare circumstances where a customer suffered a broken part, they have nothing but good things to say about Baratza's support network. Universally, interactions with Baratza customer service are positive experiences, and all of the reviews and feedback we found are filled with satisfied customers.

Conclusion
It's important to invest in a good grinder if you want to make consistently delicious coffee. The Baratza Virtuoso+ is an excellent grinder aimed at the intermediate user who feels they've outgrown their entry-level grinder. It boasts an impressive stainless steel conical burr that is consistent across all of its 40 grind levels. With the Virtuoso+, your money goes almost entirely towards the grind quality since there aren't many extra features. Besides a relatively large amount of grind retention, there are only positive things to say about the Baratza Virtuoso+, and we recommend it for the serious coffee enthusiast.
SEE ALSO: Breville Barista Express Review: Pros, Cons, & Verdict