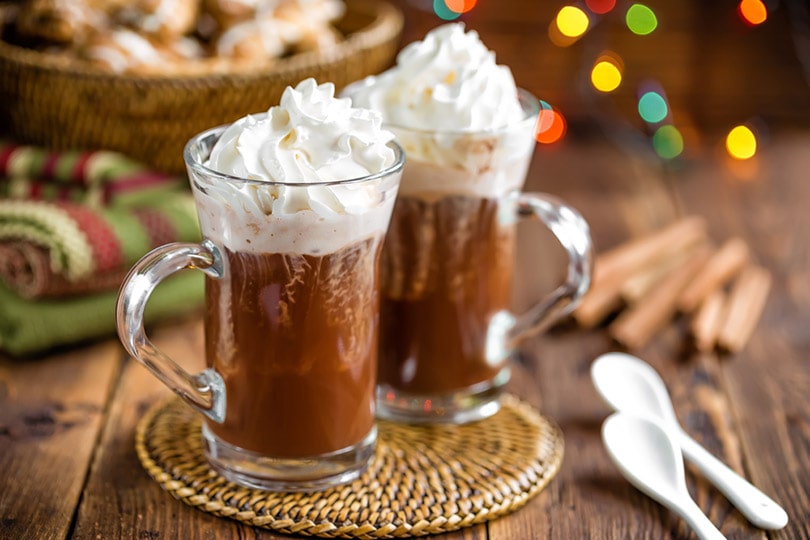 Coffee cocktails are very popular, often containing a well-balanced mixture between coffee and alcohol. There are various types of alcohol that pair well with coffee's natural bitterness, creating a whole new level to flavor and body. The Oaxacan Coffee is a complex layer of sweet, bitter, and bite of the mezcal, topped off with a creamy layer of whipped cream. This is a great cocktail to enjoy after a meal.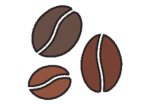 Main Ingredients
Mezcal
Mezcal is a type of alcohol originating from Mexico. It's a relative of the well-known and popular tequila, which only comes from blue agave plants. Mezcal is around 40–50% alcohol, so it's very strong alcohol in comparison to tequila. It has a smoky flavor that blends well with coffee, as well as a sweet-sour taste that varies with each agave plant.
---
Coffee
Fresh-brewed coffee is important to marry the flavors of the coffee and mezcal together. However, cold brew coffee will also work if fresh coffee is unavailable. Make sure to dilute cold brew concentrate before making it into a drink.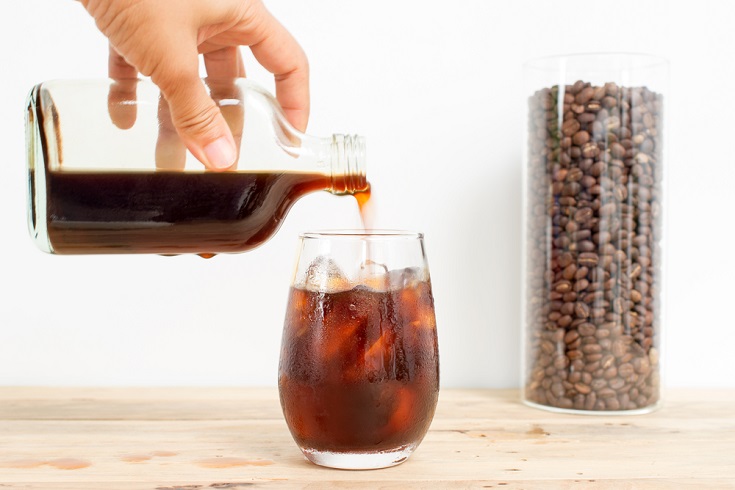 ---
Chocolate Mole Bitters
Chocolate mole bitters will add a mocha-like flavor to the Oaxacan coffee, a blend of cacao and spices that add depth to drinks. While they do contain alcohol, they're used by the drop. They're optional in the Oaxacan coffee recipe, but they can really elevate the flavors.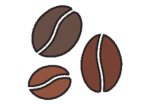 How to Make Oaxacan Coffee
Making an Oaxacan coffee is as easy as other coffee cocktails. All you need to do is to add the ingredients together, shake to mix them together and strain into a glass. The whipped cream gives it a garnish while adding a creamy flavor to the drink. Serve immediately and enjoy the rich flavors of this coffee cocktail.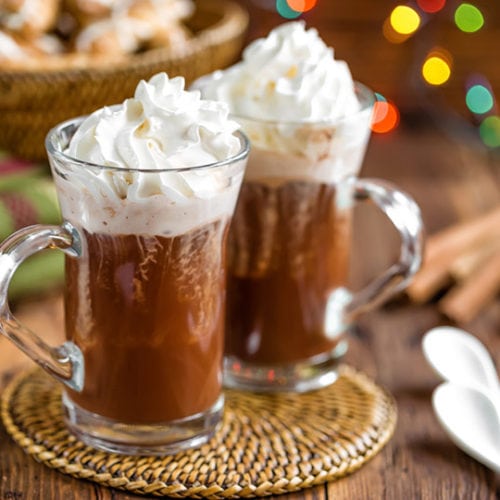 Oaxacan Coffee Recipe
Oaxacan coffee is a delicious hot coffee cocktail that combines sweet cold brew, chocolate mole bitters, and intense mezcal. Add a dollip of whipped cream for a truly decadent after-dinner treat!
Equipment
1 Shaker

1 Strainer

1 Cocktail glass
Ingredients
3-4

oz

freshly brewed coffee

1.5

oz

Mezcal

1

tbsp

brown sugar simple syrup

1

dash

Chocolate mole bitters

optional

Ice

1

dollop

whipped cream
Instructions
Brew fresh coffee, preferably medium roast. Set aside 3-4oz of coffee to cool, then add to the shaker.

Add the mezcal, brown sugar simple syrup, chocolate mole bitters, and ice to the shaker.

Shake continuously until contents are fully mixed.

Pour into a class, using a strainer to catch the ice. Add more coffee or syrup to taste. Serve with a dollop of fresh whipped cream.
Notes
Substitutions:
Whipped cream – swap for sweetened cold foam or leave out completely
Chocolate Mole Bitters – swap for Mexican chocolate
Freshly brewed coffee – swap for diluted cold brew coffee
Brown sugar simple syrup – swap for brown sugar (melt it into the hot coffee)
See Also: Easy Karsk Recipe (Scandinavian Coffee Cocktail)
---
Featured Image Credit: Sea Wave, Shutterstock