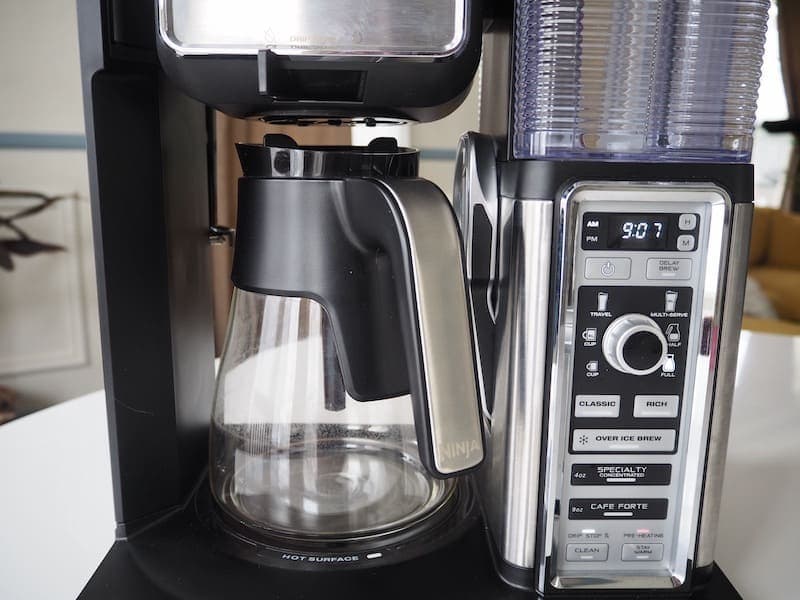 Your Ninja Coffee Bar usually brews delicious coffee at the push of a button. But if it's suddenly started beeping instead of brewing or brewing just an ounce at a time, you'll need a fix. We've got it! The Ninja Coffee Bar beeps five times to notify you that something isn't working right. If you can determine which piece of your coffee maker isn't working, you'll be able to fix it.
Keep reading to find the answers to your questions and get back to brewing amazing cups of coffee. If your Ninja Coffee Bar starts, then beeps five times, here's what to try. Your functional Ninja Coffee Bar awaits!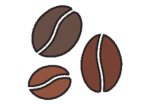 The 5 Steps If Your Ninja Coffee Bar Starts Then Beeps 5 Times:
1. Make sure your water reservoir is full.
The first thing you'll want to check is how much water is in your water tank. Have you added enough water for your chosen brew size? If not, add water up to the marked line and start the brew again.
2. Check the Drip Stop.
The Ninja Coffee Bar's Drip Stop feature is both handy and effective, letting you remove the cup or pot partway through the brew cycle without dripping all over the place. But if you forget to reopen it, your Ninja Coffee Bar won't brew. It's designed to beep five times if you try to brew with the Drip Stop closed.
This is an easy fix: check to see where your Drip Stop lever is. If it's not open, slide it to the right. Then check that everything else is in place, including the carafe, and try brewing as normal.
3. Run a clean cycle.
Even if your clean light isn't on, you may want to run a clean cycle to ensure that your machine isn't clogged up. Minerals in your water like calcium can build up in your water reservoir, brew basket, and inner connections, preventing water from flowing freely during a brew cycle. With the help of a cleaning solution, you can thoroughly descale your Ninja Coffee Bar.
To do this, dilute cleaning solution or vinegar with water and pour the mixture into the water reservoir. With the empty carafe under the brew basket, press the Full Carafe and Clean buttons. Let the machine complete its 60-minute deep cleaning cycle. Then rinse the carafe and reservoir.
RELATED READ: Our complete guide to cleaning your Ninja Coffee Bar
4. Look at the water reservoir valve.
 If your issue isn't the Drip Stop, it's probably your water reservoir. At the bottom of the water tank, there's a valve that's designed to open automatically during the brewing process.
Unfortunately, this valve is made of plastic and can break, keeping water from flowing through the machine. If your Ninja Coffee Bar can't pull enough water from the reservoir, it will beep five times and stop brewing.
So how do you fix this? If you're very handy, you may be able to fix the valve yourself. But if you're not an engineer, the easiest way to fix this is to replace the water reservoir.
Luckily, Ninja's website offers reasonably-priced replacement components for the Coffee Bar. The pieces available include coffee scoops, frothing whisks, and water reservoirs. If your Coffee Bar is beeping five times and refusing to brew, you may want to order a replacement water tank.
5. Check your warranty.
 If all else fails, you may need to contact Ninja for repairs. Before you pay for any fixes, check if your Ninja Coffee Bar is under warranty. Ninja offers a one-year limited warranty on its coffee machines. Keep in mind that it doesn't cover issues like normal wear and tear.
Register your Ninja Coffee Bar and, if you need to, call the company's support line directly to submit a claim.

Conclusion
There's nothing quite as frustrating as a broken coffee maker, so we hope that following these steps helps you fix your Ninja Coffee Bar. From checking your water reservoir and Drip Stop to submitting a warranty claim, you have many options. Stop listening to error beeps and start sipping a flavorful cup of joe! These simple solutions should have you brewing with your Ninja Coffee Bar in no time.
Once you get your machine running again, why not try one of our 15 delicious Ninja Coffee Bar recipes?
RELATED READS: