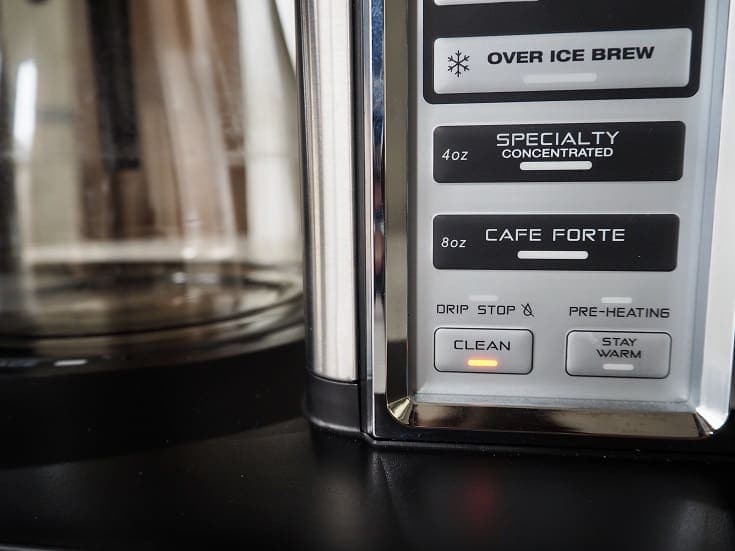 Did you clean your Ninja Coffee Bar a few weeks ago, or has it been months? The cleaning indicator means you never have to keep track — unless it stays on permanently. If your cleaning light is always on, we're here to help with these tips and tricks.
Read on to learn how to turn off your Coffee Bar's cleaning light.
1. Check if your Ninja Coffee Bar is clean.
Take a close look at your Ninja Coffee Bar. Can you see any buildup in your carafe, brew basket, or water reservoir? Look for chalky white buildup, left by minerals in your water. These minerals can clog your coffee maker's connections, preventing water from flowing freely and potentially giving your coffee a strange taste.
If your Coffee Bar is less than sparkling, it's time to run a deep cleaning cycle.
2. Run a cleaning cycle.
The cleaning light is there to tell you when you should clean your Ninja Coffee Bar, so giving your machine a thorough cleaning is a great place to start.
Using a soft sponge or cloth, wipe down the outside of your Coffee Bar. Then pour Ninja's descaling solution or plain white vinegar into the empty water reservoir. Dilute it with water and place the carafe under the empty brew basket. Then select the Full Carafe size and push the cleaning button.
Your Coffee Bar will take it from here, completing the entire 60-minute descaling process for you. It may dim during the cycle, but don't turn the machine off or unplug it until the process is fully complete. Interrupting the cycle might cause your cleaning indicator to stay on.
RELATED READ: Our Complete Guide to Cleaning Your Ninja Coffee Bar
After the cycle completes, thoroughly rinse out the carafe, brew basket, and water reservoir. Then fill it to the max line with water and run a regular brew cycle. This will rinse out any remaining descaling solution.
3. Unplug your Ninja Coffee Bar and wait a few minutes.
If you're sure that your Ninja Coffee Bar is clean, try resetting it. To do this, unplug your machine from the wall and wait at least five minutes. Then plug it in again and reset the clock. The cleaning indicator should now be off.
Keep in mind that unplugging your Coffee Bar will reset the brew timer, so you'll need to set it up again. Don't wake up to an unbrewed coffee pot!
4. Get help from Ninja.
If your cleaning light is still on, it may be time to call in the experts. Get started by checking the warranty that came with your device. Ninja typically offers a one-year warranty, so you'll want to see if your machine is still covered.
Register your Coffee Bar on Ninja's website and submit a claim by calling the company directly.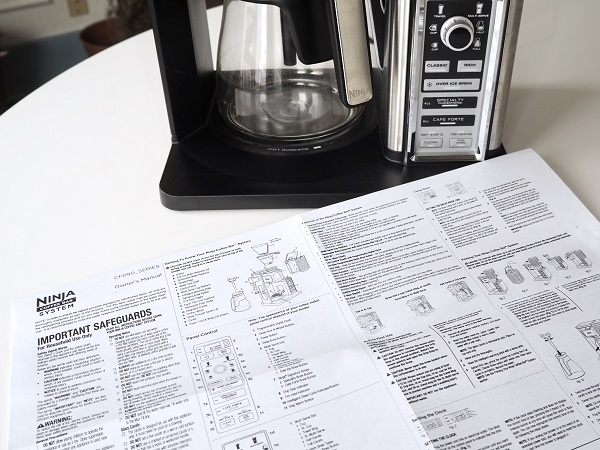 Conclusion
We hope that these four troubleshooting tips have helped you fix your Ninja Coffee Bar's cleaning light. It's a useful indicator, but only when it's working correctly. Get your Coffee Bar back in shape and start enjoying your brews!
RELATED READS: