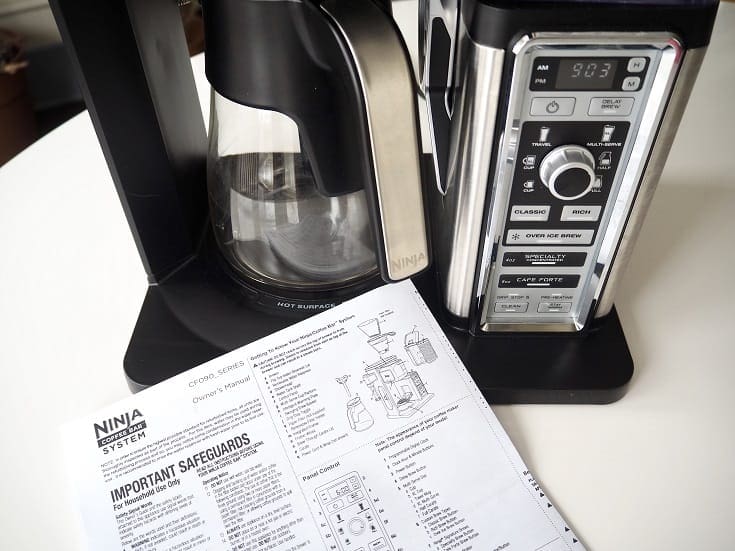 Is your Ninja Coffee Bar malfunctioning? To get it back in working order, you may need to reset the machine. Luckily, there's a fast and easy method.
Keep reading to learn how to reset your Ninja Coffee Bar and get back to brewing delicious pots of coffee!
1. Check that your Ninja is set up correctly.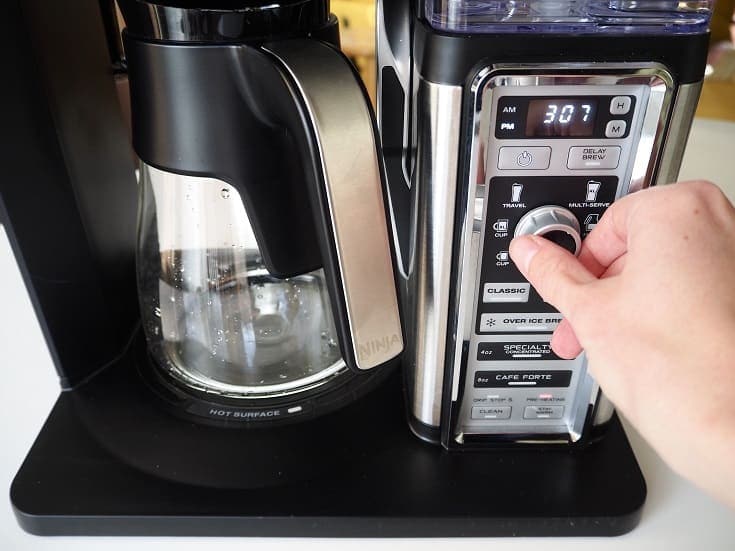 To figure out what's wrong with your Ninja Coffee Bar, you'll need to think about where in the brewing process it's breaking down. Does it turn on? When you turn it on, does it preheat the water? When you tell it to brew, does it start brewing and then stop?
Start at the beginning, checking the user manual. Ensure that the outlet has power and your Ninja Coffee Bar is turning on. Make sure you're filling the water reservoir to the right line and selecting the corresponding brew size. Check that you're using a #4 paper filter or the permanent filter and that you've filled it with medium-ground coffee. Make sure the brew basket is in the right place and that you've put a cup or carafe below it. Finally, check that the Drip Stop lever is pushed to the right.
Misplaced your user manual? You can find it on the Ninja website.
2. Look at the indicators.
If you've set your Ninja Coffee Bar up correctly, take a look at the indicators on the brew panel. Are any lights lit, like the cleaning or Drip Stop indicators? Your Coffee Bar is designed to alert you to any issues, so use the indicators as a guide.
3. Run a cleaning cycle.
Whether or not your cleaning light is on, it may help to run a deep cleaning and descaling cycle. Fully cleaning your Ninja Coffee Bar will reset any clogs, helping it brew coffee.
Pour white vinegar or descaling solution into the water reservoir and dilute it with water. Set the brew size to the full carafe, place the carafe under the brew basket, and press the cleaning button. This process will take about 60 minutes.
RELATED READ: How to Clean Your Ninja Coffee Bar
After it completes, rinse out the water reservoir, brew basket, and carafe. Then fill the water reservoir with water and run a regular brew cycle. Your Ninja Coffee Bar should now be clean, clear, and ready to brew a tasty pot of coffee!
4. Unplug your Ninja and wait a few minutes.
Finally, a tried and true technology fix: unplug your machine. If other fixes aren't working, the best way to reset your Ninja Coffee Bar is to unplug it from the wall. Wait for at least five minutes and then plug it back in.
Doing this will fully reset your Coffee Bar, bringing it back to its original condition. Now all you need to do is set the clock and brew as normal.
Conclusion
That's it! To reset your Ninja Coffee Bar, try starting at the beginning. Carefully follow the user guide's directions, look for indicators that will tell you what's wrong, and run a full cleaning and descaling cycle to flush out leftover minerals.
If your Coffee Bar still isn't working, unplug it and wait for a few minutes. When you plug it back in, your Ninja Coffee Bar should be back to its reliable self!