Coffee is an amazing drink, so it's not surprising that millions of people worldwide love it. For some of us, coffee's more of a need than an occasional treat. If that sounds like you, we have great news: you don't have to wait until National Coffee Day to celebrate your favorite drink!
If you need coffee, these GIFs will make you feel right at home. Whether you share this list with that coworker who never refills the pot or a family member who always forgets to buy coffee is up to you. So grab a cup of your best beans and get ready to laugh!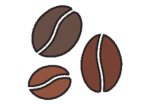 Top 22 Amazing Need Coffee GIFs
1. Need Coffee
This guy's not letting being a dog get in the way of his favorite drink!
---
2. A Pot at a Time
Who says you have to share the coffee pot?
---
3. Where's My Coffee
---
4. Problems
Only true coffee addicts can relate to this one!
---
5. All the Coffee
---
6. A Little Too Relatable
Should we be concerned about how relatable this feels?
---
7. Need Coffee Now
---
8. Problematic
---
9. The Most Serious Need
---
10. Miracles
Coffee can turn you into a fashion maven? Of course it can.
---
11. If You Ever Cared
Just a tip for all the loved ones out there: bring coffee. Lots of coffee.
---
12. Lots and Lots
Is there such a thing as too much coffee?
---
13. Coffee Nap
This is what we look like when the coffee hasn't kicked in yet. Any minute now…
---
14. More!
---
15. Soul Mates
---
16. When the Coffee's Good
There's nothing like a perfectly brewed cup of coffee!
---
17. Another
---
18. Before Coffee
We can't even remember a time before coffee. Do you mean before the third cup?
---
19. I Own You
---
20. Coffee Time
What's our favorite time of day? Coffee o'clock, of course!
---
21. Overdoing It
Okay, so four lattes may be a lot. But who's counting?
---
22. True Love

Conclusion
We hope you loved these need coffee GIFs as much as we did! All of us coffee lovers have to stick together — whether we want a cup of coffee or downright need it. Now we're craving another cup…
OTHER FUN COFFEE ROUNDUPS: