Coffee is one of the tastiest — and most popular — beverages in the world. 64% of American adults drink coffee every day, so you're certainly not alone if you need coffee to start your day.
If you're serious about your coffee, you need serious coffee memes to accompany your daily cup of joe. That's why we put together this hilarious collection of 30 memes to read while you mainline caffeine. Scroll down to start laughing!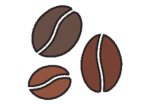 The 30 Funniest Coffee Addict Memes:
1. Insert Coffee
How could you possibly get started without a strong cup of coffee?
2. A Real Prince
Here's a tip for all the princes out there: bring coffee. Lots of coffee.
3. Inspiration
If you're really looking for inspiration, why not try a new coffee recipe? Or combine your favorite things and read our list of the best coffee quotes and sayings!
4. Something Something
Life without coffee? Dare we even imagine?
5. Don't Touch
Don't make any sudden moves around a coffee addict's morning cup of joe!
6. I Need Coffee
It's always time for coffee, but in the early morning, that's especially true!
7. Yay!
If you don't look at coffee like this, are you really a coffee lover?
8. Goals
It's important to set achievable goals, like drinking a tasty cup of coffee.
9. A Good Idea
If you've just finished a cup of coffee, may we suggest… another?
10. Decaf Coffee Meme
But really, if you're a decaf fan, we have some suggestions.
11. Cats & Coffee
If you're already a coffee lady, why not be a cat lady, too?
12. Make Coffee
The real key to world peace: a delicious pot of coffee!
13. Strong and Beautiful
How to speak to your coffee: a template.
14. Can't Stop
Standing, walking, speaking? All of these things require caffeine.
15. A Day May Come
Enough sleep? We're not even sure what these words mean. But here are our tips on getting a great night of sleep after drinking coffee!
16. The Force
Coffee can make you more alert, help you focus — and awaken the force, of course.
17. Coffee, Chocolate, Bacon
Why not maximize the deliciousness and try your hand at chocolate-covered espresso beans?
18. Happy People
Just don't throw hot coffee at them. May we suggest a refreshing cold brew?
19. A Poem
Need coffee? Here's the perfect poem to accompany your morning.
20. Adulting
We can't recommend adulting without caffeine. Find out how much you're drinking with our handy caffeine calculator!
21. To-Do List
Is there anything more satisfying than checking things off your to-do list? Other than drinking a homemade iced latte, of course.
22. Get On My Level
Here's the real test: would you do this?
23. Before & After
If you can relate to this coffee addict meme, congratulations: you're a true coffee lover!
24. Before & After: Part Two
An important difference.
25. Why is Coffee Addictive?
So that's why!
26. No Coffee Meme
I'm sorry, there's no coffee here? Time to leave.
27. Coffee Time
What time is it? Time for another cup of dark roast coffee!
28. Caffeine Problems
Too much coffee? Impossible.
29. Getting Out of Bed
Is getting out of bed a struggle? We recommend a super-automatic espresso machine that will have your java ready quickly!
30. No Coffee
We shudder to think.

Funny Memes For Coffee Addicts: Final Thoughts
If you're as addicted to coffee as we are, we know you've enjoyed this list of hilarious coffee memes. Whether you're a true coffee addict, dedicated caffeine fan, or java newbie, you should find something to laugh at here.
That's all for now, but why not keep the party going and check out one of our other meme collections?