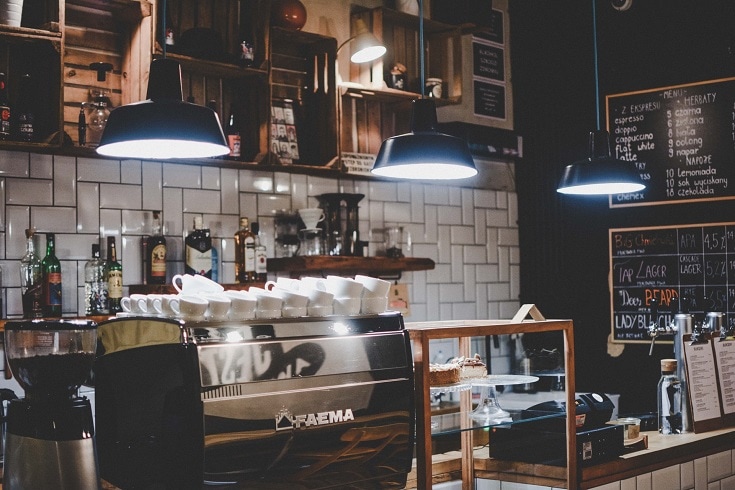 Chesapeake, Virginia is one of those cities by the sea that is full of old-world charm. There is no better way to enjoy the beautiful scenery than with a cup of your favorite coffee in hand. Luckily, Chesapeake is home to many fantastic coffee houses that add to the overall experience of the city.
If you live in the city or are heading there on vacation, it's important to know about the best cafes Chesapeake has to offer. This is where we come in. We have compiled a list of our top 10 coffee shops. In no particular order, you will find details on the establishment, plus we share what makes each one of them special.

A Brief Bit Of Chesapeake History
Chesapeake became its own city in Virginia in 1963 when Norfolk and South Norfolk combined into one independent city. The city is part of the Virginia beach stretch, plus it's home to the famous Chesapeake Bay.
Outside of being a tourist destination and beach town, Chesapeake is also ranked as one of the safest cities in the United States. Interestingly, it has one of the lowest percentages of adult coffee drinkers in the US, as well.
This doesn't take away from the coffee culture, though. Contrary to that, the coffee shops and cafes in the area have developed some of the most flavorful and unique blends you can find on the east coast.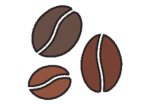 The 10 Best Coffee Shops in Chesapeake
1. Amazing Glazed
321 Johnstown Rd, Chesapeake, VA 23322
As the name suggests, this coffee shop not only produces a great cup of coffee, but it also has a mouth-watering array of donuts just waiting to be sampled. This adorable spot is fun, cheerful, and ready to cater any events where a sweet tooth is a bonus. In addition to coffee and donuts, they also offer nitrogen ice cream that you can customize to your delight.
Amazing Glazed's Specialty
It's likely not a surprise that the specialty here is donuts. They are freshly made and completely customizable depending on your taste and mood. As their menu states, "You pick it, we stick it!" Pick out your donut flavor, icing type, topping, and drizzle.
---
2. Einstein Bros. Bagels
1148 Volvo Pkwy, Chesapeake, VA 23320
This is a great cafe to hit if you crave a bagel with your morning coffee. You can order a basic, regular coffee or go, or a specialty cup like a caramel macchiato, cappuccino, latte, mocha, tea, chai, or hot chocolate. Their coffee of the day is brewed hourly and features hand-picked blends for you to try out. If you want something for the stomach, as well, try one of their amazing egg sandwiches or other breakfast and lunch options.
Einstein Bros. Bagel's Specialty
Bagels are really where Einstein Bros. shines. These gourmet bagels are made in-house daily. You can pick from classic flavors, or try something new like their avocado toast, jalapeno cheddar bagel, or an apple cinnamon bagel. Want to stop in after a run? Try their power protein bagel, too.
---
3. Taxus Street Coffee
845 S Battlefield Blvd, Chesapeake, VA 23322
Taxus Street Coffee is a place to remember if you want a unique yet bold coffee. This cafe is an independent roasting company that looks for "bold flavors and drinkability" in each cup of coffee they serve. They have an eye for quality that has gained them a dedicated community of supporters. Taxus Street Coffee gives a nod to traditional Italian coffee houses with its behind-the-bar baristas. Sit and have a conversation or sample some of the baked goods from other local businesses.
Taxus Street Coffee's Specialty
Coffee is where this shop is at its best. They offer single-origin brews including Wote Konga from Ethiopia, El Obraje from Columbia, and Junin from Peru. They also have cultivated some fan-favorite blends in both their hot and cold brews. Choose from the Chesapeake or Drummond blend for hot coffee. If you prefer a cold brew, they offer original or Horchata blends.
---
4. The Egg Bistro
501 Kempsville Rd, Chesapeake, VA 23320
If you're looking for a trendy spot to bring the whole family, The Egg Bistro is the place to be. They are an independently owned company that serves some of the most unique and delicious food and coffee blends around. Located in the Greenbrier district, they have a friendly staff that is more than happy to help you make your selection. Even better, they offer take-out and catering services to their customers.
The Egg Bistro's Specialty
The Egg Bistro has an amazing house blend that is worth your time, but their food selections take the cake. Their chefs and staff have over 100 years of combined experience creating delicious recipes, and they source all fresh ingredients. They take the "everyday" out of bacon and eggs, plus their healthy menu doesn't scrimp on flavor or tastiness.
---
5. Gather
2125 Starmount Pkwy #109, Chesapeake, VA 23321
Gather is a place to enjoy a traditional coffee while gathering with friends and family. Their goal is to create a space where people interact safely with members of their community. Gather has a great menu that includes coffees, lattes, and espressos. You can also find additional hot or cold options like macchiatos, cappuccinos, tall blacks, and frappes among many others. You can also partake in their food menu that serves quick breakfast and lunch favorites.
Gather's Specialty
Gather is another cafe where their specialty is in their coffee. Quality beans from trusted roasters are how they maintain such excellent brews. They source their beans from Prescription Coffee Lab and La Colombe Coffee Roasters. Beyond that, their skill in delivering flavorful, bold brews is what sets them apart.
---
6. Pale Horse Coffee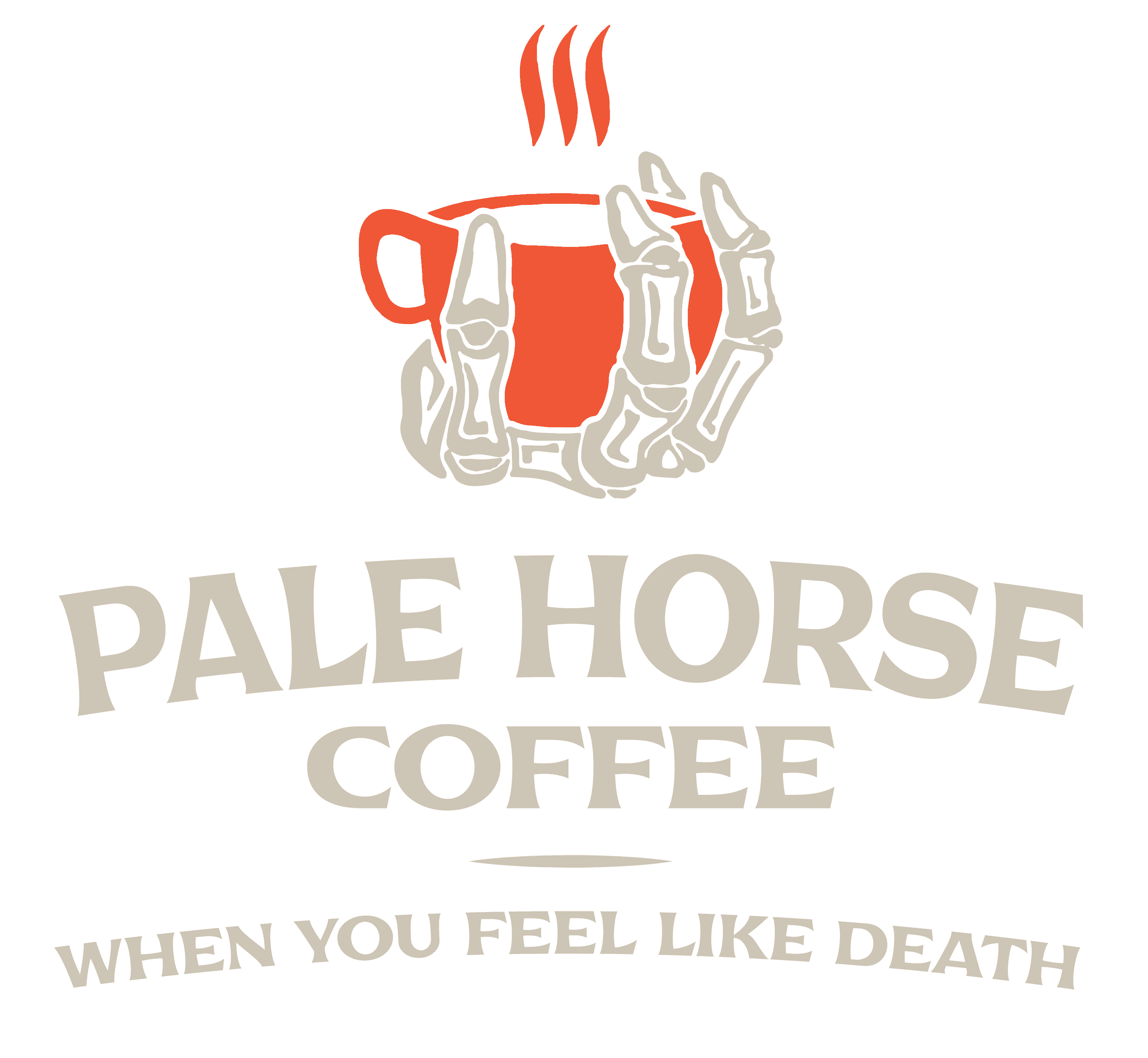 1296 S Battlefield Blvd, Chesapeake, VA 23322
Pale Horse Coffee is a fun pirate-inspired shop that deals in specialty coffees they have branded themselves. The dark, sea-inspired atmosphere will take you to another world of swashbuckling adventure that ends with a nice cup of gourmet coffee. Veteran-owned and operated, you won't regret stopping by.
Pale Horse's Specialty
Pale Horse Coffee has created a cult following due to its original and unique roasts. You can grab a cup in-house or buy a bag to bring home. They offer single-origin, gourmet, and flavored beans that are all excellent. Along with that, you can also snag some bootie such as a t-shirt or Pale Horse mug.
---
7. Battlegrounds Coffee House & Grill
388 S Battlefield Blvd, Chesapeake, VA 23322
Battlegrounds Coffee House & Grill is the go-to spot when you want unique coffee and interesting recipes. This at-home-styled cafe is not much to look at from the outside, yet the fair inside is nothing short of spectacular. With friendly service and reasonable prices, it has become a local favorite, and a place you want to try.
Battlegrounds Coffee House & Grill's Specialty
Battlegrounds Coffee House & Grill has designed some unique and fun recipes from their food menu to their coffee selections. One favorite is the Rosewater espresso that is made with a double shot of espresso, rose water simple, and foamed milk. You can also try some of their gourmet blends from Nicaragua, Mexico, and Costa Rica.
---
8. Crave Bakery and Coffee Bar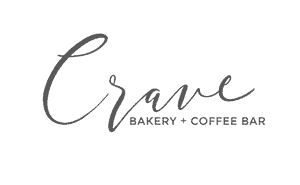 141 Hillcrest Pkwy, Chesapeake, VA 23322
Crave Bakery and Coffee Bar lives up to its name. This cute cafe features some of the most decadent cakes, brownies, and desserts around. Not only that, but they also offer pies, puddings, a breakfast and lunch menu, plus special occasion and Thanksgiving catering. Not to be outdone with their baked goods, Crave also offers a wide array of dessert coffees and traditional brews. Some of their most popular options include the creme brulee, Almond Joy, and caramel spiced mocha latte. Sit down and eat or take your selection to go.
Crave Bakery and Coffee Bar's Specialty
In Crave's case, it is a toss-up between their dessert coffees and their baked goods. We have to give a slight edge to their baked goods, however. Baked daily with simple and fresh ingredients, they offer some of the most sinful and delicious confections and cakes around. Even if you don't have a sweet tooth, their croissants, biscuits, muffins, and scones are enough to have you coming back for more.
---
9. Look Up Dessert Cafe
1032 Volvo Pkwy #1, Chesapeake, VA 23320
Look Up Dessert Cafe is an elegant little shop that has a unique combination of welcoming fanciness. They are a gourmet coffee and dessert cafe where they bring different dessert flavors from around the world to your table. Their famous French Macaroons are baked daily along with their cakes. Customer favorites also include Japanese Matcha Tea Cake, Korean Snow Cream Bingsoo, Filipino Taro Cake, Cookie Oreo Cake.
Look Up Dessert Cafe's Specialty
Look Up Dessert offers a great selection of coffee to accompany their desserts which makes both their specialty. All their desserts are made with simple ingredients and low sugar. Their bubble tea and ice cream also play a big role in what keeps people coming back to this location.
---
10. Hickory Trading Company
357 Johnstown Rd, Chesapeake, VA 23322
Hickory Trading Company has one of the most special atmospheres in the city. This cafe features an old-school, 20s vibe that is hard to find anywhere else. They offer a French-inspired breakfast menu along with locally roasted coffee. Besides their menu, you will also find specialty gifts that are hand-made by local companies. That, along with their special needs outreach program, makes them a great shop to visit.
Hickory Trading Company's Specialty
It is fair to say that this cafe has many specialties, but if you want a taste of locally roasted and produced beans, this is your best bet. Their original roasts are robust, flavorful, yet creamy and smooth. You will be hard-pressed to find a better local brew anywhere in the city.

Final Thoughts
With so many great coffee shops to choose, from it is hard to pick just one. Depending on whether you want something sweet with your coffee, breakfast, or souvenirs to bring, there is a cafe that will suit your needs. In fact, you are likely to find more than one. We hope this article has provided you with a road map to the best coffee shops in Chesapeake.
See Also: 9 Best Coffee Shops in Virginia Beach: Try One Today!
---
Featured Image Credit: Katarzyna Grabowska, Unsplash