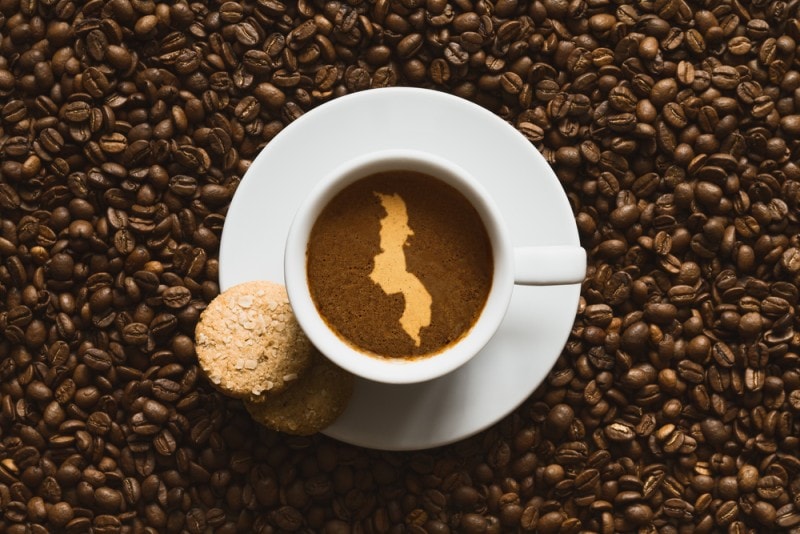 When some people think of African coffee, they usually think of Kenya and Ethiopia. While these countries have made a name in the world of coffee, another African country that should have its time in the sun is Malawi.
Malawi is a landlocked country found in the Southeast side of Africa and known for its exportation of tea, tobacco, and coffee. If you are interested in learning more about Malawi coffee, read on!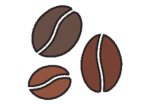 History of Malawi Coffee
Coffee was first introduced to British-controlled Malawi through British missionaries in the 1880s. However, coffee never became popular in the country until Malawi gained independence in the 1960s. The level of coffee production in the country remains low; however, what they lack in quantity they make up for in quality, as the Malawian coffee is known to aficionados.
Current Coffee Production in Malawi
Small scale networks of coffee cooperatives and a couple of large estates are the backbone of the coffee production industry in Malawi, all primarily located in the South. Most of these huge estates will mix their crops between tobacco and macadamia, as the major production schemes and smaller volumes of coffee.
The estates produce around 2/3 of the annual coffee at 1,500 MT, with Sable Farms being the main producer and exporter of the washed Arabica Coffee type.
The 1/3 remainder of the pile is done by between 3,000– 4,000 smallholder coffee farmers. These farmers are organized into six different cooperatives, which help market and sell the produce for the farmers.
The cooperatives are organized into different regions, including:
Maluku Hills
Phoka Hills
Viphya North
Nkhatabay Highlands
Southeast Zimba
Ntchisi East
These cooperatives cater for around 350–450 MT coffee annually.
Around 1999, the various cooperatives came together to form the Mzuzu Cooperative, which helped consolidate the different cooperatives' efforts and refine the sale of coffee for the farmers, helping reach a wider market.
Mzuzu has a great infrastructure that covers the breadth of the country, providing technical support to farmers within their cooperatives. Mzuzu is also involved in environmental protection, and with this in mind, they work to extend into guidance and advice for biological care.
Through it, most farmers use organic fertilizer to grow their coffee, while pest control is managed through careful systems that disallow the use of chemicals except in dire situations.
Mzuzu has constantly increased yields and quality and decreased the costs of coffee farming, extending to the high-altitude areas of the country. It has also helped shine a light on the potential for coffee and encouraged the government to come in and start investing in the crop.
The Malawian government is currently looking into smallholder coffee farmers through cooperatives, who can be promoted to cover new districts, apart from the ones mainly used. There is a belief that between 10,000–20,000 hectares could be developed through the cooperative system. Currently, the country can only achieve around 1,500 tons of coffee a year, which can be improved if more land is brought under coffee.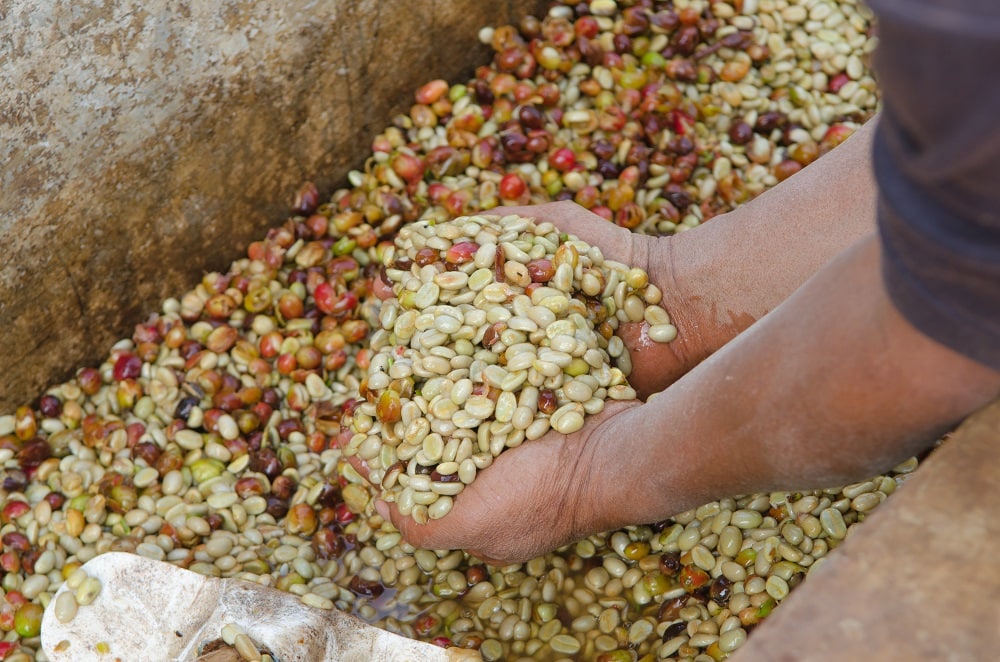 A Challenging Landscape for Coffee Production
A couple of problems face coffee production in Malawi. One is the lack of access to fertilizers and chemical sprays. The coffee trees have a high mortality rate, posing a major financial problem for the farmers.
Agricultural inputs are also costly for the farmers, even with cost-reducing initiatives like IPM and ICM, which were introduced to improve soil fertility and plant resilience.
Apart from coffee wilt disease, several other diseases, including coffee berry disease and coffee leaf rust, are a menace. Some pests prove detrimental to the coffee plant in Malawi, including stem borer beetles and intestine bugs.
The country also faces logistical issues. Being a mountainous region with underdeveloped infrastructure, some farmers are forced to carry their coffee over long distances by hand, which affects efficiency. During heavy rains, coffee delivery is affected, and this subsequently reduces exports.
Also, stiff competition from neighboring Tanzania and Kenya tends to put Malawian coffee at a slight disadvantage as the broader market will opt for the latter.
Additionally, a recent increase in the wage structure for Malawian workers has driven up the production price for coffee, making it less desirable as a cash crop of choice. Production has seen a decrease by around 1,000 tons annually and losing out the more productive plants like macadamia.
Flavor Profiles and Varieties
The Arabica type of coffee is the only one grown in Malawi. Previously, the country had a different favorite, the Caturra variety. However, between 1999 and 2007, the plant was slowly replaced with the Catimor, which was done due to its resistance to coffee leaf rust. You can still find other varieties including the Cuatai, K7, Ruiru11, SL28, and SL34.
The K7 matures quickly; the Ruiru11 is highly resistant to disease and has good cup quality. Both the SL28 and SL34 have a good cup quality and are very susceptible to disease. Although there are a couple of varieties for coffee in Malawi, the staple is the Catimor.
The Malawi coffee beans claim one of the topmost positions in quality. Its key characteristic is that it has a full body and a smooth flavor with a hint of chocolate, offering steep competition to its Ethiopian and Kenyan counterparts. According to experts, Malawi's best kind of coffee is grown in higher altitudes.
Anyone who loves organic coffee will appreciate some Malawian coffee. Malawian coffee farmers rarely use synthetic products while cultivating, plus the processing is way more natural, giving you a certain satisfaction with every sip.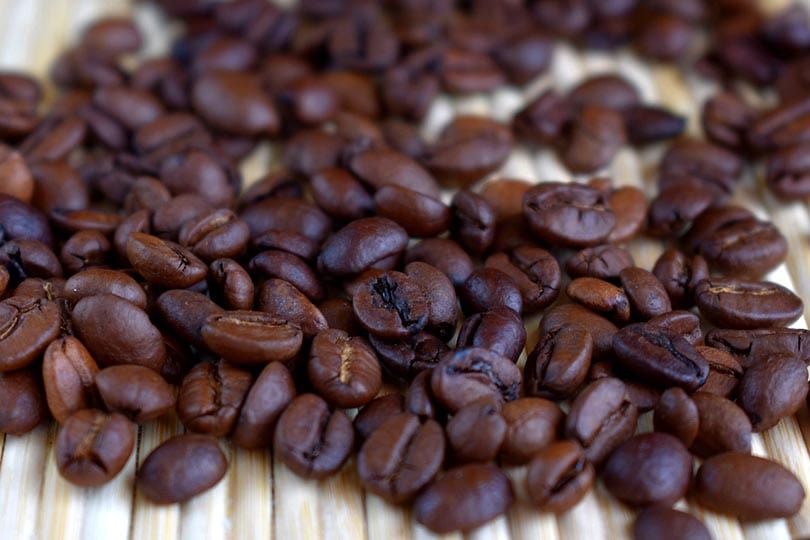 Brewing Tips for Malawi Coffee
Malawi coffee can be taken in several ways depending on your fancy.
You can take it as espresso. It will be added to the espresso machine and pressurized to extract the required coffee, which is then added to your favorite ingredients, including milk and sugar, to make you something good to wake up to.
If you are in a hurry, you can always take it straight to the cup with some hot water and sugar. It may not be the best tasting, but it will surely give you the kick you need to get active.
You can also take it in the form of ice coffee or mix up the beans and create something made from several countries, just to test out your taste buds.
The sweet-tasting smell of the coffee bean is a sure muse to create your favorite kinds of drinks. As long as the bean is well-roasted, you are on your way to enjoying a good cup of coffee.

Conclusion
Through a lot of adversity, Malawian coffee has found itself on shelves and coffee makers worldwide out of sheer determination. The future looks bright, and with the increased investments into agriculture, infrastructure and technology seen across Africa, it seems the worst days are behind Malawi.
So why not take a sip of that Malawian coffee and enjoy the work put into it across multiple processes from the comfort of your home.
See Also:
---
Featured Image Credit: PatrikV, Shutterstock