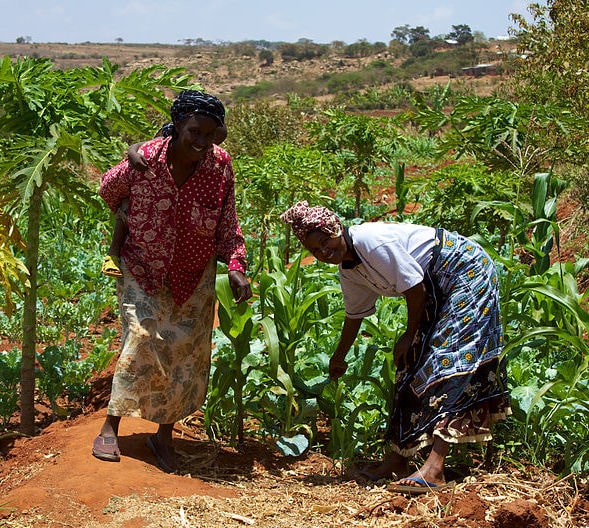 Kenya is quite well-known for its coffee. The high mountains make Kenya ideal for growing coffee, and the beans are popping with earthy and fruity flavors. That earthy quality gives the coffee a satisfying mouthfeel, so we end up with a wonderful mixture of delicate flavors and full body.
Now that you want a Kenyan coffee, which one should you buy? With these reviews, we've readied ourselves for tantalizing aromas and rich flavors. Making this list of best Kenyan coffees was tough work, but we did it to help find the best cup for you.

Comparison of our Favorites in 2023
Image
Product
Details

Best Overall

Volcanica Kenya AA

Fruity and complex
High altitude medium/light roast
Also available in decaf

Cooper's Cask

Great for cold brew
Versatile
Less expensive

Henry's House of Coffee

Great representative of Kenyan coffee
Pairs well with milk
certified Kenya AA

Java House

Medium roast
Very fruity
Fruity notes and spicy notes are more apparent

Gevalia Special Reserve

A good all-around cup
Really harnesses the cherry flavor and floral notes
One of the most flavorful coffees on this list
The 6 Best Kenyan Coffee Brands
1. Volcanica Kenya Whole Coffee Beans — Best Overall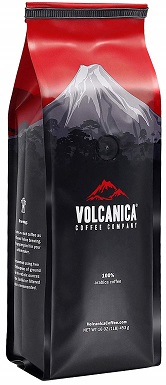 *Use code AFFECTION12 at checkout
This is a wonderful bean by a roaster with a wonderful reputation in the industry. Any time we see an offering from them, we expect results. With the Volcanica Kenya AA, we got them.
The medium roast of Kenya is a wonderfully complex cup. Starting with raspberries and cranberries, this coffee quickly moves to notes of redwood with a tartness that you'll find surprising because on the back end, a savoriness also sneaks up.
Grown between 4,900 and 6,800 feet, these are high-quality beans from a reputable roaster that really knows how to make them shine. True to form, this Kenyan will hit you with fruity and earthy tones, even resembling wine at times.
Volcanica Roasters offers the Kenya AA whole bean in decaf as well. It's a little on the pricey side, but if you want to try amazing Kenyan beans, this bag will hit the spot!
The bottom line is that Volcanica's Kenya AA is the best Kenyan coffee brand we've tried this year.
Pros
Fruity and complex
Surprising tartness
High altitude beans
Offered in decaf
---
2. Cooper's Cask Kenyan Coffee Beans
The name itself is a tongue twister and so is the coffee — in a good way! Roasted a bit darker to highlight the notes of cherry and chocolate, the Cooper's Cask Kenyan Coffee Beans show what Kenyan coffee has to offer in terms of fruitiness and sweetness. Before you taste the deliciousness of the chocolate cherry, you'll be hit with an aroma of molasses honey and wheat tea biscuits. This bean comes from the bourbon varietal, so you're sure to get drunk — on flavor, that is.
This coffee is also an affordable way to explore the world of Kenyan coffee. Although, it could be argued that as wonderful as these beans are, they are an outlier in Kenyan coffee, which is typically more fruity than chocolatey.
Pro Tip: This bean is great with any method, but a cold brew really highlights its wonderful notes.
We love these beans, though we did find reports of them arriving stale.
Pros
Wonderful cherry/chocolate taste
Great for cold brew
Versatile
Less expensive
---
3. Henry's House of Coffee: Kenya Beans (Light)
Henry's House of Coffee has offered us a wonderful new selection in their Kenya Light. Though we found it to be roasted at a medium level, we are still really pleased with this product. This bean is a certified Kenya AA, which refers to the screen size, and implies a higher quality of coffee bean. As Kenyan coffees are known for their fruity and earthy tones, this effort from Henry's House does not disappoint. You will notice natural flavors of vanilla, berries and lemon.
It should be pointed out that this coffee is especially good with milk, as the smoothness of the milk compliments the acidity of this coffee beautifully. The only thing we can find to complain about this coffee is that it is not Fair Trade or Organic, which has become so popular in the coffee world today.
Pros
Great representative of Kenyan coffee
Pairs well with milk
---
4. Java House Kenya Coffee-Beans
Java House puts forth a solid effort with their blend of Kenyan beans. Roasted a little lighter than the first two on this list, fruity notes and spicy notes are more apparent here. There's still a good deal of chocolate notes, but this cup will be a bit more acidic.
Java House is a wonderful purchase, though it might be for the more adventurous coffee drinker, as it veers away from what might be expected out of a typical cup. With its flavor profile, it could have easily been in our top two, but it is a bit more expensive.
Cons
For the more adventurous drinker
---
5. Gevalia Special Reserve Kenya Ground Coffee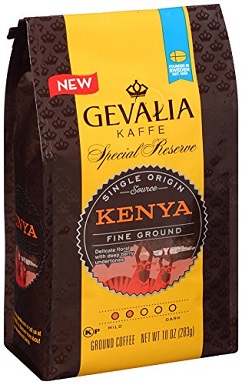 Of all our Kenyan coffees so far, the Gevalia Special Reserve Kenya Ground Coffee really harnesses the cherry flavor and floral notes. Less chocolate can be found here, but it is still one of the most flavorful coffees on this list.
Because it comes pre-ground, this coffee isn't as aromatic and doesn't produce a strong bloom. We recommend buying whole bean if you have the ability to grind your coffee at home, but if not, this would be the best ground coffee to get from the Kenya region. Just remember that once coffee is ground, especially if it is not stored properly, its quality goes down dramatically.
Cons
Goes bad quickly
Less pronounced flavor
Not versatile
---
6. Coffee Bean Direct Kenya AA
We had to put Coffee Bean Direct's roast of the Kenyan AA at number six because of one thing: inconsistency. This coffee sometimes arrives stale, with limited flavors and aromas.
The good news is that when you get a good batch, it's really good! This coffee highlights what Kenyan coffee is all about: rich cherry taste with floral notes and earthy tones.
Cons
Inconsistent
Shows up stale sometimes
---
Buyer's Guide: How to Find the Best Kenyan Coffee Beans
Now that you've read through our list of the best Kenyan coffees, how do you choose? Delicious Kenyan coffee awaits! Keep reading for a few quick tips.
Flavor
As with all coffees, it largely comes down to taste. If you prefer your Kenyan coffee to taste more like "coffee," then you'll want a darker roast, which will lower acidity and take away some of the notes of fruit and other spices. Of course, a darker bean is a more oily bean, which may lead to a cup that doesn't feel as clean.
With lighter roasts, you can expect a vivid, complex cup of coffee. For some, however, it might be too much. Kenya is known to produce some of the world's best coffee, but it can also be for the more adventurous.
Price
Because of the quality of the coffee produced in Kenya, it's also generally more expensive than others. The great thing about the world of coffee is that it is so large, if you want to experience Kenyan coffee for a lower price, you can still do so, even if it is just a hint of what you'd have with finer Kenyan offerings. The best Kenyan coffee beans don't have to cost an arm and a leg!
More bean geography guides like this:

Conclusion
We are thrilled to offer you this little course to get you started in the world of Kenyan coffee, or perhaps to further your quest to finding the perfect Kenyan coffee. Our top pick, Volcanica Kenya AA, is a wonderful showing, highlighting what you would expect out of the best of the beans abroad, while our second pick, Cooper's Cask Kenya AA, displays the variance you can find in a region. Both are delicious for different reasons. Of course, you could do what we do and just buy both! And if the wallet gets a bit tight, don't forget that you can still find a wonderful bean at an affordable price with our budget pick, the Java House.
Hopefully, these reviews have helped you on your journey to a wonderful experience with Kenyan coffee.
Looking for more African coffee? Try one of our 8 favorite Rwandan coffees!
---
Featured image credit: McKay Savage, Wikimedia, CC 2.0 (cropped)