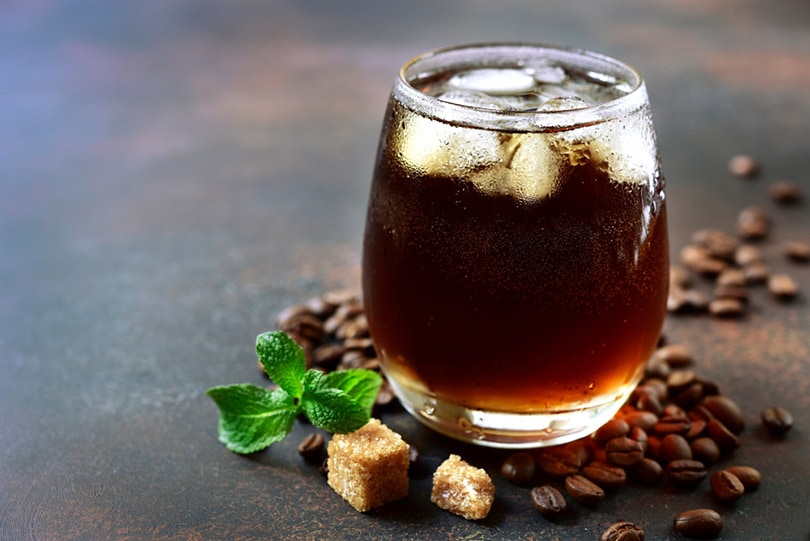 We love a good cocktail every once in a while, and we especially love when we can sneak some coffee into the mix. Coffee cocktails can be as simple as adding coffee or espresso to an existing cocktail recipe or as complex as crafting an entirely new drink designed to highlight delicious specialty beans.
We like to experiment with both, and in this article, we're going to share our seven favorite coffee cocktail recipes. We tried to include something for everyone from hardcore mixologists to amateurs looking for a quick coffee cocktail to whip up at the weekend barbecue.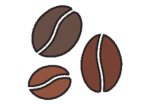 Top 7 Iced Coffee Cocktail Recipes
1. Espresso Martini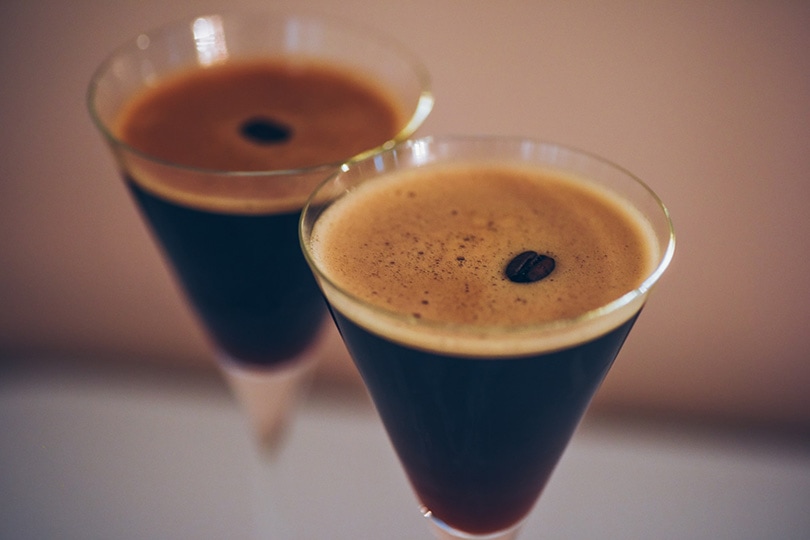 This is the grandfather of coffee cocktails. It's classy and delicious, and surprisingly easy to make even if you're like us and not an expert cocktail crafter. All you need is vodka, coffee liqueur, and creme de cacao.
Elegant Coffee Martini
Coffee martinis are elegant cocktails that blend espresso, vodka, and your favorite coffee liqueur. What's not to love?
Try this delicious recipe!
Ingredients
1½ ounces of vodka
1 ounce of espresso, chilled
¼ ounce creme de cacao
¾ ounce coffee liqueur
Coffee beans for garnish (optional)
Steps
Combine the ingredients in a cocktail shaker over ice. Shake until a thin layer of foam forms.
Strain into a cocktail glass.
If you're feeling fancy, garnish with coffee beans.
Serve and enjoy!
---
2. Mocha Martini
https://www.instagram.com/p/COF9wTHruR7/
A close cousin to the espresso martini, the mocha martini adds a little chocolate to the mix, making this one a bit more like an after-dinner drink.
Chocolate Espresso Martini
This cocktail has the perfect blend of caffeine, chocolate, and alcohol. Combine fresh espresso with vodka, chocolate syrup, and tasty liqueurs to make a chocolate espresso martini worth serving again and again.
Try this delicious recipe!
Ingredients
Double shot of espresso
1 ounce chocolate liqueur
½ ounce of vodka
¼ cup chocolate ice cream
1½ ounces Irish cream
Steps
Layer the alcohol in a rocks glass in the following order: Irish cream, chocolate liqueur, vodka.
Layer the espresso on top.
Top with a generous scoop of chocolate ice cream. This step is technically optional, but who doesn't love ice cream?
---
3. Old-Fashioned with Coffee
Adding coffee to an old-fashioned is a controversial subject. The old-fashioned is a classic cocktail that many people think shouldn't be altered. But we love coffee and think adding just a little coffee style to an old-fashioned makes it even better.
Ingredients
1 sugar cube
2-3 dashes Angostura bitters
2 ounces Bourbon
Orange peel for garnish
Maraschino cherry for garnish
1½ ounces espresso
Steps
Put the sugar cube and bitters in a glass and muddle until they are well-mixed.
Add one large ice cube.
Pour the Bourbon over the ice slowly.
Add the espresso and stir rapidly for 10-15 seconds.
Squeeze the orange peel over the glass.
Add the orange peel and cherry.
---
4. Vanilla Latte With Vodka
This one falls more on the coffee side than the cocktail side, but it's a good option for coffee experts who want to dabble in cocktail making. It's no more difficult to make than a regular latte and is a delicious treat that's sure to please coffee lovers. Cream liqueur replaces the milk and the vanilla flavor is provided by vanilla vodka. You can substitute the coffee for espresso, but we find filter coffee works better.
Ingredients
1 ounce vanilla vodka
2 ounces cream liqueur
3 ounces coffee, chilled
Steps
We recommend brewing the coffee the night before and letting it chill in the fridge overnight. Starting with hot coffee is not recommended.
Combine the vanilla vodka, coffee, and cream liqueur in a tall glass.
Add 2-3 large ice cubes and stir for 30 seconds to 1 minute.
---
5. Wake the Dead Tequila Shooter
After a few involved cocktails, it's time for a no-nonsense, straightforward coffee cocktail. Actually, we're not even sure this one counts as a cocktail since it's just a shot of tequila in a double shot of espresso, served over ice. If you like tequila, this one is for you, but if your reaction to this drink was a wrinkled nose, trust your instincts and go for one of the other options.
---
6. Iced Irish Coffee
Irish coffee is one of the quintessential hot coffee cocktails, so it's only fitting that the iced version gets a spot on our list. Irish coffee takes a few more ingredients than most cocktails, but it's worth the effort as the result is smooth, delicious, and packed with coffee flavor.
Irish Coffee with Baileys
Are you wondering how to make Irish coffee? This hot coffee cocktail is easy to make and perfect for cozy winter nights. Combine hot brewed coffee with Baileys and Irish whiskey for an irresistible treat.
Try this delicious recipe!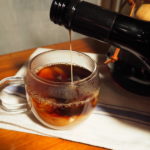 Ingredients
1 cup of coffee, chilled
1 tablespoon brown sugar
1½ ounces Irish whiskey
1 ounce Irish cream
Whipped cream (optional)
Steps
Once again, it's a good idea to brew the coffee beforehand and let it cool overnight in the refrigerator. Make the coffee slightly stronger than you normally would so it doesn't get watered down too much by the ice.
Combine the Irish whiskey, Irish cream, and coffee in a glass over ice and stir.
Add the brown sugar and stir until it is completely dissolved.
Top with whipped cream.
Serve and enjoy!
---
7. Long Island Iced Coffee
Here's a coffee twist on the popular Long Island Iced Tea cocktail. As with the iced tea version, be careful with this one. It contains more alcohol than most drinks and goes down dangerously easily.
Ingredients
½ ounce Kahlua
½ ounce Bailey's Irish cream
½ ounce vodka
½ ounce rum
½ ounce tequila
2 ounces coffee (or a double shot of espresso)
Steps
Combine the ingredients in a cocktail shaker over ice.
Shake vigorously for about one minute.
Strain into a glass over ice.
Serve and enjoy (responsibly).
Tip: You can replace the coffee or espresso with cold brew for a smoother, sweeter cocktail.
---
Featured Image Credit: Liliya Kandrashevich, Shutterstock