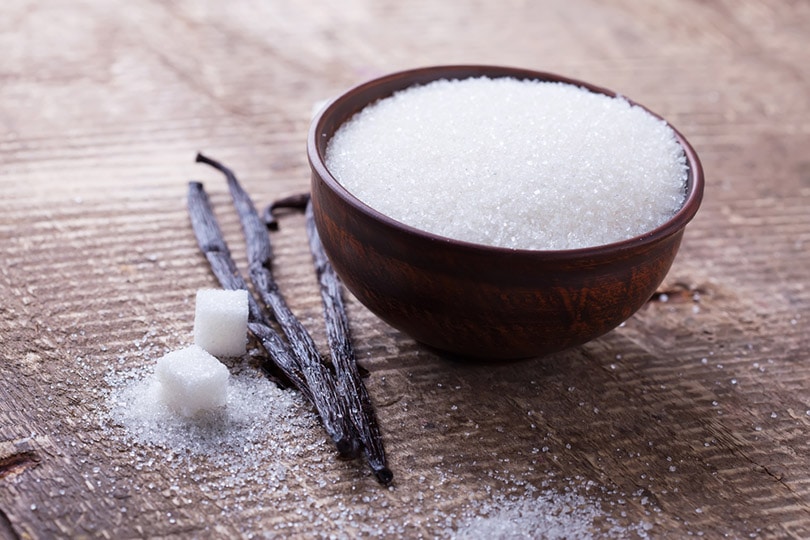 After ordering a coffee in Starbucks, stopping at the sugar station is usually part of the deal. Besides packaged sugar, there are a few different shaker containers that are also available to use for your drinks. One of the most popular ones is their vanilla sugar, which is usually half-empty by the time the morning rush is over. The light yet sweet sugar is the perfect finishing touch to any Starbucks drink, but it's even better tasting at home. Making vanilla sugar isn't difficult to do, but it's best to prepare it ahead of time so you'll have it on hand in the morning.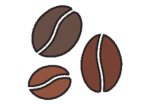 Vanilla Extract vs Vanilla Bean Pods
When making vanilla sugar, you have the option of either using 100% pure vanilla extract or whole bean vanilla pods. The cost of making the sugar will increase with vanilla pods, but the flavor will be a little fresher-tasting compared to the extract. Either method will work as long as you use organic, high-quality vanilla extract or pods. If you're not willing to spend the extra money on vanilla pods, vanilla extract will still produce a near-identical flavor.
---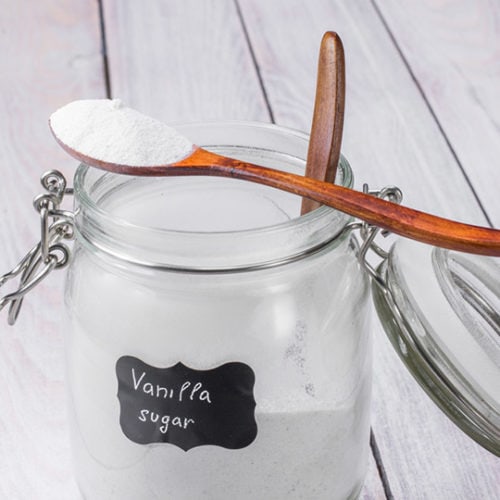 Homemade Vanilla Sugar (Vanilla Extract Method)
Making vanilla sugar with vanilla extract is affordable, fast, and oh-so-tasty. You'll love this simple recipe! Let's get started.
Equipment
Baking sheet

Parchment paper
Ingredients
Granulated Sugar

Vanilla extract
Instructions
Add one tablespoon of vanilla extract to around 5-6 tablespoons of sugar or a 5:1 sugar to vanilla extract ratio for bigger batches. Mix the two together until it turns into a grainy, paste-like texture. Add more sugar if there is any vanilla extract liquid left and mix again.

On a baking sheet lined with parchment paper, spread out the sugar mix and set to dry. It will take anywhere from 12 to 24 hours, depending on the quality of the ingredients and the size of the batch. Stir and chop up the sugar once in a while so it dries completely.

Once the sugar is dry, run it through a high-powered food processer to get rid of any clumps. Serve with coffee, use it in baking, and enjoy the light vanilla flavor.
---
How to Make Vanilla Sugar With Vanilla Pods
1. Prepare the vanilla.
Cut one vanilla bean pod down the long way. Slowly open it and take the curved point of a spoon, then carve out the insides of the pod. Keep the pod and set it aside.
2. Blend the vanilla with sugar.
Put 1-2 cups of sugar in a high-powered processor and put the insides of the pod on top, then pulse together. Once it's mixed up a bit, blend it until fully mixed. Be careful when blending as it will change the size of the sugar granules.
3. Store your sugar with the pod.
Take a wide and tall mason jar and place the empty pod inside. Pour the sugar mixture into the jar, burying the pod. It will maintain the fresh vanilla flavor by keeping it in the jar. Enjoy with coffee or as a component in many European baking recipes.

Conclusion
The vanilla sugar shaker at Starbucks is a great way to upgrade your coffee's flavor profile, giving it a hint of vanilla and a touch of sweetness to any drink. The recipes above are ways to get that same vanilla sugar right in the comfort of your own home. Instead of going to Starbucks in the morning, you can use these recipes and make a batch once a week for your morning coffee. Remember to use organic vanilla and high-quality sugar, and see which method works best for you.
See Also: Activated Charcoal Latte: Unique Recipe!
---
Featured Image Credit: Antonova Ganna, Shutterstock