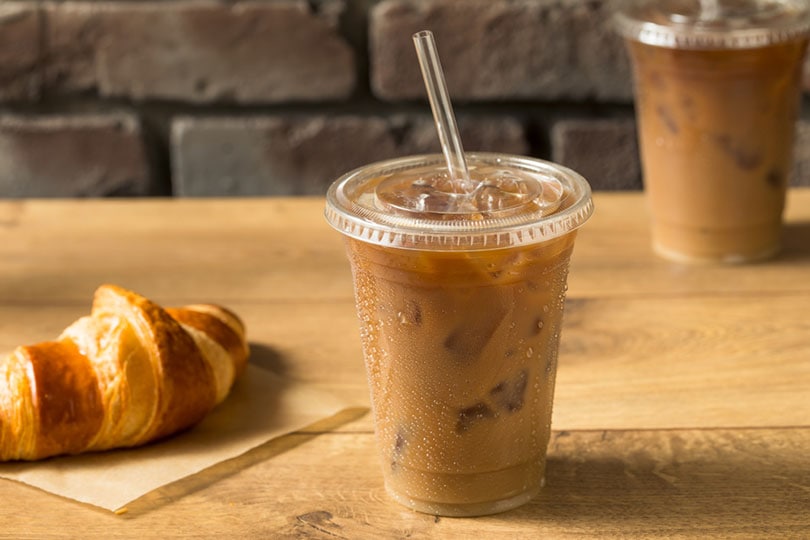 This homemade Starbucks Chocolate Almond Milk Shaken Espresso features espresso shots, chocolate malt powder, almond milk, and ice that's shaken together until light and frothy. The result is a cool and creamy pick-me-up that's perfect for any time of the day.
This recipe sticks as close as possible to the original, but there are some equally delicious substitutions you can make at home. We'll talk about that later, but right now, gather the ingredients below and learn how to make this addicting drink!

How to Make a Starbucks Chocolate Almond Milk Shaken Espresso:
Ingredients:
3 shots of espresso
2 tablespoons chocolate malt powder
1/4 cup sweetened almond milk
1 cup ice
1. Make Your Espresso
If you don't have an espresso machine, you can use a French press or even instant coffee. Just make sure it's strong.
---
2. Combine Everything in the Cocktail Shaker
Give it a good shake until blended and slightly foamy. You can also use a jar with a lid if you don't have a cocktail shaker.
---
3. Pour Into a Glass and Serve
Top it off with more ice and almond milk if you like. Enjoy!

The Homemade Starbucks Chocolate Almond Milk Shaken Espresso Recipe Experience
What is chocolate malt powder?
It's not actually chocolate—it's a powdered blend of barley, wheat, and evaporated milk. They're roasted until they turn brown and develop a sweet, nutty, chocolatey flavor. Think cocoa meets coffee with a little bit of caramel thrown in.
You can buy it online or in some specialty stores, but if you can't find it, you can substitute it with any chocolate powder or even cocoa powder. Just keep in mind that the flavor will be slightly different. You can also try these chocolate malt alternatives and see if they work for you.
What's the best type of espresso to use?
Starbucks uses its Blonde Espresso for the original version. The "blonde" refers to the light roast, which tastes smoother and less intense than their regular espresso. But don't let that fool you, because light roasts pack more caffeine than dark roasts. So, if you want a true replica, get the actual Blonde Espresso from Starbucks or use a light roast from your local coffee shop.
Still, this homemade recipe will work regardless of the espresso you use. Feel free to use your favorite beans, use instant coffee, decaf, or even cold brew concentrate.
What can you use besides almond milk?
Starbucks uses its in-house sweetened almond milk in this drink, which is why we use sweetened almond milk in our recipe. Feel free to customize it with whatever milk you prefer—soy, oat, rice, cashew, evaporated milk, 2%, regular milk, and even half and half if you want it to be extra indulgent.
This drink is not too sweet because the chocolate malt and sweetened almond milk balance each other out. If you want it sweeter, you can add more chocolate malt powder or your preferred sweetener (e.g., simple syrup, honey, agave nectar). You can also use flavored almond milk, like vanilla or chocolate.
---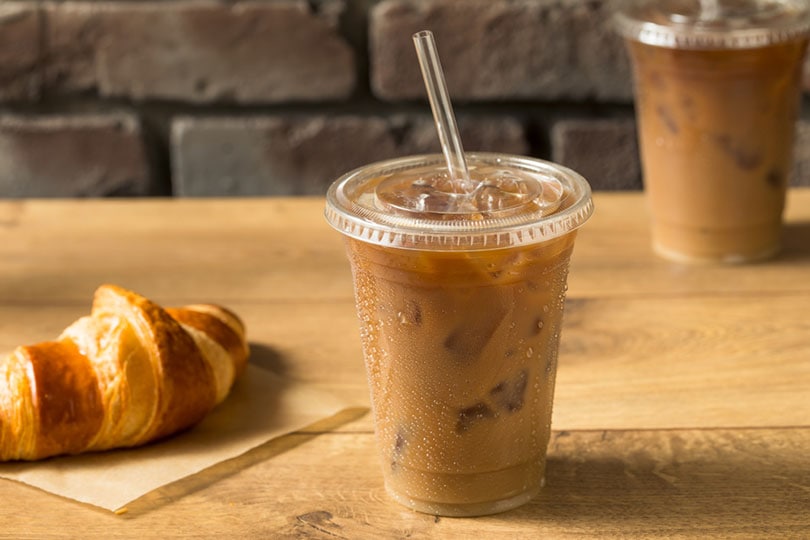 Simple Homemade Starbucks Chocolate Almond Milk Shaken Espresso Recipe
Dark chocolate meets rich espresso in this light and creamy iced coffee drink that comes together in minutes. Customize it with your favorite milk, espresso roast, and chocolate for the perfect beverage.
Ingredients
3

shots of espresso

2

tablespoons

chocolate malt powder

1/4

cup

sweetened almond milk

1

cup

ice
Instructions
Prepare your espresso.

Pour the espresso, chocolate malt, almond milk, and ice into your mason jar. Cover it tightly.

Shake until everything is perfectly blended with a light froth.

Serve, topped with more ice and almond milk if you like.

Enjoy!
Nutrition

Conclusion
How easy was that? You can now enjoy this Homemade Starbucks Chocolate Almond Milk Shaken Espresso anytime you like or amaze your friends and family with your barista skills. Have fun and experiment with the recipe until you find your perfect combination. Cheers!
---
Featured Image Credit: Brent Hofacker, Shutterstock