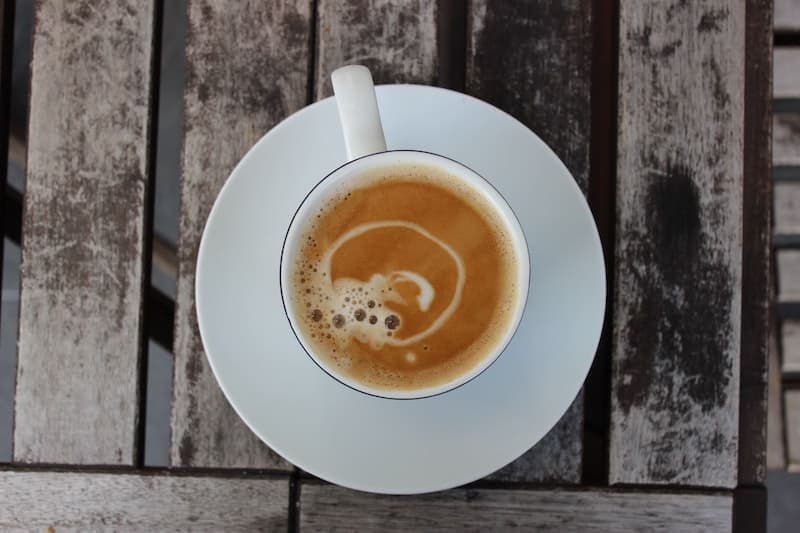 When it comes to coffee, everyone has their favorite flavor and preference with add-ins. Some people prefer their coffee black, while others love their store-bought creamers. There are plenty of things to add to coffee, so there's no shortage of possibilities when it comes to dairy. But what do you do when your usual creamer options are out? Look in your pantry for a can of evaporated milk- while it may seem strange, you can easily add evaporated milk to coffee.

What is Evaporated Milk?
Evaporated milk sounds like a science experiment more than anything else, but it's quite a useful item to have on hand. It's milk that goes through a process to get rid of around 50-60% of the water out of whole milk, which results in a thick, creamy dairy milk product. It's not too difficult to make at home as well, so you can skip the trip to the store if a recipe calls for it. It's usually found in canned form and has a year-long shelf life, so it's great to have as a backup if need be. Evaporated milk can be used for baking, cooking, and drink-making.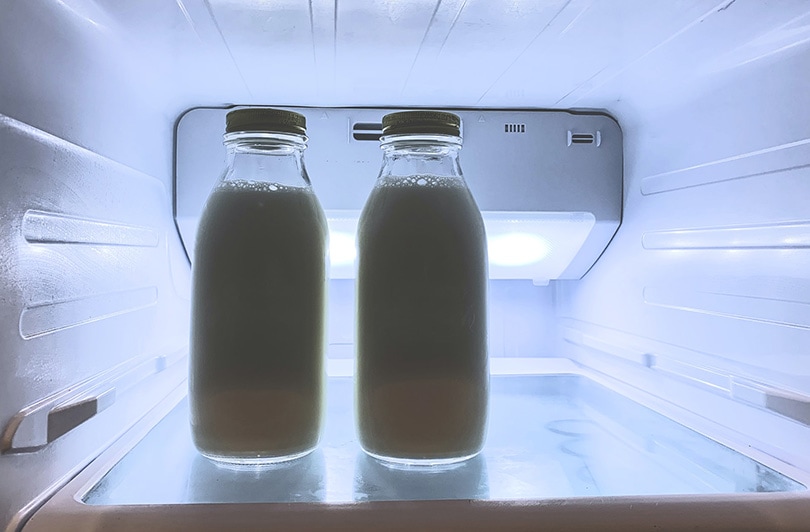 Evaporated Milk vs Condensed Milk in Coffee
Besides evaporated milk, another popular canned dairy product is condensed milk. While both are useful and have their places in culinary arts, evaporated milk has a different taste. Both evaporated milk and condensed milk go through the same process to remove water from whole milk, but there's one big difference: sugar Evaporated milk has no added sugar, whereas condensed milk is very sweet due to the sugar that's been added. Because condensed milk is so sweet, using it in coffee may make it too sweet to drink.
---
How to Add Evaporated Milk to Coffee
Adding evaporated milk to coffee is a great alternative to the usual dairy add-ins. It's rich and creamy, so it will have more flavor than whole milk alone. However, evaporated milk is much thicker than regular dairy, so you won't need as much as you'd think you'd need.
Equipment
Coffee mug

Can opener

Spoon
Ingredients
1

can

evaporated milk

1

cup

hot coffee or cold brew
Instructions
Shake the can of evaporated milk, then open the can.

Pour a hot cup of coffee into a mug or cold brew coffee over ice.

Slowly add some evaporated milk and stir, then stop when you've found your preferred flavor and level of dairy.

Store the rest of the evaporated milk in an air-tight container and place it in the fridge.
Notes
Image Credit: Merrimon Crawford, Shutterstock
Nutrition

Conclusion
Evaporated milk is a great dairy product to have on hand for many things, including your morning coffee. It's thicker and richer in taste than regular milk or creamer, so it'll have a different feel and flavor in coffee. It's not sweet like condensed milk, so you can use it as a non-sweet dairy base for plenty of coffee drinks. If you're out of milk or creamer at home but you have some evaporated milk in the pantry, open a can for a quick coffee fix and save a trip to the store.
---
Featured Image Credit: Unsplash