If you're a Dutch Bros fan, you might wonder if the rumors you've heard are true. Does Dutch Bros give free birthday drinks to their customers? The answer is yes, they do, so you can get wiser with every birthday you celebrate and get a free Dutch Bros birthday drink to top it off. Leave it up to Dutch Bros to give you a present on your birthday!
How do you get this birthday drink? Does the offer expire? We'll answer these questions and more in the article below.

Dutch Bros Rewards Program Tips & Tricks
Dutch Bros has a rewards program that you can sign up for. With this program, you collect points when you spend money. Then, you can redeem them for free drinks.
One of the many benefits of being a member of the Dutch Bros rewards program is that you receive a free drink on your birthday. On top of that, you can also get 50% off of a drink on what they call your half-birthday. So, you get rewarded for getting older twice a year, not just once.
Signing up for the Dutch Bros Reward program isn't difficult at all. Start by downloading their app on your phone or tablet. Once you've downloaded the app, create an account using your name, phone number, email address, and birthday.
How Do I Get My Free Birthday Drink from Dutch Bros?
There's nothing you'll need to do to activate your free birthday drink. It will automatically be applied to your account on your birthday. It'll usually show up in your rewards account a few days after your birthday. Remember, the free birthday drink will expire if it's not used within 30 days of being put into your account.
The free coupon can be used for one drink, up to 32 ounces of your choosing. If you've just found out about the Dutch Bros Rewards club and signed up on your birthday, you'll get your free drink coupon the next day in most cases.
How Do I Get My Half-Off Birthday Drink?
Dutch Bros provides a calculator to help you determine exactly when your half-birthday is. This reward will automatically be put into your account on your half birthday and will be valid for 8 days. The reward will be removed if you don't use it in that time.
What Are Some Other Dutch Bros Rewards Benefits?
To gather benefits from the Dutch Bros Rewards club, you must remember to scan your QR rewards code every time you get a drink or other item at Dutch Bros. Once you've earned 250 points, you can redeem those points for a medium-sized drink.
The points are earned at five points per every dollar spent. Once you've earned 350 points, you can redeem those points for any size drink you prefer up to 32 ounces.
There are opportunities throughout the year to earn bonus points and even some promotions that offer, for example, the chance to win 1,000 points to spend, a coffee a day, and much, much more, so the club is certainly worth signing up for, even without the offering of a free birthday drink.
It's also important to remember that your free birthday drink comes with whatever toppings and customizations you want, so go crazy, and it's all free. Remember, there's more to the rewards program than just getting free birthday drinks, so if you like free stuff, then signing up is simple, easy, and immensely rewarding in the long run.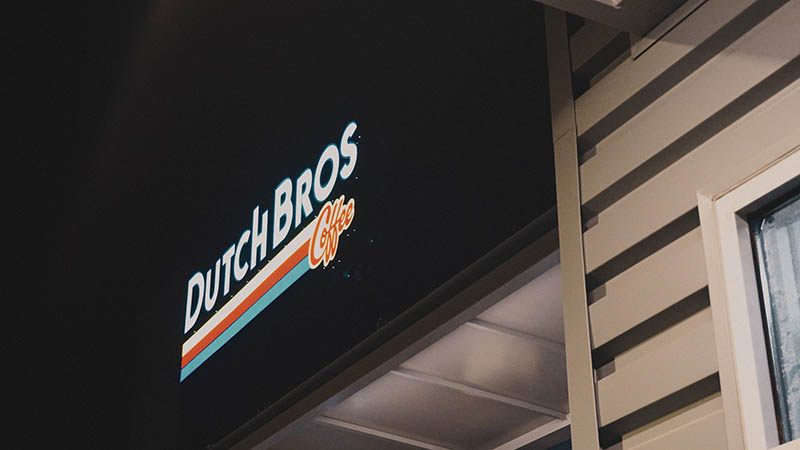 FAQ
We'll answer a few of the most common questions we've heard about Dutch Bro rewards.
Do The Rewards Points Expire?
Yes, any unused points you gather will expire and be removed from your account after 6 months.
No, this drink is just for the birthday boy or girl and cannot be shared.
While you can't share your free birthday reward, you are free to share other rewards points you get from ordering at Dutch Bros. Do this by sharing the rewards with anyone on your contact list via your phone by tapping "share reward."
The person you share with does have to be a member of the Dutch Bros Rewards club as well, however, so make sure your contacts are members of the Dutch Bro Rewards club.
Can You Create More than One Dutch Bros Rewards Account?
No, you are only allowed to have one Dutch Bros Rewards account. If an employee of Dutch Bros finds out that you have more than one account, they can suspend or terminate your account permanently, so don't take the risk.

Final Thoughts
When it comes to free birthday drinks, Dutch Bros has the competition beat in many loyal customers' opinions. Not only does the company give you a few birthday drinks, but they also give you a half-birthday discount, which is hard to beat. Don't forget that these rewards points and your free birthday drink have expiration dates, so take advantage of them while you can.
Not only do you get free birthday drinks, but there are also quite a few other benefits to signing up for the rewards program through Dutch Bros. Sign up today. You can even share your regular rewards with a friend, so what's not to love about that?