Want to combine your favorite drink with a sweet treat? Coffee pudding is a delicious, lightly caffeinated dessert that's surprisingly easy to whip up.
Keep reading to find our easy and delicious coffee pudding recipe, including brewing tips and a few serving suggestions. Your new favorite dessert awaits!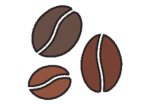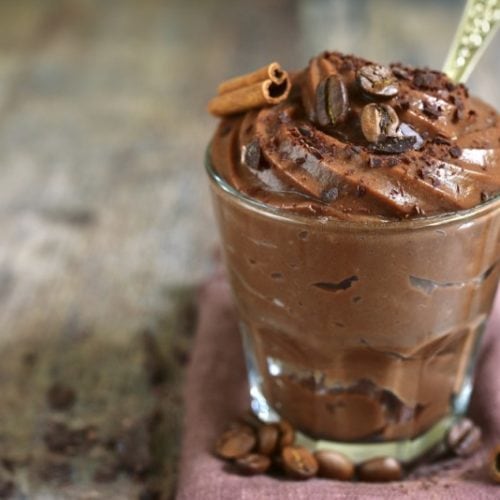 Decadent Coffee Pudding
Cook simple ingredients like milk, espresso powder, and cinnamon to make a coffee-flavored dessert that's decadent and easy at the same time. Coffee pudding is equally delicious as a simple afternoon treat or an impressive dinner party dessert!
Equipment
Large saucepan

Stovetop

Whisk or spoon

Bowl

Plastic wrap or lid
Ingredients
1

cup

whole milk

1

tablespoon

white sugar

1

tablespoon

cornstarch

1

pinch

cinnamon

1.5

teaspoons

instant espresso powder

½

teaspoon

vanilla extract
Instructions
In a large saucepan, combine the milk, sugar, cornstarch, and cinnamon. Bring to a boil over medium-high heat, stirring constantly.

Once the mixture has thickened, remove it from the heat. Stir in the espresso powder and vanilla extract.

Pour your coffee pudding into a bowl or other container and cover it with plastic wrap. Then refrigerate it for at least 2 hours.

When you're ready to serve your pudding, spoon it into bowls and serve it chilled. You can top it with a few chocolate-covered espresso beans or chocolate chips for a fun dessert!
Nutrition

Coffee Pudding Recipe & Serving Tips
Now that you've seen the basic recipe, it's time to get started! Here are a few quick tips to get you started.
Using Brewed Coffee or Espresso
Our easy recipe uses instant espresso powder to add coffee flavor. But what if you want to use brewed coffee or espresso instead? You can use a small amount of liquid coffee, but to get the right consistency, you may need to use more thickening agents. That means more cornstarch (about double) and possibly other thickeners like eggs. Experiment and see what you like!
Tasty Garnishes
Pudding can look pretty plain in a bowl, so garnishes are key to serving this dish. We recommend adding your favorite chocolate toppings, like chocolate chips, chocolate-covered espresso beans, or chocolate sprinkles. You can also add a sprinkle of cinnamon or take your pudding over the top with a helping of whipped cream.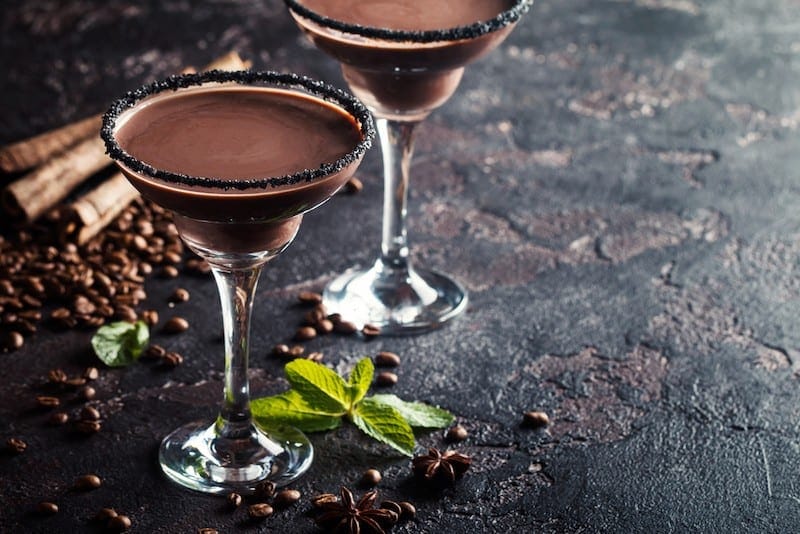 Coffee to Go With Your Coffee Pudding?
Now it's time for the really important serving suggestions: what kind of coffee should you serve alongside coffee pudding? Since your pudding will be chilled, you go two ways: enjoy a tall glass of cold brew or iced coffee on a hot summer day, or add a little heat to your dessert with a shot of espresso or a homemade latte. Another fun option is to try your hand at a coffee cocktail — like an espresso martini — for an after-dinner treat.

Final Thoughts
We hope you enjoy this delicious coffee dessert! Making coffee pudding is truly easy, and best of all, you can make it ahead. Whip up a big batch to enjoy all week, or make enough for a hassle-free dinner party dessert. And don't forget to serve your favorite coffee drink alongside it…
RELATED READS:
---
Featured image: Liliya Kandrashevich, Shutterstock