The world of coffee makers is vast, so it can be hard to decide which will work best for you. Even if you've decided on a pour-over, there are dozens of options!
To help you find your ideal coffee maker, we're taking a close look at two popular pour-over brands. Should you pick the Chemex or the Kalita Wave? These are both sturdy and well-designed pour-overs, but there are a few major differences that you'll want to be aware of. Keep reading to see the Chemex vs Kalita Wave showdown!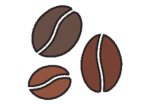 Chemex Overview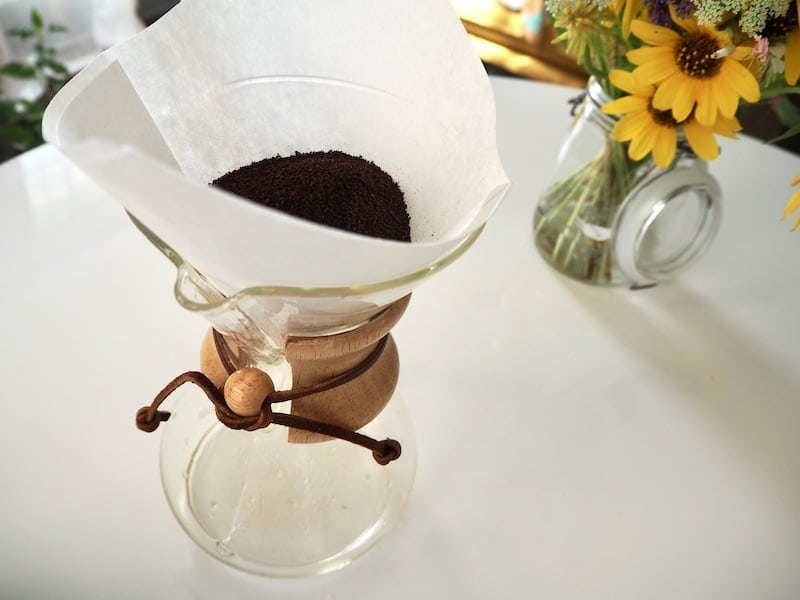 The Chemex is an hourglass-shaped glass brewer. Invented in the 1940s, its design hasn't changed much. This pour-over uses extra-thick paper filters to produce exceptionally clear, complex cups of coffee.
Chemex brewers come in several sizes, including 3, 6, 8, and 10-cup options. If you regularly brew for a crowd or drink a lot of coffee yourself, this pour-over can handle it. The brewer doubles as a carafe, and it's stylish enough to display on a brunch table or kitchen counter.
The downsides? The Chemex's unique shape can be tricky to clean, and it's not overly portable. The wood and leather handle falls apart over time, and the Chemex is a little large if you just want to brew one cup.
Want to know more? Read our full review of the Chemex Coffee Maker!
Pros
Elegant, simple design
Doubles as a beautiful carafe
Thick paper filters produce clean, clear coffee
Dishwasher- and stovetop-safe (with an accessory)
Sturdy tempered glass body
Cons
Can be hard to clean
Not very portable
Less durable wood and leather handle
May be too large
Must buy Chemex's brand of paper filters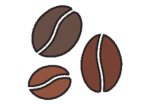 Kalita Wave Overview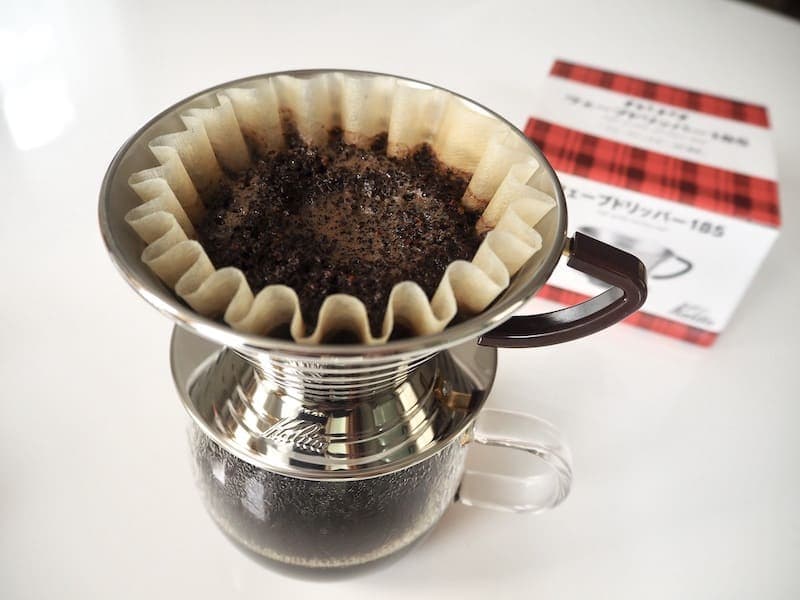 The Kalita Wave is also its company's flagship product, dating back to 1958. It's a pour-over dripper that comes in two sizes (155 and 185), brewing 1-4 cups. This dripper has a unique design, with a flat bottom and wavy edges. The special paper filters are designed to touch the dripper itself as little as possible, directing the coffee down through the three small holes.
Getting started with the Kalita Wave is simple. Add medium-ground coffee to the filter and pour hot water in circles. The coffee will drip through into your coffee cup. Perfecting your technique may take a little more time (and a gooseneck kettle), but even coffee beginners can produce a tasty cup of coffee on the first try.
The drawbacks of this brewer include a less elegant design and a small, not very comfortable handle. You'll have to buy Kalita's paper filters, and you won't be able to brew multiple cups at once.
READ MORE: Our Complete Review of the Kalita Wave (Pros, Cons, & Verdict)
Pros
Easy to use and clean
Designed to produce the best flavor
Very portable
Choice of several materials
Cons
Requires Kalita's brand of paper filters
Less elegant design
Can't brew more than one cup at a time
May need a gooseneck kettle

Important Factors to Consider
Now that you know something about each brewer, it's time to take a closer look at some of the major differences. Keep reading to find out what separates these brewers!
Brewing Capacity
How much coffee do you brew at a time? If you keep to a strict 8-ounce coffee diet, the Kalita Wave will be the perfect size. But if you typically drink several cups or like to brew for friends and family, the Chemex will be more convenient. Instead of brewing each cup individually, the Chemex can brew up to 10 cups using one filter.
Overall Design
This factor has a lot to do with personal taste. Do you like the simplicity of the stainless steel Kalita, or do you prefer the elegance of the Chemex? Both pour-overs have appealing designs, but the aesthetics are completely different.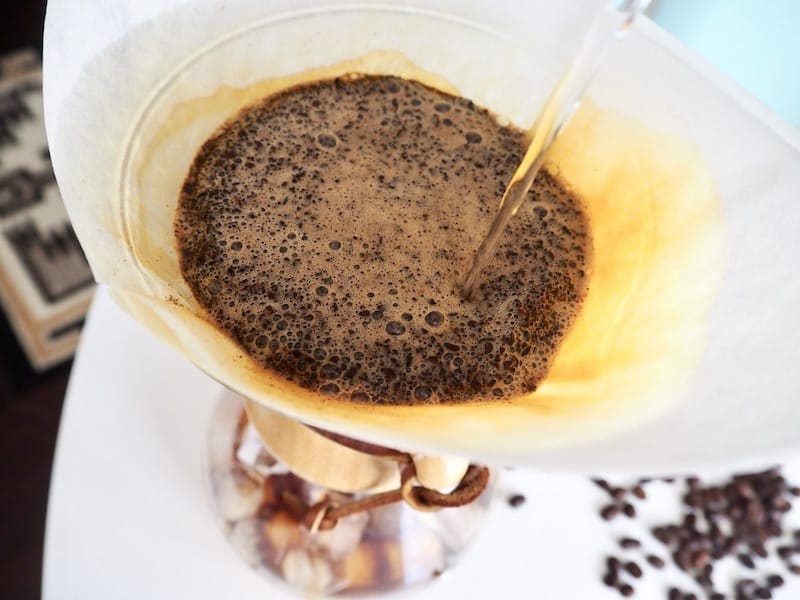 Price
How much are you willing to spend on your new brewer? The Chemex is a slightly more expensive option, especially if you opt for the largest sizes. The Kalita Wave will go slightly easier on your wallet. And the good news is that neither of these brewers is likely to bust your budget the way a high-end espresso machine or Bluetooth coffee maker might!
Ease of Cleaning
Most of us don't love spending our time cleaning, but it is an important part of maintaining kitchen tools. Both of these brewers are dishwasher-safe — just remove the handle on the Chemex — but they're also fairly easy to hand-wash.
If you hate cleaning, you'll probably prefer the Kalita Wave, which has a simpler design that's easier to scrub clean. The Chemex's hourglass shape makes it trickier to fully clean. You'll need a bottle brush to scrub out the base!
RELATED: Find out how to clean your Chemex!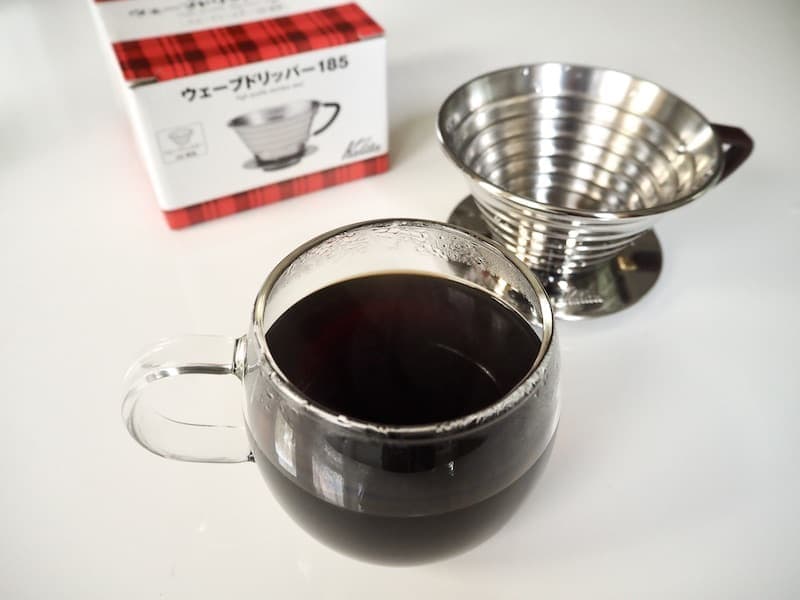 Coffee Quality
Of course, one of the most important considerations when choosing a brewing method is what kind of coffee you like. These brewers are both pour-overs that use paper filters, so their coffee will be somewhat similar. The Chemex uses very thick cone-shaped paper filters that lie flush with the brewer's sides. This results in very clear coffee with a strong aroma.
The Kalita Wave, on the other hand, uses much thinner paper filters with flat bottoms and wavy sides. This design prevents the filter from touching the brewer's sides, possibly resulting in more flavorful, less bitter coffee.
Which brewer makes better coffee? You'll have to test them both and decide for yourself!

Chemex vs Kalita Wave: The Bottom Line
So should you opt for the Chemex or the Kalita Wave? We recommend the Chemex if you like to brew several cups at a time and want an elegant brewer that doubles as a serving carafe. If, on the other hand, you usually brew a single cup of coffee and want a brewer that's easy to toss in a backpack or suitcase, you'll probably prefer the well-designed and sturdy Kalita Wave.
Either way, these are both thoughtfully designed coffee makers that will produce impressive, complex coffee. They're both beginner-friendly, well-priced, and reasonably easy to clean. Give one (or both) a try and see what you think!
Still looking? Try another comparison: