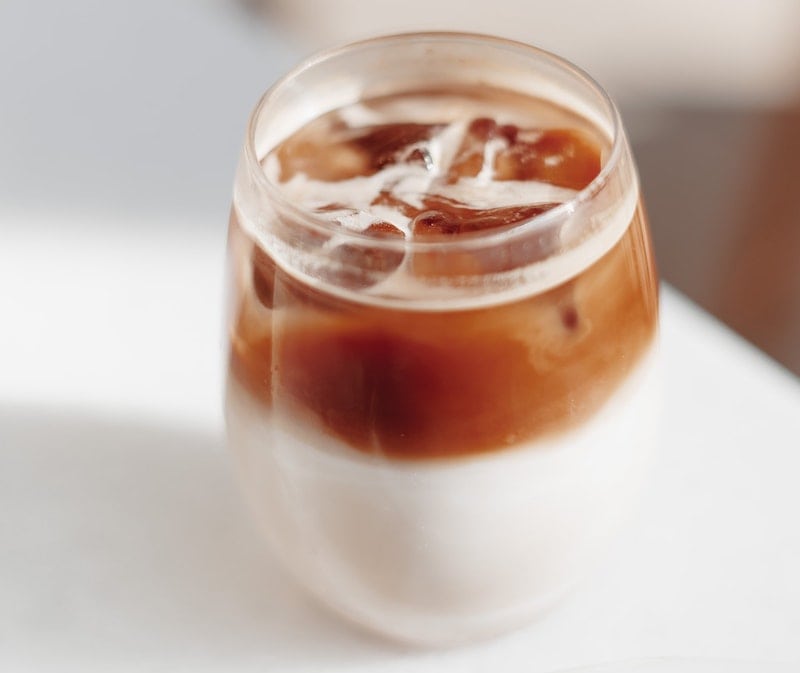 Ordering specialty espresso drinks is a great way to treat yourself every once in a while, but making it a regular habit can take a heavy toll on your wallet. A better, cheaper alternative is to buy the ingredients and make your favorite coffee treats at home. It takes a little more effort but isn't actually that difficult.
In this article, we're going to show you how to make one of our favorite espresso drinks, the caramel brulee latte. Ideally, you would use espresso, but if you don't have an espresso machine, you can use strong coffee instead. Besides espresso, you only need a few ingredients and about 10 minutes to whip up this delicious, sweet coffee treat. Let's begin!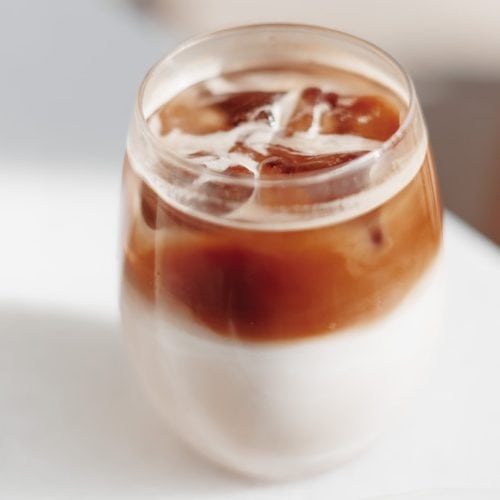 Caramel Brulee Latte
This recipe has a few more ingredients than other similar recipes, but we think the extra flavors from the brown sugar and vanilla extract go a long way to making this a complete drink. We usually like to make our syrup from scratch when possible, but we'll make an exception for this recipe and use store-bought caramel syrup—trust us, it's easier this way.
Equipment
Small saucepan

Espresso machine or coffee maker

Spoon

Coffee mug
Ingredients
Double shot of espresso

or 8 ounces of strong coffee

½

ounce

caramel syrup

6

ounces

milk

½

teaspoon

vanilla extract

1

tablespoon

brown sugar

½

teaspoon

caramel drizzle

for topping

Whipped cream

for topping
Instructions
Pull a double shot of espresso. You can use whatever style of espresso you like, but our recommendation is a dark roast. The sweetness in this drink can be overpowering if you use a medium or light roast.

Combine the brown sugar, milk, and caramel syrup in a small saucepan and heat on low, stirring continuously. Avoid letting the mixture boil. The goal is to get the sugar to dissolve completely and develop a thick consistency.

Once the sugar is fully dissolved, combine the caramel syrup with the espresso. Stir until the coffee and syrup are thoroughly mixed.

Top with whipped cream and caramel drizzle.
Nutrition
Calories:
129
kcal
Carbohydrates:
1.7
g
Fat:
0.5
g
Cholesterol:
1.4
mg
Sugar:
13.52
g
---
Homemade Caramel Brulee Latte Customization Options
One noticeable difference between this recipe and many other latte recipes is the absence of steamed milk and microfoam. We prefer using the milk as the base for the caramel syrup mixture, but doing so precludes us from frothing the milk as we otherwise would.
One workaround is to hold out some of the milk, froth it, and use the rest to make the caramel sauce. However, using less milk makes the caramel sauce extremely thick and dense, making it difficult to blend with the espresso. On the other hand, using separate milk to create microfoam makes the drink quite milky.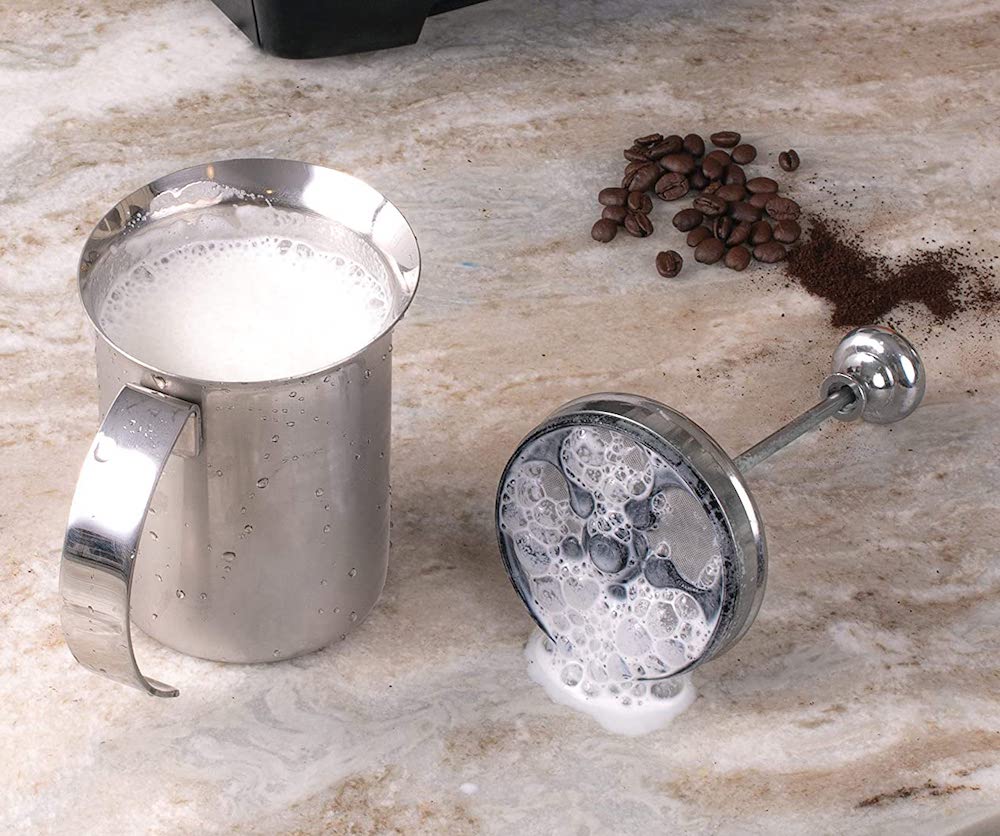 If you can't imagine a latte without steamed milk and microfoam, we recommend following this recipe and frothing a small amount of extra milk on the side. Following this strategy makes it easy to blend everything together and lets you readily adjust the recipe in subsequent attempts if you want more or less microfoam.
The other primary channel for customization is milk. Using regular whole milk makes for a creamy, thick latte, but using almond milk or oat milk can give your drink a unique twist. Sweetened almond milk can be a bit too sugary considering we already include brown sugar, but unsweetened almond milk is a great option.
Oat milk is the more subtle, less flashy choice that adds texture and thickness many people find appealing. Other good options are other kinds of nut milk like cashew and hazelnut. We tried coconut milk, but we don't recommend it since it doesn't play nicely with the other flavors.

Conclusion
The caramel brulee latte is one of the tastiest specialty lattes we've had, and yet it isn't as popular as many other varieties. If you've discovered this drink and uncovered a hidden addiction, you might want to consider giving this recipe a try; your wallet will thank you.
See Also: Creamy Iced Caramel Latte Recipe (Easy and So Delicious!)
---
Featured Image Credit: Unsplash