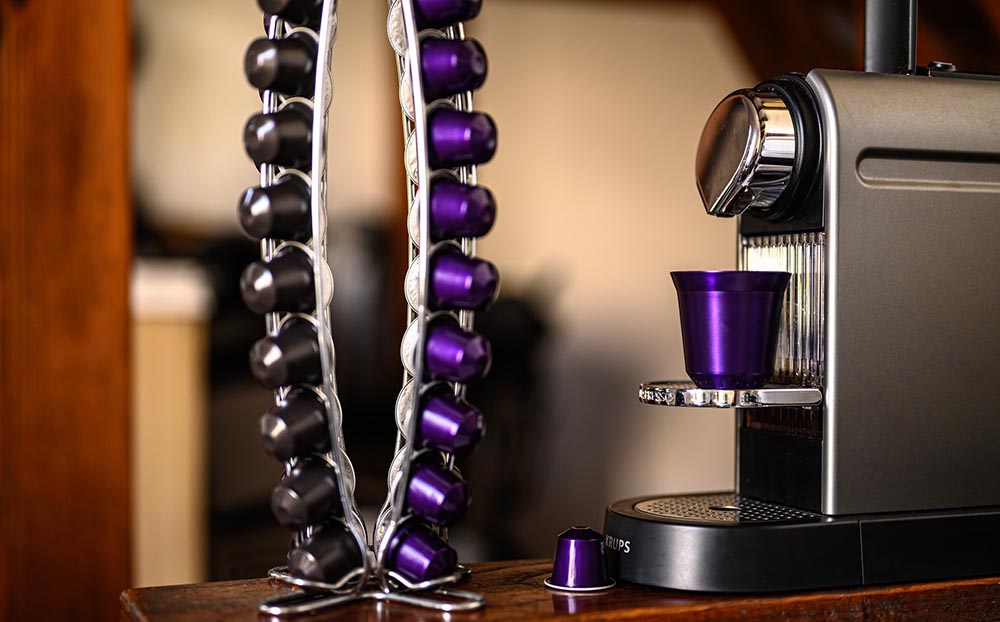 Espresso machines are fantastic devices that have been giving us the kick we need since the 1800s. These machines produce the thick, strong coffee we need for cappuccinos and other delicious drinks. The best time to purchase one of these machines is during the Black Friday sales, and if you are wondering what machines might be on sale this year, you've come to the right place.

The Best Black Friday Espresso Machine Deals in 2021
Since coffee sales are up again this year, you can expect many big-name brands, like Keurig, Cuisinart, Nespresso, and others to put their espresso machines on sale.
1.

Nespresso Vertuo Next Espresso Machine – Save 36%!
---
2.

De'Longhi Bar Espresso Machine with Cappuccino System – 30% Off!
---
3.

Nespresso Lattissima Pro Coffee and Espresso Machine – Save 39%!
---
4.

Nespresso Vertuo Coffee and Espresso Maker – 25% Off!
---
5.

Breville Duo Temp Pro Espresso Machine – Save 27%!
---
6.

Nespresso VertuoPlus Espresso Machine – Save 20%!
---
7.

Nespresso CitiZ Original Espresso Machine – 19% Off!
---
8.

De'Longhi La Specialista Espresso Machine – 18% Off!

What We Saw Last Year
Coffee had a great year in 2020, with many Americans buying new machines. While traditional coffee pots are still king of the hill, specialized machines like the espresso maker also saw a rise in sales, partly because of the many Black Friday sales. The Nespresso Vertuo Coffee and Espresso Maker by De'Longhi was a big seller last season because it was more than 50% off the retail price of $240. The Breville BES870XL Barista Express Espresso Machine was also a big hit with coffee lovers last year, as you could have saved 40% on these expensive do-it-all machines. Several other brands had machines on sale as well.
Summary
We believe that these models and many more will be on sale during the Black Friday sales, and they are all great choices. If this is your first espresso machine, we highly recommend the Nespresso BEC120RED Inissia Espresso Machine. The Mr. Coffee Espresso and Cappuccino Maker is another great choice since these are the two lowest-cost models that still provide you with a quality beverage. Using an entry-level machine will help you gain experience brewing espresso to see if you like it without breaking the bank. You can always upgrade later to one of the more fully featured models.
We hope you have enjoyed reading over this short guide, and it has helped answer your questions. If we have helped you prepare, please share this guide to Black Friday Espresso machine deals on Facebook and Twitter.
---
Featured Image Credit: Sylvain Thrd, Unsplash