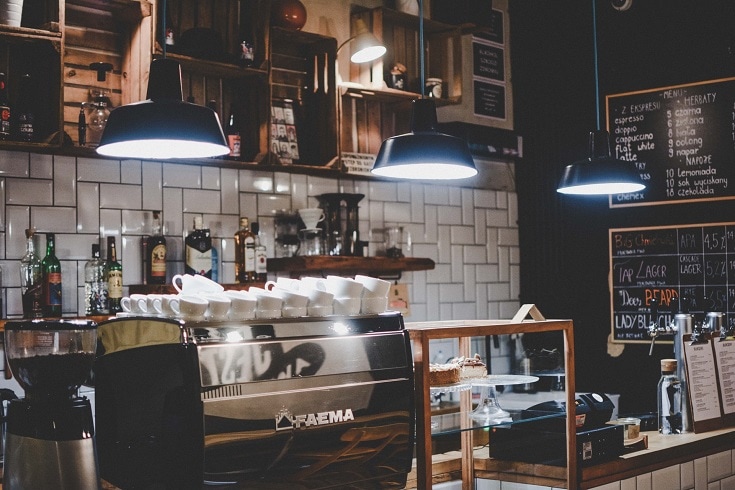 Tampa is a bustling, thriving city in Florida that is home to excellent food, music, and culture. It's a place that both locals and tourists enjoy, paving a road for businesses and restaurants to flourish. It's also home to a lot of coffee shops and coffee roasters, serving some of the best-tasting coffee in the state. If you're in Tampa and you're in the mood for some premium coffee, check out the 10 best coffee shops in Tampa:

Top 10 Best Coffee Shops in Tampa, Florida
1. Buddy Brew Coffee
Our pick for the best coffee shop in Tampa is Buddy Brew. Buddy Brew coffee specializes in fresh-roasted coffee both at their local Tampa locations and online, something they've attributed widely to their success. Winner of Best Coffee Shops in Tampa Magazine, Buddy Brew Coffee is a top coffee shop to visit whether you're a local or a tourist. They also have a truck driving around Tampa Bay, so look out for the BBC Brewtruck when you're walking around the area.
---
2. Blind Tiger Café
Exceptional coffee meets a cozy atmosphere at the Blind Tiger Café, focusing on community and quality at each of their locations. Not only is their coffee top-notch with unique flavors, but their pastries are also to die for. If you're looking for a place to unwind after a long day of work or touring the city, the Blind Tiger Café is the place to do that.
---
3. Felicitous Coffee & Tea House
Felicitous Coffee & Tea House strives to provide for everyone, whether you're looking for top-quality coffee or dietary restrictions. With two locations in Tampa, Felicitous also has a dog menu for your canine companions. Local art and music are celebrated in these coffee shops, so check them out for some local flavor.
---
4. DI Coffee Bar
DI Coffee Bar is a chic location to enjoy artisan coffee and a bite to eat, whether you want to sit inside or enjoy the weather outdoors. DI serves Panther coffee, a Miami-based coffee company, to keep everything Florida-centered. They even have Pup-accinos (whipped cream) for your dog to enjoy!
---
5. Spaddy's Coffee
Spaddy's Coffee is a great experience all around, both at their mobile coffee bar and at their café location. They have a menu of coffee, teas, and a few tasty treats available, as well as signature drinks to try. If you're in the Seminole Heights area, a visit to their coffee truck is a must. For those in the South Tampa area, visit their on-site location with their partner, Raw Smoothie Co.
---
6. The Lab Coffee
Partnering with local roasters like Zeal Coffee and Blind Tiger Roasters (Our #2 pick!), the Lab has just about everything for everyone. With a sleek bar design and a hipster vibe, the Lab is always brewing something tasty. A lot of people especially love their espresso, so a cappuccino is a perfect drink to order here.
---
7. Caffeine Roasters
With two locations and a huge Tampa fanbase of their house-roasted coffee, Caffeine Roasters has a wide variety of coffee, espresso, and food to try as you enjoy their cozy locations. Their lattes are notably popular, and they also have a slow bar for more complex drinks, which are always worth the wait.
---
8. Jet City Espresso
If you're in the Hyde Park area, Jet City Espresso is a must-have that sits inside a beautiful historic home. A walk-up shop that offers coffee, smoothies, and pastries to try, Jet City has gluten-free options for patrons with gluten allergies. Jet City Espresso has been proudly serving Tampa residents since the early 90s.
---
9. Guanabo Coffee Shop
Guanabo Coffee Shop is a great stop for some great-tasting coffee and a quick bite to eat, especially if you're in the mood for outstanding Cuban food. The service is fast and consistent, with a great selection of coffee drinks to try. The Cafe con Leche and the Cuban are highly recommended.
---
10. Twist Vapor Café
Coffee meets vaping with the Twist Vapor Café, specializing in coffee drinks and e-liquid flavors to enjoy. This is a pro-vaping shop, so expect to see plumes of vape 'smoke' as you walk into this hip shop. Enjoy a vape and some coffee at the same time, which is an experience in itself.
MORE GREAT COFFEE SHOPS:
---
Featured Image: Katarzyna Grabowska, Unsplash