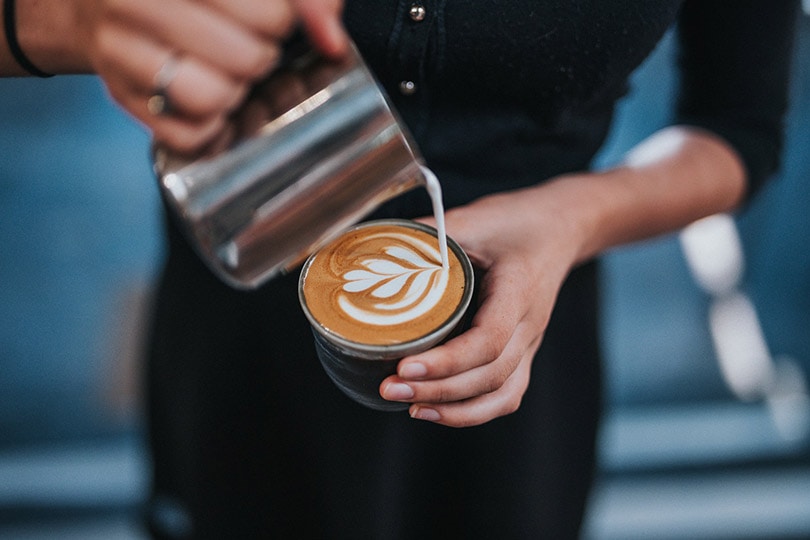 Puerto Rico has long been known for their beautiful mountains and gorgeous settings. Those mountains, however, have also been the home to some of the best coffee the world has tasted. Coffee roasters and crafters in Puerto Rico pride themselves on their ability to make a great cup of coffee. If you're in the area and love coffee, you should visit as many coffee shops as humanly possible to lose yourself in the unique tastes each one provides. Here's a look at our 10 favorite shops to help you get a jump start on your coffee journey.

The 8 Best Coffee Shops in San Juan, Puerto Rico
1. Café Regina
58 Calle Taft Street, San Juan
Have you been looking for a small, out-of-the-way coffee shop where you can enjoy great drinks and even better company? If so, then Café Regina is the perfect stop for you. This shop is tucked away in a Spanish-style building but don't let the fact that it's hidden fool you. The drinks here are fabulous, and a bit adventurous. They even work closely with local coffee roasters to give you a little something new from time to time. If a snack is in order, don't hold back. Their tasty pastries are worth the stop as well.
---
2. Café Comunion
When you're in the mood for a bit of art and a modern-style coffee shop to relax in, Café Comunion is the place to be. This shop is located in the art hub of Santurce. Their crafted coffee beverages bring the love of coffee and art together. They also serve food items and have a tasty breakfast menu if you want to pop in as you start your morning off on the right foot.
---
3. 787 Coffee
For a coffee shop experience that is truly unique, stop in at 787 Coffee. This shop not only serves coffee but also grows, harvests, and roasts its own beans. Their motto is clever and precise, "from our farm to your cup." You'll also find that they use all locally sourced products. If you're feeling a bit adventurous when you stop by, you can try the whiskey or rum-infused coffee. You don't know what you're missing.
---
4. Filtrado
200 Calle del Santo Cristo, San Juan
For fans of filtered coffee, this shop found in the heart of San Juan is waiting for you. They offer specialty pour-overs, iced, and hot coffees. Locals also enjoy their espressos, specialty drinks, and even their fresh salads for when a light lunch is in order.
---
5. Café con Ce
1765 Calle Loiza, San Juan
Are you a fan of espresso and espresso-infused drinks? Then stopping by Café con Ce on your way to spend the day on the beach is a must when you're visiting the area. This little shop is best known for its espresso menu. It may be small, but it packs a powerful punch when you need a quick boost.
---
6. Gustos Coffee Company
Mario Julia Industrial Park 530 Calle A, Unit 1, San Juan
Located in San Juan's industrial district, this comfy café is the perfect place to get away from the hustle and bustle to enjoy a great cup of coffee. While the coffee drinks are amazing, this shop also roasts its beans fresh throughout the day. When you stop by, if it's time for a roast, you can watch the show while you sip away.
---
7. Café Don Ruiz
Cuartel de Ballajá, San Juan
While it may be housed inside a historical military landmark, when you step inside Café Don Ruiz you'll be pleasantly surprised with the modern feel and the smell of amazing coffee. Owned by 4th generation coffee growers, this coffee shop has everything you could want in a cup of coffee. The taste, the history, and even the people make things better. Also, when stopping in, take time to visit the coffee museum and learn a little something you may not have known about your favorite hot beverage.
---
8. Café Cuatro Sombras
259 Recinto Sur, Old San Juan
If you're looking for a hipper, cooler place to drink coffee and connect with people, Café Cuatro Sombras is the perfect shop to visit. Located near a cruise port, the beans are sustainably sourced and roasted on-site, the drinks are creative, and the ambiance is one of a kind.

Consider Visiting a Coffee Farm While There
Did you know that there are also dozens of beautiful coffee farms in Puerto Rico with breathtaking, Instagram-able views?
We highly recommend visiting one of those coffee farms while in Puerto Rico. Now, some of them are better than others, which is why we recommend this resource from Vanessa Ramos which contains a list of the 9 greatest farms.
Final Thoughts
San Juan, Puerto Rico, one of the homes of great coffee, has no shortage of great coffee shops you can visit. Whether you're in the mood for a hidden gem where you can avoid a crowd or a modern shop where people abound, you're sure to find a shop you'll love when visiting this beautiful area.
---
Featured Image Credit: Tyler Nix, Unsplash