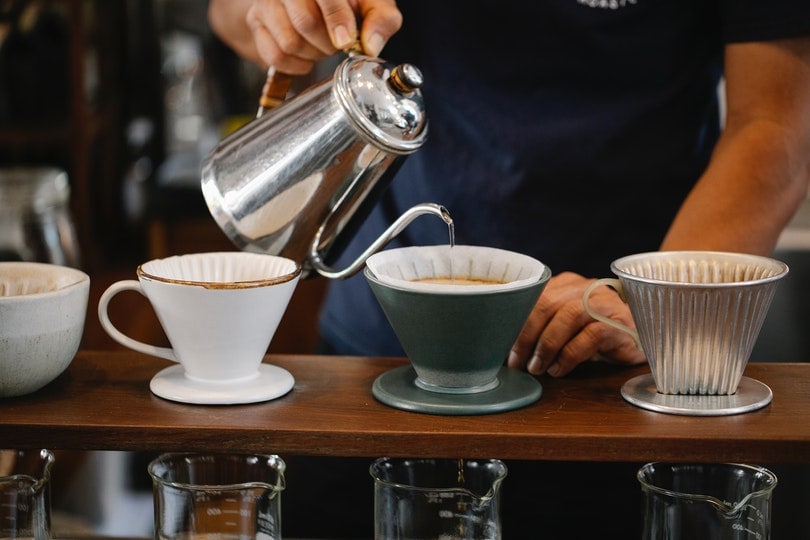 Milwaukee is the largest city in Wisconsin, and there is plenty to do, no matter what your hobbies are. If you are a coffee lover, you'll be happy to know that there are plenty of places to get a fantastic cup in Milwaukee. Keep reading as we present you with several of the most popular places to get coffee.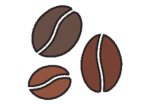 The 9 Best Coffee Shops in Milwaukee:
1.

Café At the Pfister
424 E Wisconsin Ave, Milwaukee, WI 53202-4436
The Café At The Pfister is one of the most popular and highly rated coffee shops in all of Milwaukee. It serves professionally prepared Starbucks coffee and has a full menu of sandwiches, wraps, and other great-tasting food. It also has a full dining area, and you can even have your wedding or other events there, as it has a fantastic panoramic view of the city.
---
2.

Colectivo Coffee
170 S 1st St, Milwaukee, WI 53204-1403
Colectivo Coffee has a few locations around the city, and you can even visit its brewery to see how it makes its coffee. The shop on 1st street pays homage to the manufacturing history of Milwaukee and has some of the best coffee in the city. There is plenty of indoor and outdoor seating, and you can even get curbside pickup using an app on your smartphone.
---
3.

Plaza Hotel Milwaukee
1007 N Cass St, Milwaukee, WI 53202
The Plaza Hotel Milwaukee is a popular café with plenty of great-tasting food and amazing coffee. Many people also enjoy its traditional atmosphere that reminds you of a simpler time, and you can even sign up to get rewards points for discounts and sales. This cafe shop likes to source ingredients locally when possible, and much of the coffee that you drink here comes from Colectivo Coffee.
---
4.

Anodyne Coffee
2920-2924 S Kinnickinnic Ave, Milwaukee, WI 53207
Anodyne Coffee is a great place to visit because the workers work extra hard to make sure you get the best coffee. At several shops around the city, including the one at Kinnickinnic Ave, you can get great-tasting oven-baked pizza to go along with your drink, and you can even visit the brewery to get the freshest beans to take home.
---
5.

Stone Creek Coffee
422 N 5th St, Milwaukee, WI 53203
Stone Creek Coffee is a great coffee shop with plenty of different varieties, like Bloom and Black Sheep. You can also sign up for a class to learn about latte art or improve your brewing techniques. Pick up some of this coffee to brew at home. You can also get coffee filters and powders to help keep your machine clean.
---
6.

Milwaukee Art Museum
East Town, Milwaukee, WI 53202
The Milwaukee Art Museum Coffee Shop is a great place to visit after being at the museum, and you might be surprised at how good the coffee is. It's so popular that people often mention the shop when talking about the museum. Drink your coffee indoors or out, and you can even take part in a coffee workshop.
---
7.

Alderaan Coffee
1560 N Water St, Milwaukee, WI 53202
Alderaan Coffee doesn't have that many reviews, but it's still one of the best places to stop when visiting Milwaukee. It's close to the river, so it's a great place to get a coffee while on a nice walk or sitting on one of the many benches. It also has curbside pickup, so you won't need to wait in line.
---
8.

Valentine Coffee Roasters
5918 W Vliet St, Milwaukee, WI 53208
Valentine Coffee Roaster roasts its coffee right in Milwaukee, and there are several shops scattered throughout the city, including the one on Vliet Street. It has a large drink menu that includes all your favorite coffee drinks, and you can also get wine or tea. Customers describe the tasting room as a winery tasting bar mixed with an Italian-style espresso bar.
---
9.

Rochambo Coffee and Tea House
The Rochambo Coffee and Tea House have been brewing great-tasting coffee for more than 20 years, and it shows no sign of slowing down. It has several types of coffee for you to try, and you can also enjoy its cold brew, hot chocolate, and lattes. While drinking your coffee, you can eat great-tasting bagels and chocolates.

Summary
There are many great coffee shops to try in Milwaukee, but we recommend starting with the Café At The Pfister if you want a fantastic experience with the familiar taste of Starbucks coffee. Many people love to pair this robust coffee with one of the cafe's many in-house pastries. If you want to try out a local brand, we highly recommend Colectivo Coffee, which roasts the coffee for its own shops and several others around the city. You can even find it in some of the highest-rated restaurants in Milwaukee.
---
Featured Image Credit: Michael Burrows, Pexels