Think of the biggest cities in the United States. Raise your hand if Houston was near the top of your list. We're willing to bet that most people don't realize that Houston is the most populous city in Texas and the fourth most populous city in the entire United States. Those are impressive numbers putting Houston behind only New York, Los Angeles, and Chicago.
Equally as surprising to some people is just how many excellent coffee shops call Houston home. Big cities usually come with a big demand for coffee and Houston is no exception. In this article, we'll guide you through the 10 best coffee shops in Houston so you can drink only the best coffee next time you're in town. Let's get started.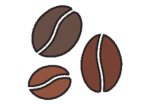 Top 10 Best Houston Coffee Shops
1. Boomtown Coffee
Boomtown Coffee has it all. They roast their own coffee in-house in small, handcrafted batches, decorate their shop with art from local artists, and serve some out-of-this-world pastries and light café fare. If you're looking for great espresso and a snack, Boomtown is your one-stop shop.
We love the aesthetic at Boomtown which features a clean, modern design that's bright and welcoming. If cozy coffee nooks are more your speed, Boomtown might not be for you aesthetically, but you still have to give them a visit to try their outstanding single-origin pour-overs. Go check them out at 242 W 19th St.
---
2. Agora
Agora is a coffee shop that oozes high-quality from the second you pass through the front door. They serve everything from espresso and muffins to beer and wine, all in a clean, sophisticated environment. When we visited, the place was hopping, but we found a table on the delightful outdoor patio. It's a great spot to relax and savor some delicious coffee.
Speaking of coffee, the espresso at Agora is superb. We highly recommend the cappuccino, as it was rich and creamy with the perfect balance of coffee and milk. If you arrive later in the day, they also have an impressive beer and wine menu and a selection of Greek yogurts and cheese. If we could only use one word to describe Agora, it would be luxurious. You can find them at 1712 Westheimer Rd.
---
3. Throughgood Coffee
https://www.instagram.com/p/CfEvLGjAhRY/
Throughgood Coffee is the perfect place to grab your morning coffee and breakfast in one convenient location. The coffee is strong and delicious and the menu is small but has good variety. The taco truck on-site offers a nice selection of breakfast choices; the breakfast brisket taco is a particular standout.
Our favorite aspect of Throughgood is the outdoor seating area, which is simply delightful in nice weather. There are plenty of covered tables but limited parking, so you might have to park nearby and hoof it a bit during the busiest hours. The prices are fair and we feel like we got our money's worth given the high quality of the food and coffee. If you want to try them out for yourself, you can find them at 732 W 27th St.
---
4. Retrospect Coffee Bar
Retrospect Coffee Bar is an atmospheric coffee shop with plenty of open-air seating in a unique location. The shop is a converted classic gas station built with sustainability and energy efficiency in mind. We love the dedication to being eco-friendly and repurposing an old gas station is symbolic of their mission.
Oh yeah, and the coffee is excellent. Retrospect's coffee is sourced from local roasters and is positively delicious. You can order a classic espresso drink or try one of the more interesting options, like the stroopwafel latte. While you're there, make sure to try one of the breakfast crepes. Check them out at 3709 La Branch St.
---
5. Blacksmith
Some coffee shops have great food, some have outstanding coffee but relatively few have both. Blacksmith is one of those rare instances where we left completely satisfied. The food is particularly great but it's hard to say it's better than their coffee because the coffee is also excellent. The menu at Blacksmith is average-sized but packed with delicious options for breakfast and lunch. Our official breakfast recommendation is the Vietnamese steak and eggs.
The coffee menu follows suit with all the coffee shop staples you expect to find. There aren't any wacky specialty drinks, simply classic espresso beverages made to perfection. The only drawback to Blacksmith is the price. Both the food and coffee are fairly expensive, even considering how good it all is. If you're looking for a cheap bite, Blacksmith isn't a great choice. Otherwise, if you want a top-notch cappuccino and a hearty breakfast, pay them a visit at 1018 Westheimer Rd.
---
6. Catalina Coffee
Catalina Coffee is one of the best places to go in Houston if you need some coffee and also happen to be ravenous. There is an extensive menu full of delicious breakfast dishes served in generous portions. Actually, generous is an understatement. The portions are enormous despite being relatively inexpensive.
The coffee at Catalina takes a back seat to the food for us, but that isn't to say that the coffee is bad, far from it. Their coffee is solid although there are better places to go if coffee is your only focus. Still, the latte we had was quite good and the regular filter coffee was also fine. Head over to 2201 Washington Ave and bring your appetite.
---
7. Southside Espresso
The previous few shops on our list have been half-focused on food, which is great if you're hungry, but this next entry puts the focus back on exclusively coffee. Southside Espresso is a specialty coffee shop that serves house-roasted beans. When a shop roasts its own coffee, it usually means they've put a lot of thought and effort into their coffee, and that definitely seems to be the case at Southside.
Their espresso is truly superb and the cappuccino we had was one of the best we've had anywhere, period. There's not much more to say besides try the coffee; it's excellent and you won't be disappointed. The prices are a bit high but nothing crazy and they also serve some pastries and baked goods. Check them out at 904 Westheimer Rd suite C.
---
8. Pura Coffee
Pura Coffee is a delightfully bright and cheery coffee shop with a welcoming, modern aesthetic. The seating area is open and airy with plenty of tables that can accommodate enough people to handle the morning rush. It's the perfect place to get a jump on the day or even meet with a small work or study group.
The coffee is excellent, although their roasts tend to skew towards the darker end of the spectrum. Interestingly, they also don't serve pour-over coffee, which makes some sense considering dark roasts don't always play nice with pour-over coffee. The robust coffee is good if you like chocolatey, malty coffee and it pairs well with the small selection of sweet treats they serve. They are definitely worth a look at 7925 Katy Fwy Ste C.
---
9. Antidote
https://www.instagram.com/p/By0mBNGB5b7/
Antidote serves coffee and baked goods in what we can only describe as a happy environment. The staff is friendly and happy to chat and the outdoor seating area is an explosion of welcoming colors. Spending an hour or two on a beautiful morning sipping coffee on the patio at Antidote is one of the best ways we can think of to pass the time.
And speaking of coffee, the coffee at Antidote is bold and delicious and pairs well with the selection of pastries they have on hand. A nice touch is the vegan-friendly baked goods, something many places don't offer. Antidote is absolutely worth a visit, just for the awesome outdoor seating area. You can find them at 729 Studewood St.
---
10. Campesino Coffee House
Rounding out our list we have Campesino Coffee House. Campesino has a unique look that we fell in love with the second we stepped through the door. The decor and atmosphere create a classy, vintage feel with a Latin twist, unlike any other coffee shop we've visited. The coffee continues to follow the Latin theme with a menu packed with traditional Latin recipes. The café de olla is a must-have in our opinion.
Campesino also has a small food menu with breakfast tacos, an all-day tamale menu, and a lunch sandwich menu. The cheese and egg taco we had was delicious and not expensive at all. Campesino is a great place to try traditional Latin coffee recipes and cuisines and we wholeheartedly recommend you give them a try. Take a look at what they have to offer at 2602 Waugh Dr.
SEE ALSO:
---
Featured Image Credit: bantersnaps, Unsplash