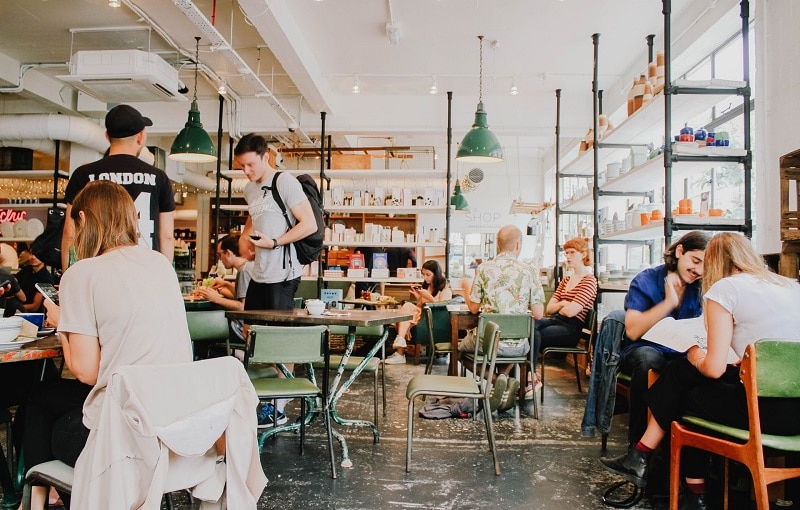 There are many coffee shops to frequent when in Los Angeles, especially since it's a massive city with hundreds of dining establishments. Finding the right coffee shop can be tough, so we made a list of the best coffee shops in the city. Whether you're a local looking for a new shop to try or a tourist in search of a place to rest your legs, here are the top 10 best coffee shops in LA: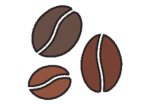 The 10 Best Coffee Shops in LA:
1. Civil Coffee
Civil Coffee has been around since 2012 when it first started out as a tiny espresso cart. Civil coffee has a sleek, modern design that is both elegant and cozy. It's the perfect place to enjoy an amazing espresso drink and some delicious food. If you're in the Highland Park area, check out Civil Coffee for a truly memorable coffee shop experience.
---
2. Dinosaur Coffee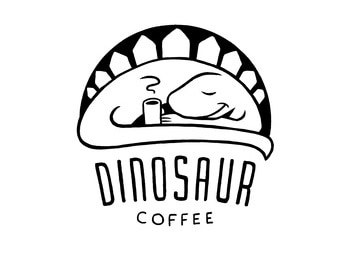 Dinosaur Coffee is a fun, laid-back place for great coffee and lunch. They proudly serve made-to-order drinks, appealing to adults and kids alike with their dinosaur atmosphere. Their food is also great, offering both meals and pastries to pair with your coffee. This is a great stop for families visiting LA.
---
3. Bloom and Plume Coffee

Bloom and Plume Coffee is not just a coffee shop but a hub for the community to thrive in. With its beautiful purple exterior and elegant interior, Bloom and Plume has a positive, happy atmosphere and friendly staff. Their expression is "thirst come, thirst served," offering a wide variety of top-notch drinks and food.
---
4. Go Get Em Tiger
Go Get Em Tiger is a coffee company that is proud of its LA roots, enjoying a relatively large fanbase that swears by their espresso and coffee drinks. Their menu has a wide variety of food to choose from, of course having waffles on the menu. They also have free WiFi, so it's a great place to stop and rest for a while.
---
5. Alchemist Coffee Project
Sleek, chic design and mood lighting set the atmosphere at the Alchemist Coffee Project cafes. Enjoy premium coffee and espresso bar drinks, plus a bite to eat from their food menu. They have vegan and vegetarian options, so this is a great place if you're on a plant-based diet.
---
6. Endorffeine
Endorffeine is known for its palm-sugar whiskey lattes and dessert events, offering customers a minimalist design with an intimate vibe. This coffee shop, which is run by a biologist, is also famous for its vanilla-pandan lattes. If you're in the mood for a latte or cold brew, this is the place to go.
---
7. Nothing But Coffee
Nothing But Coffee is a drinks-only coffee shop located in Koreatown. It's got a bright and uplifting interior and atmosphere, serving a wide variety of espresso, coffee, and tea drinks. If you're looking just for some coffee, this is a great spot to enjoy a cup of coffee with some friends.
---
8. Intelligentsia Coffee Silver Lake Coffeebar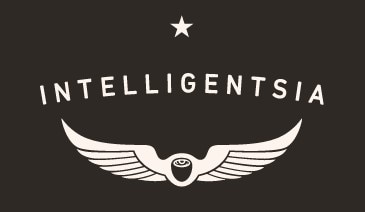 Intelligentsia Coffee Bar is a visual experience with its central barista bar and geometric interior. It has an open, flowing concept for seating, including an outdoor seating area. High-end drinks and great food make this a great location for anyone in Silver Lake.
---
9. Coffee for Sasquatch
Coffee for Sasquatch has a white-noise approach to their coffee shop, giving LA locals and tourists a place to unwind from the city. The urban forest feel and unique premium drinks give the mind a break from the constantly busy ambiance of the city.
---
10. Bru Coffeebar
Bru Coffeebar has great coffee and plenty of seating on both levels, offering free WiFi to their patrons. It's a popular shop that serves single-origin coffee brewed fresh to order, with a busy yet peaceful ambiance. This is a great place to study, work, or enjoy a good book with some great coffee.
SEE ALSO:
---
Featured Image: Toa Heftiba, Unsplash