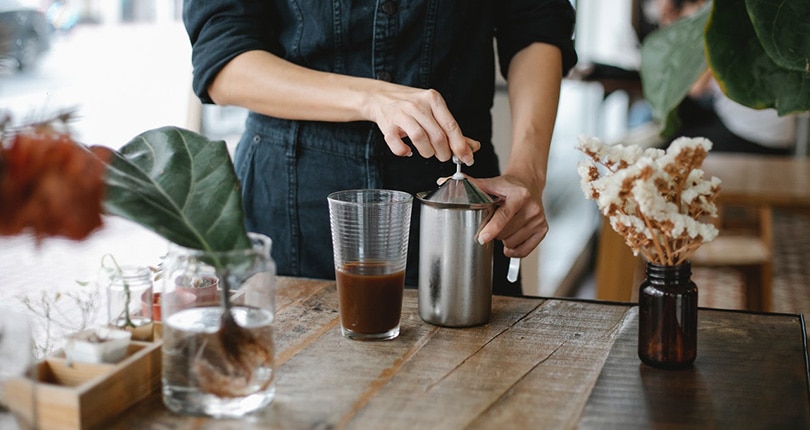 Coffee and the people who love it are pretty much the same no matter where you go. If you're a visitor to Fullerton, California, or if you've recently decided to put down roots in the fair city, there are a few things you want when it comes to your coffee and the coffee shop you're going to frequent.
Those things are good coffee, a great atmosphere, friendly customer service, and possibly treats that make your stomach growl. We've taken the guesswork out of finding your next favorite coffee shop while in Fullerton, getting together what we think are the best coffee shops in Fullerton.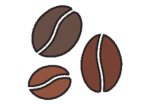 The Top 10 Coffee Shops in Fullerton
1. Dripp Coffee

A favorite among avid coffee drinkers, Dripp Coffee is one of the most charming coffee shops in Fullerton. The floors inside the shop are patterned tile, the walls are made of exposed brick, and there are long wooden workbenches peppered throughout. Between the comfortable Chesterfields sofas and the amenities that every good coffee shop should feature, you'll never tire of visiting this shop.
Just a short stroll from the college and university, you'll find adults and students alike sitting in the courtyard drinking organic espressos and just having a good time.
---
2. MADE Coffee

If you're looking for a cozy, oh-so-cute place to sit back, relax, and enjoy a mug of freshly brewed coffee, then don't neglect to visit MADE coffee when you're in Fullerton. The shop's designs are minimalistic, and the shop is as cozy as it can be. If you're looking for baristas that are laid-back, kind, and willing to answer any question, then this is the coffee shop for you. The atmosphere is cozy, the staff friendly, and the coffee amazing at the MADE Coffee shop.
---
3. Intentional Coffee

1805 W. Orangethorpe Ave.
The Intentional Coffee shop is made for those who want to study, read, write, or just have fun with friends while drinking their favorite coffee beverage in comfort. There are plenty and all kinds of seating, and you should never have a problem finding a charging outlet for your laptop. The Wi-Fi is excellent in this coffee shop, so you can sip on the shop's signature drink or sample a Rose Latte and study at the same time with ease.
---
4. The Night Owl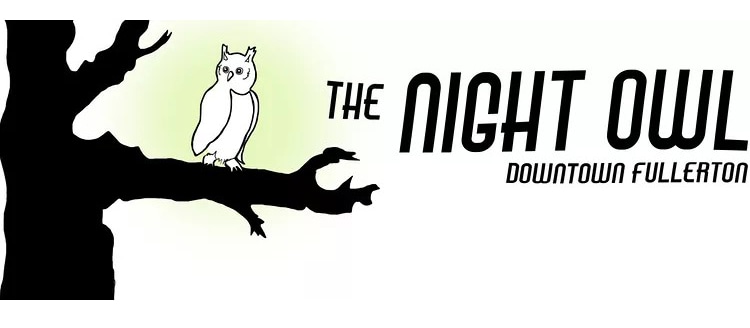 From owl decorations on the outside walls to window coverings made of velvet, The Night Owl lives up to its name. The shop has an old-world feel and the old-world décor to go along with it. The shop is dimly lit to help the night owl coffee drinkers study in peace and quiet. The coffee at The Night Owl is organic, and they feature coffee specials such as The Elvis. If you love moody, dimly lit, and a dark ambiance with your coffee, you're not going to want to miss this.
---
5. Frame Coffee

Frame Coffee opened its doors in the middle of the pandemic in October 2020. Since then, the shop has become a home away from home for coffee enthusiasts, those who can't do without that morning cup of joe, and people who are just looking for a little peace and quiet in the hustle and hurry world we live in today.
The shop features a warm olive-toned atmosphere, sun-dappled, light hardwood floors, and a Korean-inspired decoration theme. The fragrant pastries and mouth-watering coffee is the first thing you smell when you step into this coffee shop. The coffee is responsibly sourced, and you can even find the rare vegan donut here.
---
6. Pilgrims Coffee House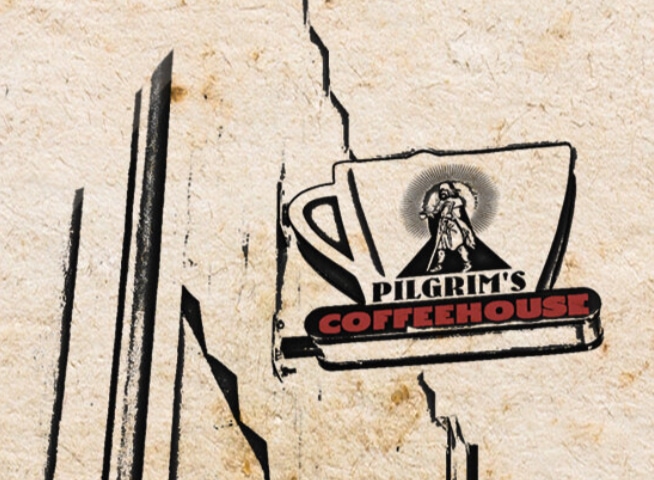 A place to connect, read, drink coffee, and eat food is what you'll find at Pilgrims Coffee House. The shop was founded on those principles, and they've stuck to them, making them extremely popular in Fullerton. The coffee, food, ambiance, and décor are conducive to relaxing and just living in the moment while you sip your favorite blend.
---
7. Coffee Code
Serving delicious coffee to coffee addicts since 2010, Coffee Code has expanded to have more locations to choose from. Not only do they serve delicious coffee, but the shop also has options for loose leaf tea for their customers who don't like coffee.
---
8. Veronese Gallery Café
Students can take a much-needed break from campus life and from studying by heading over to the Veronese Gallery Café. The atmosphere is unique and artistic, making it the happening place for college students and residents of Fullerton alike. The Gallery is in a house, which gives it a cozy feel, especially with the artwork on the walls.
Enjoy the art gallery, then settle in with your favorite brew, dessert, or pastry for a relaxing time.
---
9. Bodhi Leaf Coffee Traders

Featured in the TV show "The Profit," Bodhi Leaf Coffee Traders is a coffee bar that you'll want to visit again and again. Only a few blocks away from campus, the coffee bar is sprinkled with college students and other residents as well, each sipping their delicious mug of coffee and enjoying the rustic décor.
This coffee bar roasts their coffee beans every day and is proud of the farm-to-cup experience they provide their customers.
---
10. Kimmie's Coffee Cup
1605 W. Commonwealth Ave.
Last but certainly not least on our list is Kimmie's Coffee Cup. If you're looking for a simple yet cozy place to sip your favorite brew, then Kimmie's will not disappoint. Not only can you find a great cup of coffee, but you'll also find comfort food at Kimmie's Coffee Cup.

The Bottom Line
These are just a few of the best coffee shops in Fullerton that you'll want to frequent when visiting or relocating to the area. Visit them all, then choose a favorite. So what's your favorite coffee shop in Fullerton?
Looking for more coffee shops?
---
Featured Image Credit: Charlotte May, Pexels