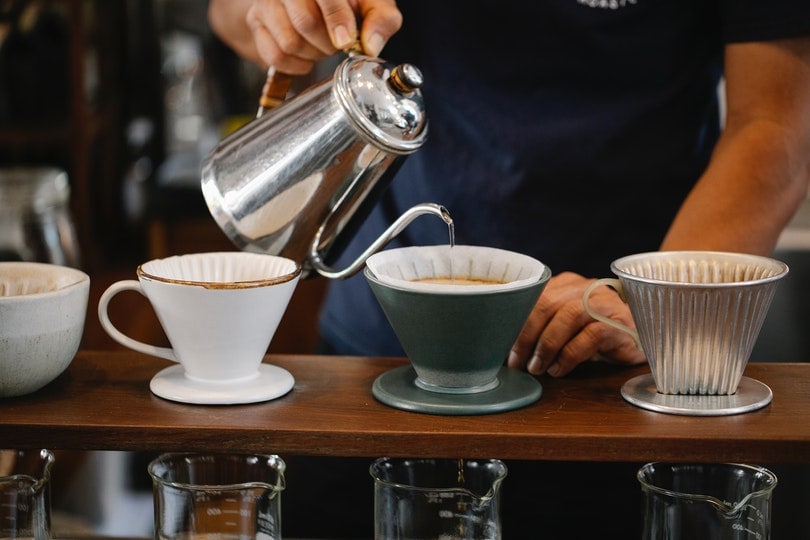 When you're a coffee addict, you usually love anything coffee. Whether it's a cappuccino, a latte, an iced mocha, or a simple, old cup of joe, coffee is the thing you love and crave. Therefore, the coffee shops you frequent should meet two criteria. The coffee must be excellent, and the vibes of the shop should be positive, happy, and make you want to visit again.
If you're in Colorado Springs on a visit or even if you've just relocated to the area, you're probably already scoping out the local coffee shops to determine where the best one is to get your morning coffee fix. Well, look no further. We've gathered five of the best coffee shops in Colorado Springs, a little about them, and put them all in one handy-dandy guide for you to peruse below.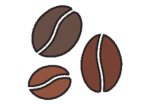 The Top 5 Must Try Coffee Shops in Colorado Springs
1. Fifty Fifty Coffee House

The Fifty Fifty Coffee House is the headquarters for the Switchback Coffee Roasters franchise, so you know already that their service and coffee are going to be more than up to par. They have amazing pour-over coffee, and the other coffee drinks are great as well.
If you're a little peckish, you can count on them to have delicious snacks and simple yet delicious meals. Make sure to try the avocado toast with a sriracha honey drizzle, as well as the tacos and gluten-free breakfast options. The coffee house is bright, warm, and welcoming, and there's nothing like sitting on the shop's outdoor patio, sipping your coffee, and reading a book on a warm spring afternoon.
---
2. The Wild Goose Meeting House
Another favorite for coffee and everything else is The Wild Goose Meeting House. If you're searching for a full-bodied, rich, earthy coffee, then this is the best place to find it. Not only is the coffee amazing, but the grilled sandwiches with gooseberry relish and the giant cinnamon rolls are also a special treat.
The front of the shop is open and airy while giving off a warm and cozy vibe. The books lining the walls are a major plus, and the live music on the weekends just adds to the ambiance.
---
3. STIR Coffee and Cocktails
If you're looking for more than a mug of coffee, STIR Coffee and Cocktails is the place you want to be. If the perfect combination of food and drink to you is coffee and homemade pie, then you're in the right place because the Stir has them both. It's located in an old garage that's been revamped and has a very pleasant atmosphere. The live music and art displays on occasion make it the place to be as well.
---
4.  Story Coffee Co.
The Story Coffee Co. is the perfect place to curl up with a mug of coffee and get a little work done. With high-top tables and a small patio, it's the ideal place to be on a summer's morning. The lattes are to die for, and they change out their beans on a regular basis, so there's always a new roast to try. The pumpkin bread and scones are good, but other food choices are limited.
---
5. Jive's Coffee Lounge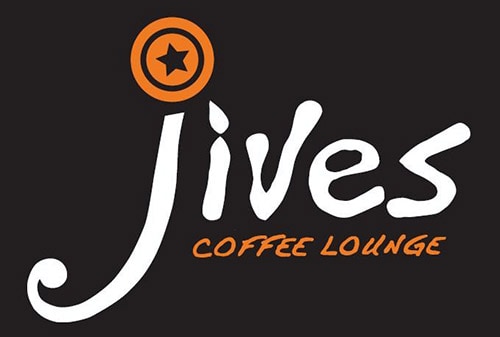 Jive's Coffee Lounge comes in last on our list, last but certainly not least. The cappuccinos are the perfect balance between nutty and sweet. The list of smoothies is extensive, and they have a few different types of spiced coffee drinks as well.
The perfect place to get some work done, or even to curl up and read a book while you sip your cappuccino, this coffee lounge delivers. The lounge features a spacious interior that still feels cozy and warm. There's not much of a food selection, only small snacks, but the coffee and the ambiance make up for that in spades.

The Bottom Line
If you're in Colorado Springs on business or have recently moved to the area, don't fear, there are plenty of coffee shops and coffee options out there to feed any coffee addict's addiction. Try all of them, then let us know what's your favorite of the bunch.
---
Featured Image Credit: Michael Burrows, Pexels