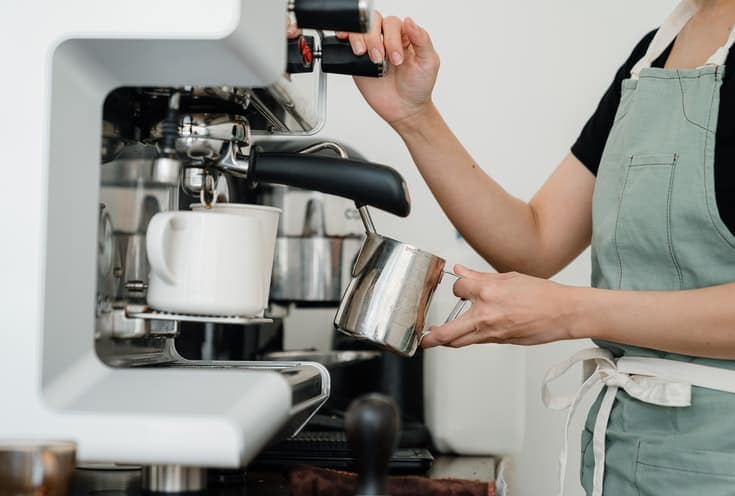 In a place like Raleigh, you get the best of both worlds: the friendly feel of a small southern town combined with the variety and liveliness of a big city. Whether you're aresident searching for a new haunt or a tourist needing a boost to power your sightseeing, Raleigh has something for everyone—especially coffee lovers!
Raleigh's coffee scene is as diverse as the rest of the city. You'll have no shortage of choices when you're looking for a certain vibe to go with your coffee.
We've scoured the city top to bottom to find the best spots, no matter what you're in the market for. Espresso snob? We've got you covered. Digital nomad looking for a workspace? You've got options. Do you have a big group that needs an even bigger menu? No worries.
Our list will take you on a tour of the finest coffee Raleigh has to offer. Sit back and let us find the perfect match for you!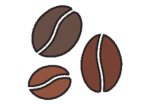 The 10 Best Coffee Shops in Raleigh, North Carolina
1. The Optimist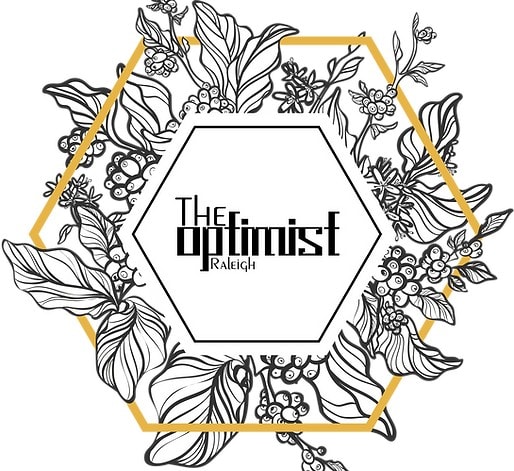 1000 Brookside Dr. STE 109
As its name suggests, The Optimist is a pleasant joint that serves both coffee and a full menu of breakfast and lunch "We are optimists, after all," their website quips.
Themenu offers everything you'd expect from a reliable coffee shop. You can stick with your usual cold brew or, if you're feeling optimistic (and brave), try one of their more unique concoctions, such as the "Bring It On," which is a combination of Cheerwine, vanilla, and espresso.
Its sense of humor is obvious in the names of the options on the menu. Try the "Hamazon Prime," for a ham sandwich on sourdough "The McOptimist," is its take on the McGriddle.
---
2. Sir Walter Coffee
Sir Walter Coffee gets its name from the city's namesake, With an additional location in Holly Springs, Sir Walter Coffee serves the area with panache and creativity.
The coffee menu is extensive, from lovingly crafted signatures such as the Espresso Old Fashioned, made with orange bitters and simple syrup, to their own Nitro cold brew. Tea lovers will find a home here too, as will customers looking for a non-traditional option such as kombucha or charcoal lemonade. If you can dream it, Sir Walter serves it!
It has an array of food offerings, including waffle and bagel bars, but what makes Sir Walter stand out is their nighttime menu. In the evenings, they transform from a coffee shop into a bar.
One standout from the mixed drink menu is the Tiramisu Latte. It's a hazelnut-almond latte served hot or cold with Frangelico and Oak City Amaretto.
---
3. 42 & Lawrence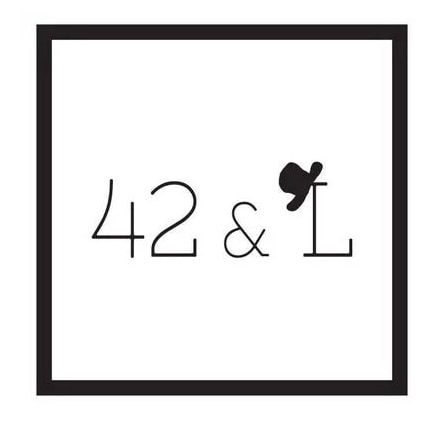 If you're eco-conscious, 42 & Lawrence might be your go-to cup of joe. TIt's highly focused on sustainability and keeping its footprint small. Located right across from Moore Square, 42 & Lawrence is committed to serving up excellent coffee and providing a well-rounded café experience.
42 & Lawrence has a menu of reliable favorites with a few seasonal options and specialties thrown in. TheBlue Matcha Latte is a thing of beauty, and in autumn, theHeadless Horseman, a dirty chai with pumpkin, is not to be missed.
---
4. Heirloom
One of the more eclectic entries on this list, Heirloom Brew Shop, is a cross between a coffee shop and an East Asian restaurant. It serves food from Laos, Taiwan, and Japan. Its sunny dining room is picture-perfect. It's ideal for tourists who want to document their Raleigh trip through photos or social media.
It has options for vegetarians and omnivores alike, including Taiwanese Fried Chicken and Mapo Tofu. Make sure to finish with an order of the mochi donuts with rotating seasonal flavors such as chocolate with candied ginger (they're vegan, too!).
Or, if you're just stopping in for a sip, choose from a diverse lineup of coffees, teas, or even sake. Heirloom has something for everyone if you have a group who can't decide on one thing—they even serve up local draft beers and cocktails. You won't want to miss this unique coffee house!
---
5. Sola
Sola is another one of Raleigh's all-day cafes that's sure to be a crowd-pleaser. Its toast bar is absolutely mouth-watering and has toppings like blueberry and goat cheese. For our gluten-free friends, it has quite a few items, including scones and coffee cake, though it's important to note that they are not a certified gluten-free kitchen.
Sola proudly serves Counter Culture Coffeebased out of Durham, and its unique drinks include "The Bob Ross," which is a lavender lemonade with espresso poured on top. It also has a number of juices to offer for wellness junkies.
If you're looking to use Sola as a place to get some work done, it offers Wi-Fi all day Monday through Thursday, but Friday afternoon and all of Saturday are no Wi-Fi zones. It's closed on Sundays as well.
---
6. Brew Coffee Shop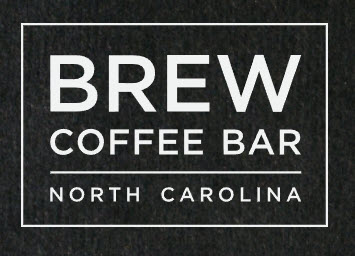 The name says it all: Brew is focused on coffee. While it offers a limited selection of bakery items, tit's truly all about the brew. The menu is no-fuss, which matches the clean, minimalist space. If you're looking for a place where you know exactly what you're getting, then look no further!
The menu ranges from a solid cup of drip coffee to a classic mocha. And for those who like a little extra flavor, never fear—the syrups include vanilla, cinnamon, and even rose.
If you're feeling a little more adventurous, you could always try the Black & Coke which is a 10 oz Coca-Cola with vanilla syrup and espresso. And for those who can't get enough of cold brew, you're in luck. Brew sells it in half-gallons to take home, along with iced latte and chai batches.
---
7. Morning Times
If you're looking for a vibe, Morning Times has that in spades. This boho-chic café boasts an upstairs dining space with exposed brick walls that also doubles as an art gallery. It's a great place to work or catch up with friends.
The coffee menu is short and sweet, with beloved standards and plenty of house-made syrup flavors to keep it interesting. Maple-cinnamon syrup is a particular highlight.
You can't go wrong with the food menu, either. Breakfast has a southern flair, with chicken biscuits and a grit bowl for those interested in some down-home charm. But don't worry vegetarians, Morning Times has you covered too—mock chicken is available to swap out for any meat!
---
8. Jubala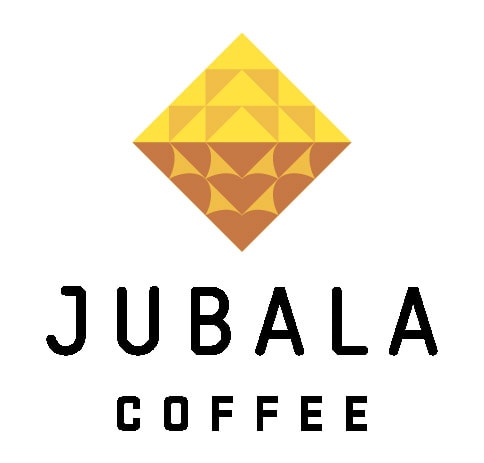 Jubala serves coffee with a hefty splash of community focus. Inspired by his experience in Africa, the owner, Andrew, decided to set out on a venture that would enrich his community with compassion and an experience that celebrates the sweetness of everyday life.
Andrew and Jubala are committed to cultivating connections both within Raleigh and the surrounding area, including their relationships with their farmers, roasters, baristas, and, of course, the customers. The result comes through in their coffee. Putting people first means making them a great latte!
You'll come for the java, but you'll stay for the food. The sweet biscuits are positively sinful, and you'll love the tomato jam sandwich.
---
9. Lucky Tree
3801 Hillsborough Street Suite 137
If you're on the hunt for a slightly different experience, Lucky Tree might be the shop for you. Founded by twin sisters in 2015, it's designed to give you the sensation of being in a modern treehouse Its location right across from the JC Raulston Arboretum is highly appropriate.
Lucky Tree not only serves coffee and baked goods but acts as a local marketplace as well. Local artists and craftsmen can sell their handmade items here, so this can be a great option if you like to indulge in a little retail therapy while you sip your cappuccino. If you want to try something new, order their Honeysuckle Latte. It's matcha sweetened with vanilla and honey.
The store is also a community hub that hosts regular events like open mic nights, along with First Friday celebrations that feature visual artists, live music, and activities. Lucky Tree is a special stop for locals and visitors alike!
---
10. Lucettegrace
Lucettegrace is more than a coffeeshop—it's a patisserie. It's known for fresh pastries and rainbow of macarons and named for the owner's two daughters, Lucette and Grace. The owner is a dedicated pastry chef committed to creating a contemporary patisserie experience that's accented with French heritage.
Plan to get more than a café au lait if you come here because you won't want to miss the delicacies they serve fresh every day. Croissants, baguettes, and eclairs are all at home here, and you'll have more choices than you know what to do with.
Macarons are a staple of this sweet little shop. The flavors change frequently, but past offerings include French Toast, Violet, and Ukrainian Sweet Cream. Don't worry, you can walk out with a box or a tower of colorful cookies if you want to! (And believe us, you will want to.)

Conclusion
Whether you're a longtime native of Raleigh, a newcomer, or a tourist, you're sure to find a coffee shop that meets your caffeine needs. Raleigh's coffee scene is packed with delicious options—each with their own mission, focus, and atmosphere.
This list is only a small sample of the best that the City of Oaks has to offer, which is good news for the wayfaring coffee lover. Get out there and experience your new favorite spot!
Looking for more coffee shops?
---
Featured Image Credit: Ketut Subiyanto, Pexels