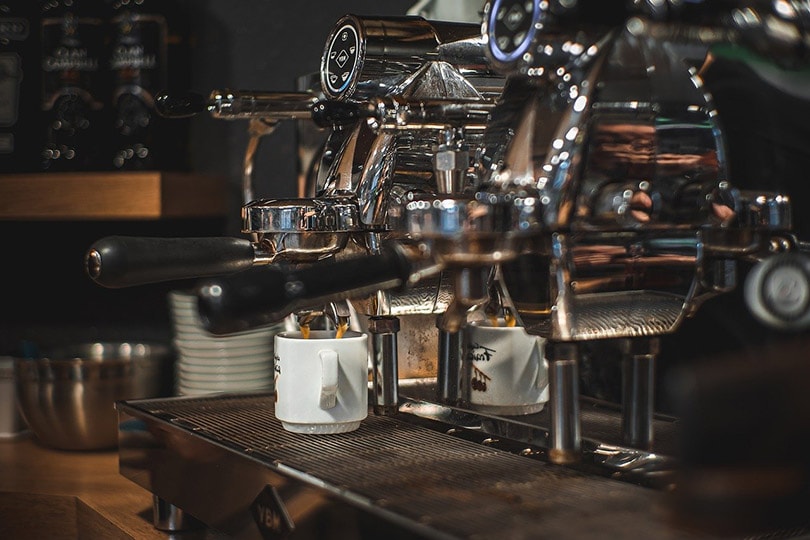 Columbus is the state capital of Ohio, and almost 1 million people live there, so you know that there's a good chance that you will be able to find great coffee. However, with so many coffee shops, it can be difficult to sort through them all. If you want to taste the best coffee that the Arch City has to offer, keep reading as we list several of the highest-rated shops.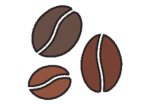 The 12 Best Coffee Shops in Columbus, Ohio:
1.

Third Way Café
3058 W. Broad St. Columbus, OH 43204
Third Way Café is a favorite among visitors on the east side of Columbus, Ohio. Its mission is to bring people together with varying opinions to help them be more open-minded. It has a large drink menu that includes several different coffees and teas, including chai tea and London Fog.
---
2.

Fox in the Snow Cafe
1031 N. Fourth Street, Columbus, OH 43201
The Fox in the Snow Cafe is one of Columbus's more popular coffee shops. It has great-tasting coffee and old-world-style baked goods like scones, pies, and baguettes. Its website even offers several recipes that you can try at home.
---
3.

Pistacia Vera
541 South 3rd Street, Columbus, OH 43215
Pistacia Vera is a popular coffee shop, and it's easy to see why. It has a friendly staff, great-tasting coffee, and a huge menu of sandwiches, pastries, cookies, and desserts that are sure to make you a regular customer. The only downside is that this shop is usually only open until about 3 p.m., so you have to get there early.
---
4.

One Line Coffee — Short North
745 North High Street, Columbus, OH 43215
One Line Coffee has several locations in America, but the North Short is the one to visit when you are in Columbus, Ohio. It has several brands of coffee to choose from, and it does all of its roastings right on the premises, so you can order your beans and have them a short time later.
---
5.

Brioso Coffee
53 N High St, Columbus, OH 43215
Brioso Coffee is a cozy café in the Uptown District of Columbus, Ohio. It offers several special coffees to brew at home, and you can even purchase an instant coffee.
---
6.

Coffee Connections
4004 Main St, Hilliard, OH 43026
Coffee Connections in the Hilliard section of Columbus is a fantastic place to get great-tasting coffee. You can order freshly roasted beans or already prepared coffee in person or using the app, and you can also sign up for reward points for large discounts on your favorite beverage.
---
7.

Kolache Republic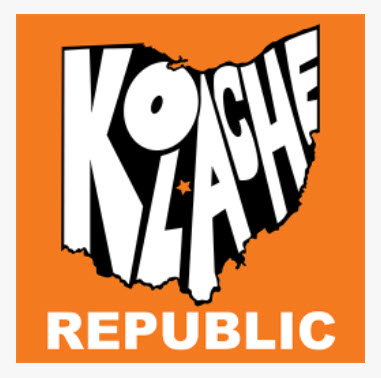 702 S. High Street, Columbus, OH 43206
Kolache Republic is a coffee shop in the German Village part of town, and it's only open a few hours a day, so you are better off putting in a pre-order if you want to try some of this fantastic coffee. As you can tell from the name, it's also well known for its tasty Kolache, a type of pastry filled with fruit, nuts, sweet cheese, or meat.
---
8.

Boston Stofer Coffee Co.

771 Neil Ave, Columbus, OH 43215
The Boston Stofer Coffee Company is in the Harrison West section of town, and any of the locals will tell you that it's the place to visit if you are looking for a great cup of coffee. You can subscribe to its café newsletter and get discounts on several freshly roasted varieties. It also has programs to help you learn how to roast coffee and teach children about how the coffee gets from the farm to the cup.
---
9.

Emmett's Café
744 S High St, Columbus, OH 43206
Emmett's Café is a cozy neighborhood café that makes great coffee and provides a relaxing environment with plenty of space to enjoy it. It also has a carryout service. You can get great-tasting food to go with your coffee, like breakfast burritos or avocado toast.
---
10.

Global Gallery
3535 N. High Street, Columbus, OH 43214
Global Gallery is a coffee shop in the Northmoor section of Columbus, and many people like it for its rustic look that accompanies its great coffee. It has a large menu of coffee and tea and hosts several events throughout the year, helping to bring people together.
---
11.

Stauf's Coffee
1277 Grandview Ave, Columbus, OH 43212
Stauf's Coffee is a wonderful coffee shop that offers local delivery to the residents of Columbus, so you can enjoy its amazing coffee at home. It has several small-batch options that you won't find anywhere else. It also roasts its coffee right on the premises for the best possible flavor.
---
12.

Basic Biscuits, Kindness, and Coffee
1160 Goodale Boulevard, Columbus, OH 43212
Basic Biscuits, Kindness, and Coffee is a southern-inspired café that serves biscuits, sausage and gravy, baked French toast, and much more along with its great-tasting coffee. It also serves several alcoholic drinks if you are looking for special something at the end of the day.

Columbus Coffee: Summary
While there are plenty of coffee shops in Columbus, Ohio, you will do yourself a favor by starting with the ones listed here, especially the Third Way Café and the Fox in the Snow, our top two choices. Each shop on this list has great-tasting coffee. Many roast their coffee right on the premises and offer a large selection of pastries and other menu items to accompany it.
Looking for more coffee shops?
---
Featured Image Credit: decrand, Pixabay