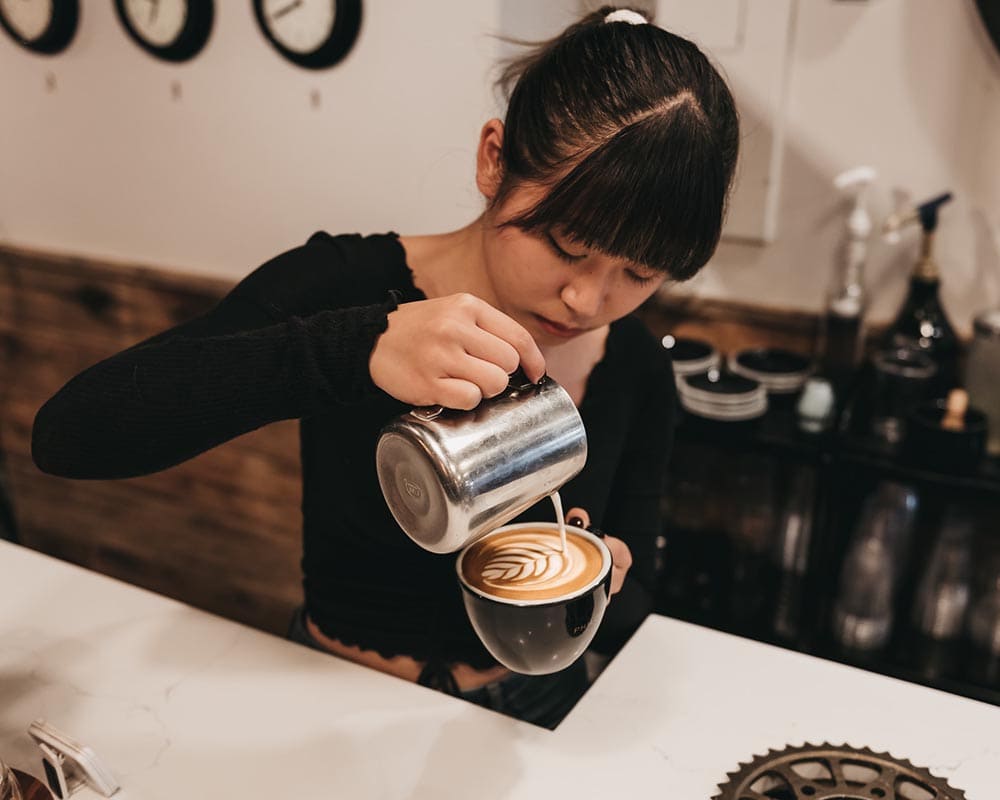 Traveling can be so much fun, and there are many great places to visit, like Toledo, Ohio, a major port in the Midwest with plenty to do and see. When you're visiting the area, it can be helpful to know where all the best coffee shops are ahead of time, so you don't need to waste valuable time looking. This will also help you start each day with a great cup of coffee. So, if you are planning to visit The Glass City, keep reading as we provide you with a list of the best shops to try while in town.

Top 10 Coffee Shops in Toledo:
1. Brew Coffee Bar
1440 Secor Rd, Toledo, OH 43607
The Brew Coffee Bar serves great-tasting locally roasted and ethically sourced coffee, which is sure to have you telling others about its amazing flavor. You can also choose from a large selection of made-from-scratch pastries from several local shops in Toledo. There's a large open area to sit down and converse with your friends. It's open every day from morning till night.
---
2. Sip Coffee
3160 Markway Rd, Toledo, OH 43606
Sip Coffee is a café that puts the community first. It reuses and recycles all products, and all extra food and baked goods go to local shelters and food banks at the end of each day. Local providers roast the beans, and you can enjoy live music arts and more while visiting. It can also cater for your event, and it takes reservations.
---
3. Rustbelt Coffee
119 N Ontario St, Toledo, OH 43604
Rust Belt Coffee is a small café that aims to appreciate the people who live in the area, so there is a great deal of history and many artifacts to look at while you're enjoying your great-tasting coffee. It offers customers several different flavors, including Workshop, a smooth sweet coffee, or Smokestack, a dark roast. You can also get cold-brew coffee, espresso, tea, and hot chocolate.
---
4. Grindhrs Coffee and Community
625 Adams St, Toledo, OH 43604
Grindhrs has a large menu with many great-tasting beverages, including some of the best coffee that you will find in the city. Its locally roasted coffee comes in many flavors, and the environment is spacious, with plenty of room to sit around with your friends. It's also a great place to relax and listen to live entertainment.
---
5. Maddie & Bella Coffee Roasters
44 S St Clair St, Toledo, OH 43604
Maddie and Bella started as a hobby roaster, roasting only a few beans at a time. As word of the great flavor spread, it began to grow steadily, and today, it's one of the most popular places to stop in the city when you need a great-tasting cup of coffee. There's a large menu of drinks, including seasonal beverages, and you can even order online if you are trying to avoid the crowds.
---
6. The Onyx Cafe
27 Broadway St, Toledo, OH 43604
The Onyx Café uses only organic fair-trade coffee and tea. It also works with local suppliers and bakeries to provide customers with a fresh taste of home. It has a large seating area that includes free Wi-Fi, and in the summer, you can enjoy your beverage on the patio.
---
7. Plate One Coffee
420 Madison Ave, Toledo, OH 43604
The Plate One Coffee shop in Toledo is a fantastic place to enjoy local music and story time while enjoying great coffee. It has plenty of incentives to get customers in the door, like free coffee to the first 100 visitors, as well as drip coffee, iced coffee, espressos, cappuccinos, and lattes to try out.
---
8. Plate 21 Coffee
3664 Rugby Dr, Toledo, OH 43614
Plate 21 is a great coffee shop that you should try when visiting the city. It serves locally roasted coffee and many varieties of tea lattes, all of which taste great. The food menu is also quite nice, and you can get several appetizers along with your beverage. You can even order online if you want to beat the crowd.
---
9. Holey Toledough
3812 W Alexis Rd, Toledo, OH 43623
Holey Toledough is the place to visit when you desire great-tasting pastries and desserts. The people living in the area voted it as having the best donuts in the city. You will find several unique flavors that you can't find elsewhere, and everything is baked fresh. While the desserts may be the main draw at this location, you'll be amazed at how good the coffee is too.
---
10. Chicago Post Café
5658 W Central Ave, Toledo, OH 43615
Chicago Post Café is a little shop that puts you right in the city of Chicago. The food is served on placemats that look like pages from the newspaper, and all the food items are things that you would find in Chicago, like chili cheese dogs and other famous items. You'll also enjoy the rich Chicago-style coffee on offer.

Summary
Toledo, Ohio, is a populous midwestern city with plenty of shops that will make any coffee lover happy. There is a strong focus on community, so many of the ingredients are sourced locally. Beans are roasted nearby, and proceeds go directly to the city's people. Brew Coffee Bar is a favorite, as is Sip Coffee. If you've been in Toledo for a while and are looking for something different, we highly recommend the Chicago Post Café, which will provide you with great-tasting food and coffee along with a short vacation.
---
Featured Image Credit: Brent Gorwin, Unsplash