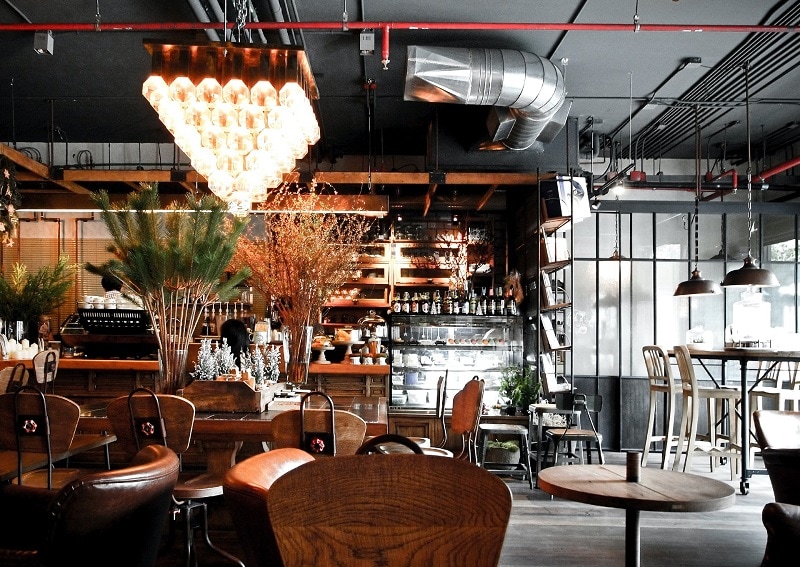 There are a lot of people in New York City, to put it mildly. A city of nearly 10 million people with countless more commuting daily needs an equally staggering number of restaurants, snack spots, and yes, coffee shops. There are so many great coffee hideouts in New York that we think the reason it's the city that never sleeps is simply due to how much coffee New Yorkers drink. With numerous great shops to choose from in the Big Apple, we think it makes more sense to break down our favorites by neighborhood.
In this article, we will share our 10 favorite places to grab a cup in Chelsea. If you're a resident of the West Side neighborhood looking to branch out or just have a hankering for some java while visiting the art galleries and Chelsea Market, this guide is here to help you find the best coffee Chelsea has to offer.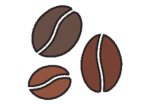 The 10 Best Coffee Shops in Chelsea:
1. Café Grumpy
Kicking things off, we have Café Grumpy. Originally a Brooklyn-based company, Café Grumpy has expanded with several locations around New York, including this one in Chelsea. The atmosphere is comfortable and homey in the best possible way, and there is plenty of seating. We especially liked the outdoor patio area. It's a great place to relax and get away from the hustle and bustle of the city.
The coffee is the primary draw at Café Grumpy. They serve a rotating menu of single-origins and blends, and we've yet to have one that wasn't excellent. The light bites and pastries are nothing to write home about, but they get the job done. If you want some of the best coffee anywhere in New York, head over to Chelsea and stop by Café Grumpy at 224 West 20th Street.
---
2. Intelligentsia Coffee Highline Coffeebar
Intelligentsia is hardly exclusive to Chelsea, but it makes the list because of the coffee's quality combined with the incredible location. Let's start with the coffee. If you're familiar with Intelligentsia coffee, you know what to expect, but if you're not, we'll break it down for you. Intelligentsia sources and roasts world-class specialty coffee that can go toe to toe with any specialty roaster. Their coffee is seriously good, and the only drawback is the price.
There are many places you can buy Intelligentsia coffee, but few are as impressive as the Highline Coffeebar. The outdoor seating area is breathtakingly beautiful, with copious greenery creating a coffee oasis in the middle of the concrete jungle. From the local artwork to the string lights at night, Highline Coffeebar is the total cozy package. You can experience the coffee and sights for yourself at High Line Hotel 180 10th Ave at W 20th street.
---
3. Seven Grams Caffe
Many coffee shops have excellent coffee, some have delicious food, but only a select few have both. Seven Grams Caffe is a rare breed of coffee shop that makes top-notch coffee alongside mouthwatering treats. If you have a sweet tooth—and no willpower—we don't recommend coming here because you won't be able to resist the downright decadent chocolate chip cookies and other baked goods.
Seven Grams Caffe roasts their own coffee and bakes their own cookies and brownies for a truly 100% New York experience. It's impressive how good they are at both, we could gush for hours over their espresso drinks and cookies, but we think you probably get the point. The only downside is the price. Seven Grams is an expensive coffee shop, even by New York standards, and the prices are the only thing keeping this out of our number one spot. Still, we recommend checking them out at 275 7th Ave. We promise it will be an unforgettable experience.
---
4. Terremoto Coffee
Terremoto Coffee is a small, traditionally decorated coffee shop on the West Side of Manhattan. Their coffee is excellent, high-quality specialty coffee that comes with an equally high price. However, if you like pour-over coffee, it's worth the elevated cost because the baristas at Terremoto are skilled and make excellent pour-overs. They serve a variety of single-origins that change occasionally, so you'll just have to keep coming back to try the latest.
The coffee is on the lighter side, which isn't a bad thing, but if you prefer bold, in-your-face dark roasts, you might find the coffee at Terremoto lacking. However, if you enjoy light, complex, nuanced espresso and coffee, Terremoto is the place for you. You can pay them a visit at 328 W 15th St.
---
5. Variety Coffee Roasters
Variety Coffee Roasters has something that is difficult to find elsewhere in Chelsea: space. The seating area is spacious with high ceilings that give the shop a welcoming vibe that feels like a breath of fresh air after riding crowded subways all day. You won't have to worry about snagging a seat here, making it a great place to park for a few hours with some work and delicious coffee.
Specialty roasters like Variety often charge exorbitant prices for their handcrafted masterpieces, but the prices here are surprisingly low and competitive. The best part is, despite the lower price, the coffee is out of this world. They have a modest selection of blends and single origins to choose from as well as a small selection of baked goods. Check them out at 261 7th Ave.
---
6. Bean & Bean Chelsea
There's something about the name Bean & Bean that makes us smile. Luckily, the coffee at Bean & Bean also makes us smile. They make some of the best espresso we've had anywhere in the city, and their baked goods and pastries are nothing to sneeze at either.
The interior of Bean & Bean is bright and cheery, with plenty of seating and easily accessible outlets for charging your laptop or phone. We've never had a problem finding a seat here, and it's a go-to place for getting work done, thanks to the wide availability of seats and charging stations. You can find them at 318 8th Ave.
---
7. Yanni's Coffee
Yanni's Coffee is a small, no-nonsense coffee shop that serves up delicious coffee and espresso. The menu at Yanni's is limited but don't let that fool you. Everything they serve is expertly crafted and delicious, from the Americano and cappuccino to the matcha tea and cookies.
Although the premises and menu are both small, Yanni's knows what they're about and sticks to doing those things well. It is quite small, so it's probably best to expect to pick up your coffee to go, especially during busier times. If you want to check out a cozy Chelsea coffee spot, head over to 96 7th Ave to Yanni's.
---
8. Blue Bottle Coffee
Like Intelligentsia at number two, Bluebottle isn't exactly a local New York café. Nowadays, Bluebottle coffee is available not only in New York but also in Boston, Los Angeles, Tokyo, and about a dozen other locations worldwide. Just because they aren't a small, hometown café doesn't mean they don't serve up some great coffee.
If you've been to any Bluebottle before you get the same experience at their Chelsea location: great coffee, decent seating area, and an all-around enjoyable experience. If you like light roasts, Bluebottle will be right up your alley because they tend to roast on the lighter side, making excellent coffee for espresso and pour-over. You can visit them in Chelsea at 450 W 15th St.
---
9. St Kilda Coffee
The penultimate shop on our list is St Kilda Coffee, a small Australian roaster featuring single-origin coffee. They specialize in filter coffee and espresso and have a seasonally rotating menu of beans to choose from. We really like St Kilda coffee but it's also a great place to grab a quick breakfast before work. Their menu isn't extensive but doesn't have the typical pastries and some breakfast staples, including gluten-free and vegan choices. St Kilda Coffee is not a large shop so you might struggle to find seating even away from the usual busy hours. If you can snag a seat, you'll be able to enjoy your delicious Americano or pour-over in a cozy, unassuming atmosphere. They're definitely worth your time, so swing by 213 8th Ave when you get the chance.
---
10. Joe Coffee Company
Last but not least, we have a great place to grab a cup of joe: Joe Coffee Company. Sorry, we couldn't resist. In all seriousness, Joe Coffee Company is a friendly, welcoming coffee shop that serves excellent specialty coffee. The staff and baristas are a pleasure to talk to and happy to chat when they're not busy.
There is plenty of seating, so you should be able to hang out for a while whenever the fancy strikes. The aesthetics and decor stood out to us as being unique but understated, giving it the feeling of sipping a hot cup of joe in a close friend's house. If you want to try their coffee and maybe grab a muffin to go with it, you can find them at 405 23rd St.
Looking for more coffee shops?
---
Featured Image: bckfwd, Unsplash