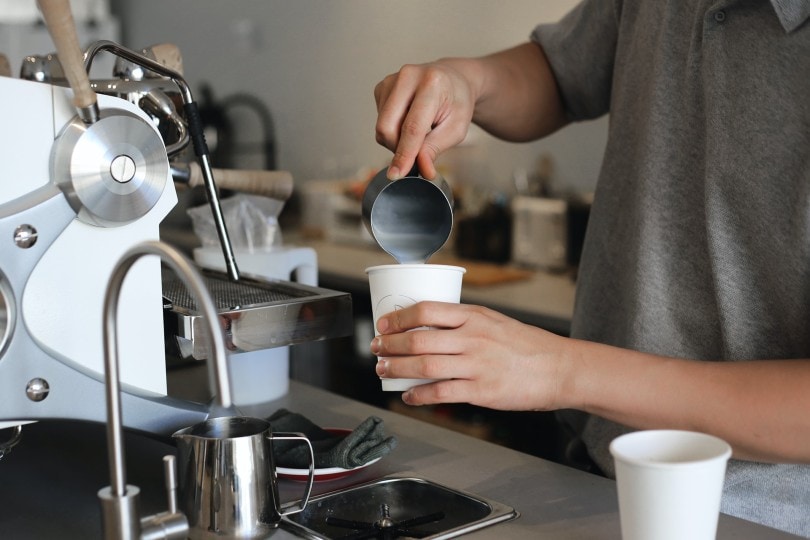 Tulsa has been referred to as one of our country's best-kept secrets. It is a thriving cosmopolitan atmosphere where the city collides with that warm, southern hospitality. Known for its appreciation of the arts and exceptional dining, Tulsa also has arguably one of the best coffee scenes around.
Whether you are just passing through or are a native Tulsan, this city certainly has some top-of-the-line coffee shops you need to check out. We know it's not just about the coffee, it's about the environment, too. So, coffee lovers and café enthusiasts unite, here are some of the best coffee shops T-Town has to offer.

The 11 Best Coffee Shops in Tulsa
1. Topeca Coffee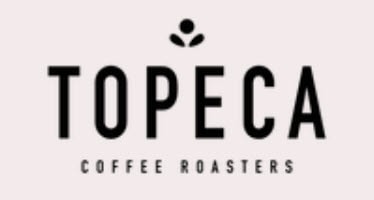 Locations
Hours
Hyatt

100 E 2nd Street Tulsa, OK 74103

Monday – Friday, 6:30 am to 6:00 pm

Saturday – Sunday, 6:30 am to 4:00 pm

Philcade

507 S Boston Ave, Tulsa, OK 74103

Monday – Friday, 7:00 am to 6:00 pm

Saturday, 8:00 am to 7:00 pm

Sunday, 8:00 am to 1:30 pm

Vast Bank

110 N Elgin Ave, Suite 500 Tulsa, OK 74120

Monday – Saturday, 7:30 am to 6:00 pm

Sunday, 9:00 am to 2:00 pm
Topeca specializes in its own seed-to-cup coffee that is grown and hand-picked on the owner's farm in El Salvador. After opening their first café, they became one of the first "farm-to-café" companies in the world. Topeca has only two roasting operations, one on the farm in El Salvador and the other right here in Tulsa. Coffee has been a tradition in this family since 1850 and over the years, Topeca Coffee Roasters has grown into an internationally known, award-winning brand that puts focus on fully traceable coffees.
The love for this extremely successful local company is shown throughout the city, as you'll find Topeca coffee is served in many of Tulsa's local restaurants and other coffee shops. If you want to stop by for some Topeca, there are three locations within the downtown area.
---
2. Hodges Bend
Location
Hours
823 3rd Street in the East Village Tulsa, OK 74120
Monday – Tuesday, 8:00 am to 1:00 am

Wednesday-Saturday, 8:00 am to 2:00 am

Sunday, 10:00 am to 3:00 pm
Hodges Bend is located on 3rd Street in downtown Tulsa and is a place where coffee, wine, and cocktails all meet. Does it get any better than that? Well, yes, they also have a delicious assortment of food that is well-suited for any time of day. They only serve locally sourced, locally roasted coffee and brew using a variety of slow bar methods.
This 1940's brick-walled café feel not only makes for a unique and comfortable environment, but you can also expect outstanding service from the baristas, sommeliers, and bartenders. Open from the early morning hours until late at night, Hodge's Bend not just makes the top of the list for the coffee scene, but for the bar scene as well.
---
3. Cura Café
| | |
| --- | --- |
| Location | Hours |
| 502 E 3rd St, Tulsa, OK 74120 | Tuesday – Sunday, 8:00 am to 8:00 pm |
You'll find Cura Café in the iconic Boxyard located on the corner of 3rd and South Frankfort in downtown. Cura is a non-profit coffee company that gives 100 percent of its proceeds to humanitarian missions around the world. Cura Café exists as a way for coffee to connect different people and cultures around the world.
Not only can you enjoy some delicious, fully traceable coffee at this clean and welcoming café, but you can learn more about their mission and how they are helping others from many different areas. Cura has one other location in Punta De Mita, Mexico inside the Onda Surf Hotel.
---
4. Noridaggio's Coffee
Location
Hours
8156 S. Lewis Ave. Suite C Tulsa, OK 74137
Monday – Friday, 6:30 am to 6:30 pm

Saturday, 8:00 am to 6:30 pm

Sunday, 11:00 am to 6:30 pm
Located in South Tulsa on the corner of 81st and South Lewis near the Oral Roberts University campus, Nordaggios offers a friendly, comfortable environment with delicious coffee and great music. It is no wonder it appeals so much to the local students.
Established in 1998, Nordaggio's coffee is used in many other local coffee shops and is a beloved favorite. They use their own handcrafted beans that are roasted in-house. You can drop by and grab a bag if you are on the go, or you can kick back and relax by the fireplace and hook up to the WiFi.
---
5. Coffee House on Cherry Street

Location
Hours
1502 East 15th Street, Tulsa, Oklahoma 74120
Sunday, 7:00 am to 9:00 pm

Monday – Wednesday, 6:30 am to 9:00 pm

Thursday – Saturday, 6:30 am to 10:00 pm
Any coffee lover visiting Cherry Street needs to visit the Coffee House on Cherry Street. Whether you're on the go, want to have a seat, or even stop by to get some work done, you can't go wrong with what's on the menu. This coffee shop brews Nordaggio's coffee and espresso and also offers a variety of milk and milk alternatives to perfect your go-to drink.
In addition to coffee, there are also plenty of non-coffee drinks and delicious baked goods on the menu. They offer breakfast, lunch, and some of the best baked goods you'll find in the city including cakes, pies, cookies, cheesecakes, and pastries. In addition to coffee, you certainly won't regret trying out their chocolate espresso crème pie.
---
6. Foolish Things Coffee Company
| | |
| --- | --- |
| Location | Hours |
| 1001 S Main St Tulsa, OK 74119 | Monday – Saturday, 8:00 am to  3:00 pm |
Foolish Things Coffee Company is a well-lit multi-roaster coffee shop on the famous Route 66 in Downtown Tulsa.  They use pour-over, espresso, and Chemex brewing methods and make all of their syrups in-house to add some extra flavor to your order.
The staff is known for being knowledgeable, friendly, and super helpful. In addition to having great quality coffee, they also offer a wonderful selection of tasty breakfast options. This hip, modern environment has a variety of seating options, making it a great place to gather with friends or get your work done.
---
7. Gypsy Coffee House
Location
Hours
303 M.L.K. Jr Blvd, Tulsa, OK 74103
Sunday – Thursday, 8:00 am to 11:00 pm

Friday – Saturday, 8:00 am to 12:00 am
The Gypsy Coffee House offers up some great coffee and encourages the arts by offering live events such as music, comedy, poetry reading, and more. They serve the locally roasted Nordaggios espresso and offer up a variety of freshly roasted coffee that changes each week.
In addition to their state-of-the-art coffees, you can also choose from their collection of Misty Peak loose leaf teas. If you're in the mood for something to eat, no worries, you can grab up something from the bakery or order it from the restaurant.
---
8. Double Shot Coffee Co.

Location
Hours
1633 S Boulder Ave, Tulsa, OK 74119
Monday – Friday, 7:00 am to 6:00 pm

Saturday, 8:00 am to 3:00 pm

Sunday, 8:00 am to 12:00 pm
Double Shot Coffee Co. originally opened in downtown Tulsa in 2004 and is now located in a 6,000-square foot barn at the corner of 16th St. and Boulder Ave, known as The Rookery. This place has a quieter feel and offers food at a reasonable price in addition to a great selection of coffees, lattes, espressos, and more.
This rustic-looking two-story building makes you feel like you're at home rather than in a typical coffee shop. Double Shot offers a fun and friendly atmosphere with helpful, attentive staff. There is some limited seating outdoors and many private indoor seating areas, making it a great place to meet up with friends and get caffeinated.
---
9. Little J's Bakeshoppe and Coffee
Location
Hours
10032 S Sheridan Rd l, Tulsa, OK 74133
Monday – Wednesday, 8:00 am to 4:00 pm

Thursday – Saturday, 8:00 am to 7:00 pm
Located in South Tulsa in the small shopping center at 101st and Sheridan, Little J's Bakeshoppe and Coffee is a stop worth making. This little coffee shop serves locally roasted coffee using Nordaggios espresso for their espresso creations and Topeca coffee for the drip coffee.
To top it off, they even have a delicious section of pastries, cookies, breakfast quiche, and an egg burrito. There's also some good news for those that are gluten-free, there are several gluten-free menu options as well.
---
10. Lulu's Coffee
| | |
| --- | --- |
| Location | Hours |
| 10139 South Delaware Ave Tulsa, OK 74137 | Monday – Saturday, 6:300 am to 5:00 pm |
Lulu's Coffee is a low-key coffee house located at 101st and Delaware right across from the Arkansas River. Lulu's offers a modern environment that serves a wide variety of items including delicious pastries and some breakfast and lunch options in addition to their coffees and cold drinks.
The locals love to stop by and grab Lulu's signature Turkish coffee that can't be found anywhere else in town. This friendly, quiet environment is a great place to stop by if you are in the South Tulsa/Jenks area looking for a quiet, friendly place to relax.
---
11. Notion Espresso
Location
Hours
321 S Frankfort Ave Suite 3B Tulsa, OK 74120
Sunday, 12:00 pm to 7:00 pm

Monday, 8:00 am to 4:00 pm

Wednesday – Thursday, 8:00 am to 5:00 pm

Friday, 8:00 am to 7:00pm

Saturday, 9:00 am to 7:00 pm
Notion Espresso is an underground specialty coffee shop located in downtown Tulsa at the corner of 4th Street and Frankfurt Avenue.  This unique café offers up a sleek, modern environment that shows off their love of the arts by displaying the works of local artists.
They don't just have incredible coffee; they serve a wide variety of different foods including vegan and gluten-free options as well as a fun kid's menu for the little ones. Whether you're needing a place to get some much-needed work done or to dine while sipping on something delicious, or you want to stop by for a quick bite to eat, you need to make sure to fit Notion onto your list of places to visit.

Conclusion
Obviously, there is no shortage of decent coffee shops in Tulsa. Not only is the city full of top-notch coffee, but there is such a wide variety of atmospheres, you are bound to find one that is well suited for you. Now that you've had a peek into the thriving coffee culture that Tulsa has to offer, all that is left to do is step out that door and give one of them a shot.
---
Featured Image Credit: Lidia Vi, Unsplash