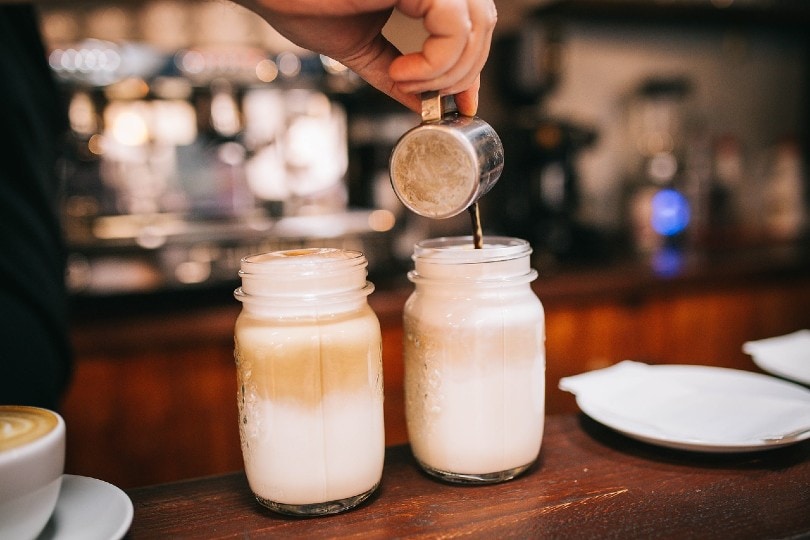 When most people think of Reno, they think of casinos and tattoo parlors. However, there's a lot more to Reno than those businesses.
If you're living in Reno, visiting the casinos, or just passing through on your way somewhere else, and you're a coffee fan, then you're going to want to know what the best coffee shops in town are.
So, whether you're trying to stay awake for a long night of gambling, cramming for a test the following day, or trying to wake up to take that test, we've got you covered.
The best coffee shops have a few things in common. The criteria we're looking for are simple. The shop needs excellent coffee, good internet, great ambiance, and plenty of places to plug in a laptop.
So, join us as we give you our top choices for the best coffee shops in Reno.

The 9 Best Coffee Shops in Reno
1. Old World Coffee Lab
The coffee at the Old World Coffee Lab is locally roasted by people who genuinely care about coffee. Whether you're looking to go there for date night, to spend the morning working, or just to hang out with friends, the ambiance is conducive to all the above.
The shop is always busy with regulars coming in and out, so you might even make a few new friends, or you can take a seat by one of the windows and watch people go by as you sip on a Mocha Drogata.
---
2. Coffeebar
With eight locations in five different regions, it's no wonder that the Coffeebar is a popular destination for coffee lovers everywhere. This shop has exceptionally good coffee and serves excellent food also. Make sure to try the breakfast burrito when you're there.
Drink your coffee and eat breakfast on the large outdoor patio while you soak up the sun for the best experience.
---
3. The Garden of Reno

The Garden of Reno isn't your average coffee shop. It's not only a very coffee shop with amazing food and rose lattes, but it's also a floral shop that can help with everything from corsages to flowers for weddings, proms, and other events.
It's the perfect spot for a writing session first thing in the mornings and to hang out in the afternoon for a coffee and study session.
---
4. Pangolin Café
955 S Virginia St. STE 110
The Pangolin Café is famous for its Turkish Delight. The café is clean and has a simple design and décor. The seating is limited, but that just makes it a cozier place to curl up with your laptop, sip your latte, and work.
The shop offers treats and has plenty of natural light to brighten your day.
---
5. Hub Coffee Roasters
Hub Coffee Roasters works to bring its customers fragrant, fresh coffee from around the world. The shop has plenty of seating on the inside and outside of the café. You can also call in an order for pickup, have coffee at your next event, or even get coffee beans to take home.
There's plenty of space to work, write, or just visit with friends at Hub Coffee Roasters. Sip a cup of coffee on the back patio or work at one of the tables inside. You'll have a ball and might even meet some new friends along the way.
---
6. Walden's Coffee House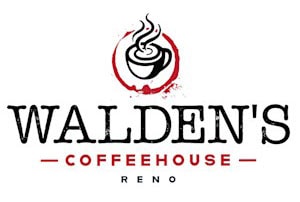 Walden's Coffee House has three different locations throughout Reno. It also delivers and serves breakfast and lunch all day long. So whether it's an iced mocha, blended drink, or the special house blend, there's a coffee to fit your needs.
The shop is located in a house that looks old-fashioned and cozy. But, there's room outside to sip your coffee or even to curl up and read a book on crisp fall afternoons. So whether you're just passing through or live in Reno, this will be one of your favorite places to stop for coffee before long.
---
7. Bibo Coffee Co.
Looking for an afternoon pick-me-up? Are you earching for something hot to keep you warm on a crisp autumn day? You'll find that and more at the Bibo Coffee Co. You'll find traditional coffee, espresso, cappuccinos, and more on the menu.
Don't forget to check out the shaken drink that contains spiced chai sugar or even the Thai Café drink that is made with coconut and ginger. They also have baked goods and pastries for you to try.
---
8. JoStella Coffee Co.
JoStella Coffee Co. is a locally owned coffee shop in the heart of Midtown Reno. It serves coffee, other beverages, and food. JoStella has professionally trained baristas and several flavor options for the coffees. It also serves bagels and other delicious treats.
---
9. Café Capello
Café Capello serves locally roasted coffee from the heart of downtown Reno. It offers fragrant coffee and delicious foods and is only seconds from the Truckee River.
Drink your coffee, eat a pastry, and enjoy the rotating art and photo exhibits the café has that are produced by local artists.

Final Thoughts
These are just a few of the top choices for the best coffee shops in Reno. Remember, make sure that any coffee shop you visit has the right atmosphere and meets the criteria we set forth at the beginning of our guide, and you'll enjoy your morning coffee even more for it.
---
Featured Image Credit: StockSnap, Pixabay