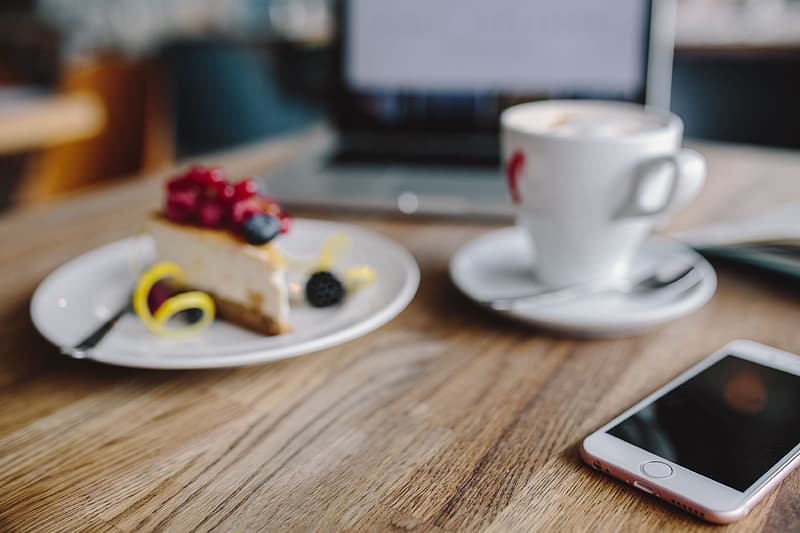 Instagram's coffee pages let you keep up on coffee info and give you a daily dose of your favorite coffee drinks. Some will give you an inside look at coffee business operations. But how do you find the best accounts to follow?
Don't worry, we're here to help. We've looked at quite a few coffee pages on Instagram to find the best just for you. Try following some of these Instagram pages to see beautiful images of your favorite drink, get suggestions for blends to try, and learn how to do something new.

The 10 Best Coffee Instagram Accounts to Follow:
1. SonderCoffee
This Instagram page belongs to a coffee company called Sonder Coffee and Tea. It has a shop located in Denver where coffee is roasted and served. The company's Instagram tells its story by showing off its beautiful shop, the yummy concoctions it creates, and workers' everyday lives as baristas. It boasts a healthy number of blend descriptions to give you a variety of blends to try, from Guatemala to Rwanda. If you love videos of people preparing all sorts of coffee drinks, there's no shortage of that, either.
---
2. AlternativeBrewing
This Instagram page has lots of unique coffee gear for you to see in action or to buy yourself. It has plenty of photos and videos showing how to use the equipment. When this company says "alternative brewing," it means it. It offers products like the Floating V60 drip kettle that makes coffee in midair and the simple, fascinating Tiamo Cold Drip Tower. While this company's main focus is on coffee equipment, it does sell coffee beans, too. After looking at the enchanting products on this page, it will be hard not to pull out your credit card!
---
3. TheTrendyBarista
This page is full of unique photos and videos of latte art and creative coffee drinks, like one inside an ice cream cone. There is also quite a bit of information, covering topics like how much espresso is in a ristretto, a regular shot, and a lungo. As a bonus, this page features other peoples' content, so if you have a photo that would fit their style, all you have to do is tag #TheTrendyBarista.
---
4. TheCoffeeBlenders
Coffee Blenders offers a range of single-serve pour-over and teabag coffee pouches for coffee lovers on the go. The Instagram account highlights these products, runs giveaways, and even offers the occasional recipe. You can also find quite a few discount codes, so why not give a blend a try? Your options include blends of Washed Tarrazu Costa Rican, Washed Huila Colombian, and Natural Cerrado Brazilian coffee. Follow this account to make an eco-friendly cup of coffee the easy way!
---
5. Latte Art Tutorials
This page is all about latte art. If you are a fan of all the shapes and designs people can make out of coffee and milk, this account is one you'll want to follow. There are all kinds of patterns, and the featured latte artists use a variety of techniques. The videos of baristas crafting these latte masterpieces are mesmerizing.
---
6. Drift Mag
Drift Mag is a print magazine about coffee — but you can check out their beautiful photos of coffee from around the world on their Instagram page. You can also find stories about individual roasters and deals on the magazine and coffee beans.
---
7. The Chemex
Whether or not you own a Chemex, you'll enjoy the company's official Instagram page, which features photos and illustrations of the classic pour-over. Look for tips on iced coffee brewing and recipes for serving dessert in a Chemex!
---
8. Coffee 'n Clothes
If you're a fashionista, you'll appreciate Coffee 'n Clothes, an Instagram account brimming with beautiful lattes and designer outfits. Expect Gucci lattes, Hermès bags, and Travis Scott-inspired sneaker cupcakes.
---
9. Man Make Coffee
Man Make Coffee focuses on travel and coffee, featuring baristas, coffee shops, and photographers from places as diverse as Thailand, Paris, and Belgium. Find your new favorite coffee photographer or get some caffeinated travel inspiration!
---
10. Book of Coffee
Do you want to know what's on the cutting edge of the coffee world? Follow Book of Coffee and you'll get to see the most unusual latte art, beautiful coffee shops, and unique coffee cups.

Find Your New Favorite Coffee Instagram!
We hope this list has helped you find your new favorite coffee Instagram account. No matter what you're looking for — beautiful latte art, travel inspiration, unusual coffee recipes, or even coffee couture — you're sure to find it on this list. If you're a real coffee lover, we know you'll be delighted by these fun Instagram accounts. There are so many fun coffee accounts!
SEE ALSO: