If you're looking for a great coffee channel on YouTube, sorting through millions of options can be a daunting task. We've compiled the best list of coffee channels, or anything related to your favorite cup of joe, for your viewing pleasure.
NOTE: We also have lists of our favorite coffee blogs, our favorite coffee Instagram accounts, the most fascinating documentaries, and the funniest coffee memes.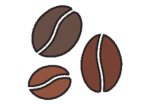 The Best 30 Youtube Channels for Coffee Lovers
1. Real Chris Baca
Since the channel's inception in 2015, Chris Baca has shown his genuine love of coffee in different mediums, including podcasts, videos, and live demonstrations. As a barista champion and co-founder of Cat & Cloud Coffee Roasters, this educator shares his opinions on new gadgets and specialty coffee techniques.
---
2. Whole Latte Love
Whole Latte Love is mostly an espresso review channel, but it also features new products from specialty coffee expos all over the world. It has fantastic informational videos that guide you through creating the perfect latte.
---
3. Coffee Fusion
This Australian coffee community features an online coffee school that helps people create better coffee at home. Check out their latte art and espresso tutorials!
---
4. Seattle Coffee Gear
Seattle Coffee Gear features espresso machine reviews, coffee brewing tips, help with maintenance, tech help, and much, much more. The team at Seattle Coffee Gear likes to test and review various coffee and espresso from around the world.
---
5. Dritan Alsela
Dritan Alsela is an incredibly skilled barista who hails from Germany. He's best known for his intricate latte art techniques, as well as his vlogs that take you through his various outings at coffee and barista festivals.
---
6. Sweet Maria's Coffee

Sweet Maria is a green and organic coffee house located in West Oakland, USA. This channel is more commonly associated with their roasting equipment company and their educational videos on coffee and espresso. They also like to review their roasters alongside outsiders.
---
7. European Coffee Trip
This is a project that started in an attempt to understand and explore the specialty coffee scene in Europe. European Coffee Trip is loaded with informational videos, tutorials, and interviews from people in the coffee industry. Its primary goal is to create a community of people who want to learn and discover culture through the art of making coffee and specialty coffee.
---
8. James Hoffman
With two books to his name entitled Atlas of Coffee 1& 2, James Hoffman is a coffee guru. His YouTube channel talks about anything related to coffee you could think of. Check out "Can coffee-cola be good?" and "Why is a cup of coffee so expensive?"
---
9. Tim Wendelboe
World Barista Champion and six-time Nordic Roaster winner Tim Wendelboe takes you through his day at the farm while tasting and comparing various coffees. His most popular videos are about roasting and roasting strategies, but he also enjoys interviewing other experts such as Diego Campos.
---
10. PBS Food
This is less of an entire channel recommendation and more of a specific video that will expand your knowledge of coffee. PBS Food released a fascinating episode about the story of coffee, including how it's grown, processed, and roasted.
---
11. The Right Roast
Tim Rogg of The Right Roast is a passionate coffee lover and part-time filmmaker who currently lives in London. In his 130+ videos, he explains at length about third-wave coffee culture in Europe. One of his most popular videos is a video guide of Tokyo that you should check out. Tim Rogg also launched a coffee subscription service on his website, which you can find on his YouTube channel.
---
12. The Barista Guild of Europe
BGE is not just one channel, but many videos of talks and presentations held and organized by the guild. BGE collaborates with Barista Camps and CoLab to produce well-researched and informed content about the coffee industry, as well as talks on techniques, economics, and extraction measurements.
---
13. Caffeine
The famous Caffeine Magazine runs this vlog and podcast channel. The magazine and YouTube channel were made by coffee lovers, for coffee lovers. Its primary goal is to keep you updated on all things specialty coffee. You'll find multiple informational topics as well.
---
14. Starbucks
If you love coffee and haven't heard of Starbucks, you've been living under a rock. Seattle-based coffee company Starbucks has over 28,000 locations throughout the world. Its YouTube channel has quite a few how-to videos, as well as coffee recipes.
---
15. Prima Coffee Equipment
The Prima Coffee Equipment YouTube channel shows off various espresso machines and how to use them. It also has educational videos on the OptiPure Water test and the Acadia Pearl S. If you're thinking of getting a new brewing machine, this is an excellent channel for checking out your options.
---
16. Clive Coffee
A small group founded Clive Coffee in Portland, Oregon on the foundation of fresh, great-tasting coffee. You'll find many instructional videos on this channel, including "3 easy ways to make iced coffee" and "Top five espresso mistakes to avoid."
---
17. Specialty Coffee Association (of America)
SCA is a membership-based association founded in America by multiple like-minded coffee lovers. They pride themselves on being open, inclusive, and knowledgeable on everything concerning coffee. The association acts as a unifying force for the specialty coffee industry by raising the standards worldwide for the manufacturing and trade of their products.
---
18. Wolff College of Coffee
This is a vast resource of online coffee courses. It caters to newbies and professionals alike by empowering all individuals regardless of level. The wide variety of courses includes roasting, cupping, sensory development, latte art, espresso, and brewed coffee.
---
19. Coffee Detective
Based in Montreal, Canada, Coffee Detective reviews coffee makers, coffee grinders, and espresso machines. The channel takes you through in-depth, visual demos that leave nothing to the imagination.
---
20. Coffee Courses
Here's another large resource of online coffee courses. Although they cater to the coffee industry, there's a lot of useful information to take from these videos. They tackle more in-depth topics like "evaluating the acidity in coffee" and "unlocking the natural sweetness in coffee."
---
21. Sump Coffee
Sump Coffee started as a small coffee shop in Saint Louis but has since expanded to open multiple stores throughout the US. On its YouTube channel, you'll find discussions of technical topics like brew methods and particle size.
---
22. The Coffee Break
The Coffee Break features short videos on a wide variety of subjects, including woke advertising, the addiction of cigarettes and slots, and how to always win an argument.
---
23. Coffee with Sean
Sean is an interesting fellow who likes to sip coffee while talking about his experiences working on a cruise ship. In every video, he'll show you a close-up of his French press as his intro, before sitting down and getting honest with you. Examples of topics he'll discuss include dating, traveling, passengers, and the highs and lows of working far from land.
---
24. Coffee Date Thursday
This is for all the ladies out there. If you search "Coffee Date Thursday" on YouTube, you'll see multiple different women, with coffee or latte in hand, talking about their week on a Thursday. Listening to other peoples' pet peeves, guilty pleasures, or first date stories can be very relaxing as you're waking up and enjoying your cup of java.
---
25. Barista Swag – Latte Art & Barista Gear
With latte art tutorials done by Asaf Rauch, this channel has a large community on Instagram as well as an online shop. The latte art on this channel is incredibly intricate and unique, so if you want to wow your friends at your next get-together, check it out.
---
26. Costa Coffee
Costa Coffee has over 1300 locations across the UK and more than 1000 internationally, so it's safe to say that it's a successful coffee chain. On its YouTube channel, people talk about new flavors, interview experts, and give tutorials on how to make a great cup of coffee. They also like to talk about their "Costa Book Award" winners, making this channel a great place to find new reading material while you're sipping your coffee.
---
27. Mill City Roasters
Mill City Roasters, and its partner factory North Coffee, work to lower barriers to entering coffee roasting. It sells its commercial coffee roasters and provides classes on this YouTube channel for anyone wanting more knowledge on brewing in general.
---
28. La Marzocco
La Marzocco is another company that produces espresso machines, but it's been doing this for a while (since 1927). Its motto is "preserving the past while peering into the future." La Marzocco's channel combines cycling, traveling, and coffee-related information.
---
29. Re: co Symposium
This channel is for the true coffee nerd in all of us. Re: co Symposium shares agricultural, scientific, and economic research related to the coffee industry. The channel also likes to encourage new innovative ways of fixing and addressing challenges often faced when building a coffee business. Re: co brings multiple experts from around the world to collaborate and drive the industry forward by sharing their knowledge of coffee and its process.
---
30. Nordic Barista
This channel is similar to Re: co Symposium in that it's a resource for all things coffee, but instead, this channel is specific to Nordic countries.

Coffee YouTube Channels: Start Watching!
With thousands of interesting videos, YouTube is a great source of entertainment and knowledge. But finding the best channels can be time-consuming, so we hope this list of our 30 favorite YouTube channels for coffee lovers helps you quickly find a great video (or 10). Happy watching!
Looking for something a little longer? Dig into one of these fascinating coffee documentaries!