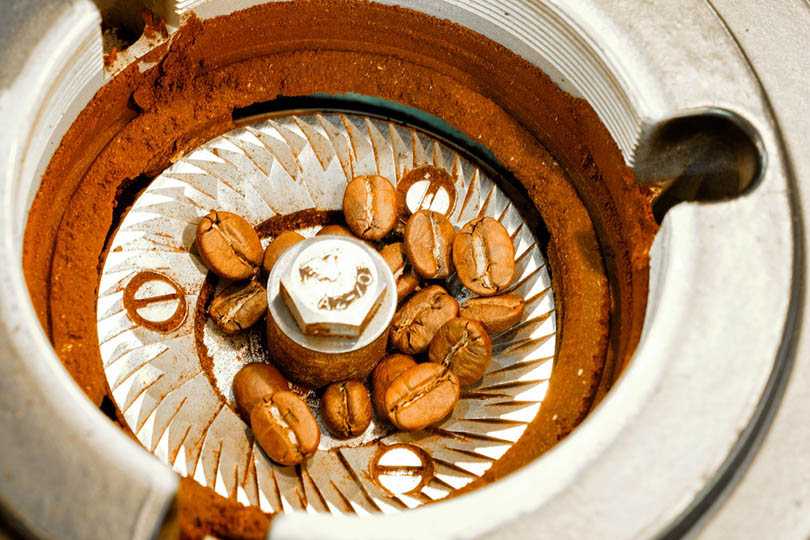 Appliances like coffee bean grinders are hard to live without, especially if you love fresh-tasting, top-shelf artisan coffee. Pre-ground coffee just doesn't cut it for many coffee enthusiasts, which is why they prefer to grind their own. Coffee grinders, such as burr grinders, are also an absolute must-have if you want to taste rare types of coffee like Jamaican Blue Mountain or Strictly High Grown coffee, which only comes in whole bean form to preserve the flavors and freshness.
However, not all coffee grinders are the same and have their own distinct qualities. Burr grinders are fairly uncommon amongst average coffee drinkers, but coffee connoisseurs often swear by them. They are famous for having a very evenly ground result, which is sometimes difficult to achieve with typical electric blade grinders. With care and maintenance, they can last quite a long time. If you're looking into investing in one, here are great ways to get the most out of your burr grinder: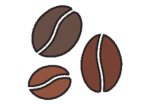 About Burr Grinders
What is a Burr Grinder?
A burr grinder is a type of coffee bean processor that grinds coffee beans to a certain consistency, whether you want coarse, smooth, or powder. It works by crushing the beans between metal rings, which is how it gets such a consistently even result. A burr grinder works like a grain mill or mortar and pestle, involving a crushing, compressing motion. Because of its uniform result, coffee shops and premium coffee drinkers usually prefer a Burr grinder over all other types.
Types of Burr Grinders
There are two types of burr grinders that exist and both work in a similar "mill" style of processing: Flat Burr Grinders and Conical Burr Grinders. Although both achieve the same result, the internal mechanics differ in appearance and shape. Let's look at both types of Burr grinders:
Flat Burr Grinder
The flat burr grinder mechanics are simple: a metal ring inside another metal ring, called burrs, with coarse grooves. They're always electric because they need to move quite fast to grind the beans evenly, but they're always consistent in their result. However, they're loud, prone to overheating after too much use and can be expensive depending on the make and model.
Conical Burr Grinder
The conical burr grinder has similar mechanics but differs in shape: the burrs are a spiral cone shape. Because conical burrs have a spiralized center and don't require the speed of the flat burr grinder, they are available in both electric and manual. Although they're not as loud, they are ever so slightly less consistent, especially the manual grinders.
Burr vs Blade Grinder
If you looked into a burr grinder and balked at the price, there are a few reasons to still consider purchasing one. While they may be an investment, they have uniformity in their results almost every single time. Blade grinders, which use a chopping motion to cut the beans, are not nearly as reliable. They can leave quite big chunks in otherwise perfectly ground coffee, which can be frustrating for artisan coffee drinkers. Burr Grinders also seem to last forever, especially the manual conical burr grinders that simply require a little elbow grease.

Tips and Tricks to Getting the Most Out of Your Burr Grinder
A burr grinder is a great investment and can last a long time, but there are some ways to get the most out of it. It's also important to note that there may only be two types of burr grinders, each brand and model will differ in features and quality.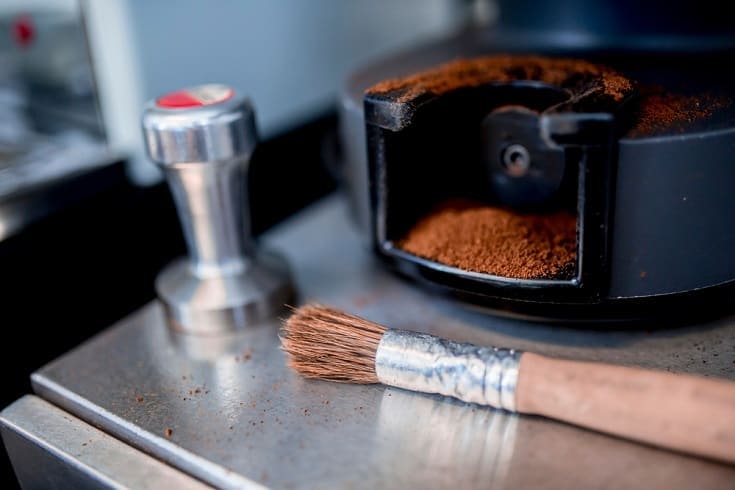 1. Clean your Burr Grinder
The most important tip is also one that is usually overlooked: clean out your burr grinder. Every appliance needs a good cleaning, but grinders tend to be neglected in this department. Although they may not need as much cleaning as a coffee maker, burr grinders still need some maintenance. Coffee beans slick with oils like dark roast will leave an oily residue, which can start to affect the quality of the grind.
---
2. Find the Right Level of Grind
Although they're a fairly simple gadget, some burr grinders have multiple grinding options. Every brewing method requires different coffee ground consistencies, so it's important to understand how to get that result with your grinder. Play around with the different levels of grinding to find the one you need.
3. Keep the Grinder as Still as Possible
When using a burr grinder, it's crucial that it doesn't move around a lot and stays upright the entire time. This ensures that the coffee beans will pass through the metal burrs in a uniform fashion, which is how it gets such a perfect result. This particular step might be tough for conical manual grinders.
---
4. Let it Cool Down
Burr grinders are sometimes prone to overheating, especially after multiple uses at a time. If it's overheating, unplug it and let it cool down completely before using it again. It can burn out the electrical components of it, so it's best to let the grinder cool down in between use.
---
Featured Image Credit: momemoment, Shutterstock