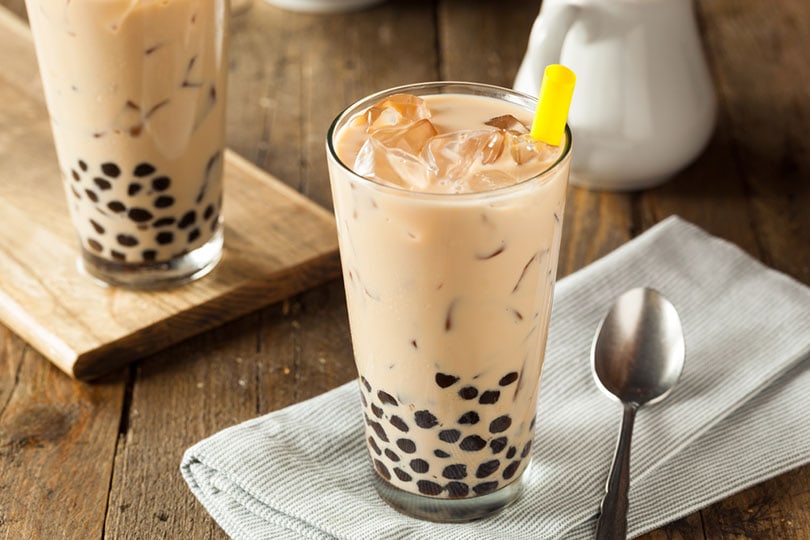 Today's beverage world is focused on trying out unique drinks and mixing flavors into traditional beverages. One of those drinks is wintermelon milk tea. Of course, you can get this tea at your local coffee shop, but you can also make it right in the comfort of your own home.
We'll share our favorite recipe and some information about wintermelon milk tea in the blog below.

How to Make Wintermelon Milk Tea
Ingredients:
1 ¾ cup of milk
1 tablespoon granulated sugar
2 tablespoons of Jasmine tea leaves
2 cups of peeled and cubed wintermelon
Ice
2 tablespoons brown sugar
½ cup boba
3 pinches of kosher salt
Equipment:
Medium saucepan
Medium pot
Two glasses
Blender
1. Heat the milk.
In a medium saucepan, heat your milk until steaming. Add your jasmine leaves, leaving it on the stove to steep for 20 to 30 minutes. Take out the leaves, and add one tablespoon of granulated sugar and one pinch of salt. Set your jasmine tea mixture to the side.
---
2. Add your wintermelon.
Bring a medium-sized pan of water to a full boil. Add your wintermelon to the pot, and cook until it's tender for approximately 5 to 10 minutes. Your wintermelon should have a translucent look in the middle of the fruit. Set aside your wintermelon and about 1/3 of the wintermelon juice. Add another pinch of salt and the rest of your granulated sugar to the mix.
---
3. Puree your wintermelon.
Put your wintermelon in a blender and puree it until it has the pale look of applesauce. Put the wintermelon mixture back into your medium pot, then cook over low heat for 15 to 20 minutes. This will burn off any excess moisture. Keep scraping the bottom of the pot to keep the wintermelon puree from caramelizing or burning.
---
4. Cook your boba.
Once your wintermelon puree is done, cook your boba according to the package instructions. Once the boba is thoroughly cooked, stir in your brown sugar, and the last pinch of salt. Mix your jasmine tea and your wintermelon tea together.
---
5. Pour into two glasses.
Finally, divide your mixture between two glasses. Divide the remaining brown sugar between the glasses. Add your wintermelon tea to the mix, add ice, and enjoy the refreshing taste.

The Wintermelon Milk Tea Experience
Now that you know a tasty recipe for this fragrant, great-tasting tea, we'll tell you everything you need to know about the wintermelon milk tea experience in our next section.
What Is Wintermelon Milk Tea?
Wintermelon milk tea is a tea that was invented for boba lovers. It's, in essence, a combination of fruit syrup and milk tea. The star of the beverage is the Asian fruit called wintermelon.
What Does Wintermelon Milk Tea Taste Like?
The wintermelon itself has a distinct caramel taste. When mixed with the milk tea, it gives it a sweeter taste. The mixture of the two flavors is an extremely popular one.
Is Wintermelon Milk Tea Healthy?
The wintermelon is used for medicinal purposes in Asian countries, so it is said to be healthy among boba users. It is rich in antioxidants and has vitamins and minerals.
Wintermelon milk tea may help with gastrointestinal issues, lower cholesterol levels, reduce stress, and weight management. While there is no concrete proof that wintermelon milk tea is healthy, users have reported feeling better after drinking it.
As with any drink, if you're unsure whether you should be drinking the tea, then it's best to check with your doctor just to be on the safe side.
---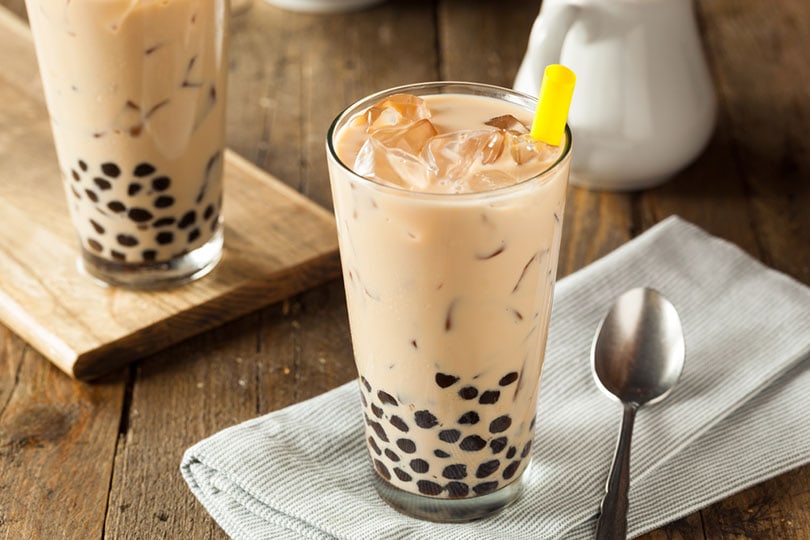 Simple Wintermelon Milk Tea Recipe
Wintermelon milk tea is the perfect drink for sitting on the front porch on a steaming summer's afternoon. It's easy to make, takes very little cleanup afterward, and tastes amazing and unique.
Equipment
Medium saucepan

Medium pot

Two glasses

Blender
Ingredients
1 ¾

cup

of milk

1

tablespoon

granulated sugar

2

tablespoons

of Jasmine tea leaves

2

cups

of peeled and cubed wintermelon

Ice

2

tablespoons

brown sugar

½

cup

boba

3

pinches

of kosher salt
Instructions
Heat milk in a medium saucepan until it is steaming. Add your jasmine leaves, then leave it for 30 minutes. Once the time is up, remove the jasmine leaves, and add one tablespoon of the granulated sugar and one pinch of the salt. Stir, then set aside the mixture for later.

Boil water in a medium pot. Add your wintermelon to the pot and cook until tender, 15 to 20 minutes tops. It should be translucent in the middle when done. Save your wintermelon and about a 1/3 of the cooking juice. Add another pinch of salt and more granulated sugar to the mix.

Take your wintermelon and puree it in the blender until it looks like applesauce. Put the mixture back into the saucepan and let it cook for another 15 to 20 minutes on low heat to burn off moisture. Don't forget to stir to keep the sauce from burning or caramelizing.

Prepare your boba according to the instructions on the package. Once it's done, add brown sugar and the last pinch of salt. Then, mix the other ingredients together.

Pour the mixture into two glasses, and divide the rest of the brown sugar between the two. Stir in your tea mixture, add ice, and enjoy!
Nutrition

Conclusion
Wintermelon tea has been called one of the most unique flavors in the world today. So if you're looking for a nice, refreshing, cold drink to get you through the heat of summer, then this might just be the drink you're looking for.
You may also be interested in: Okinawa Milk Tea Recipe (Authentic & Delicious)
---
Featured Image Credit: Brent Hofacker, Shutterstock