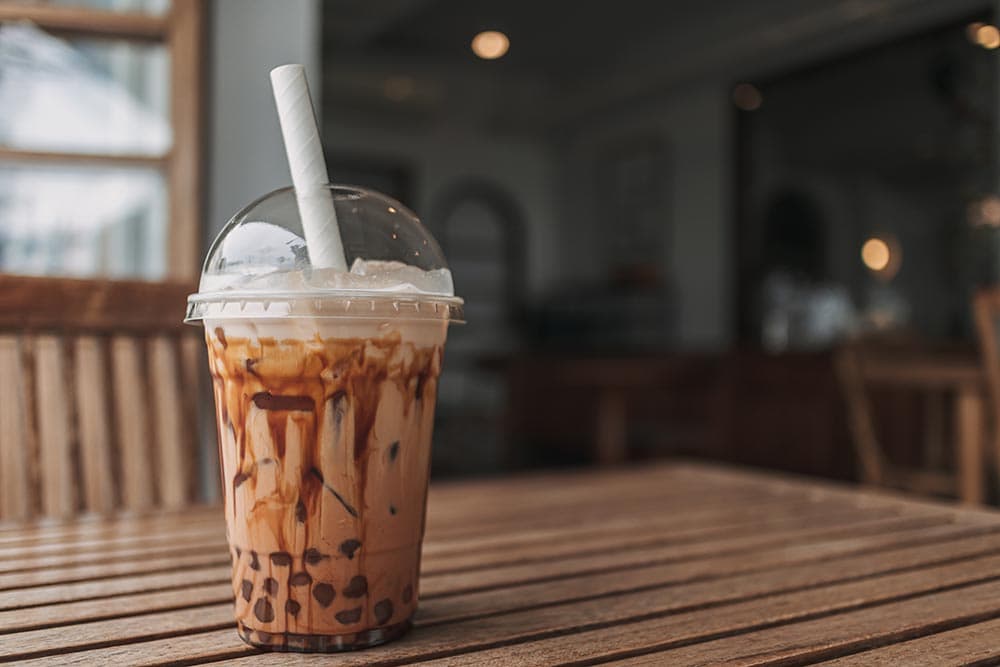 If you are a chocolate fanatic, you need to try chocolate milk tea to experience something amazing. If your local café has never heard of it, you can make it at home by following the simple recipe provided here. This step-by-step guide has all the ingredients, as well as substitutions, so you can create something that you will truly enjoy!

What You'll Need
Cocoa Powder
You can use any brand of cocoa powder that you like. However, we recommend using an unsweetened brand so you can sweeten it to taste.
Milk
Whole milk works better than skim milk or fat-free milk. You can also use a milk substitute, like almond or coconut milk.
Vanilla
You can use real or artificial vanilla extract.
Black Tea
Black tea is one of the most important ingredients, and several varieties are available. Many people like to use breakfast tea, but you can use whatever you like — experimenting is part of the fun when creating this beverage.
Sugar
Regular granulated sugar will work fine.
Boba
Boba are dark- or light-colored tapioca balls. There are many varieties to pick from, but you can leave them out.
How to Make Chocolate Milk Tea:
Ingredients
1 cup milk
¼ cup boba
2 tbsp. sugar
1 tsp. cocoa powder
1 tsp. vanilla
1 tsp. black tea (heaping)
1. Prepare the Boba
The first step is to prepare the boba. Follow the instructions on the package carefully for the best results. It usually requires bringing several cups of water to a boil, and adding the boba pearls. After several minutes, the pearls will become soft. The longer you cook them, the softer they will be. It's always best to make them fresh.
---
2. Warm Milk
Add your milk to a saucepan and begin warming it. Warmer milk will help prevent the chocolate powder from sticking together and forming clumps. Stir the milk constantly with a whisk to keep temperatures even and avoid burning.
---
3. Add Cocoa, Vanilla, and Sugar
Once the milk starts getting hot, whisk in the vanilla and the sugar, and then slowly add in the cocoa.
---
4. Bring to a Boil
While stirring, bring the ingredients to a low boil and remove from heat.
---
5. Add Tea
Quickly add in your black tea, cover, and allow to steep for 5 minutes.
---
6. Prepare
Add the boba to the bottom of a tall glass, and cover with a handful of ice.
---
7. Pour
Pour your tea into the glass using a small strainer to remove the tea leaves, and enjoy!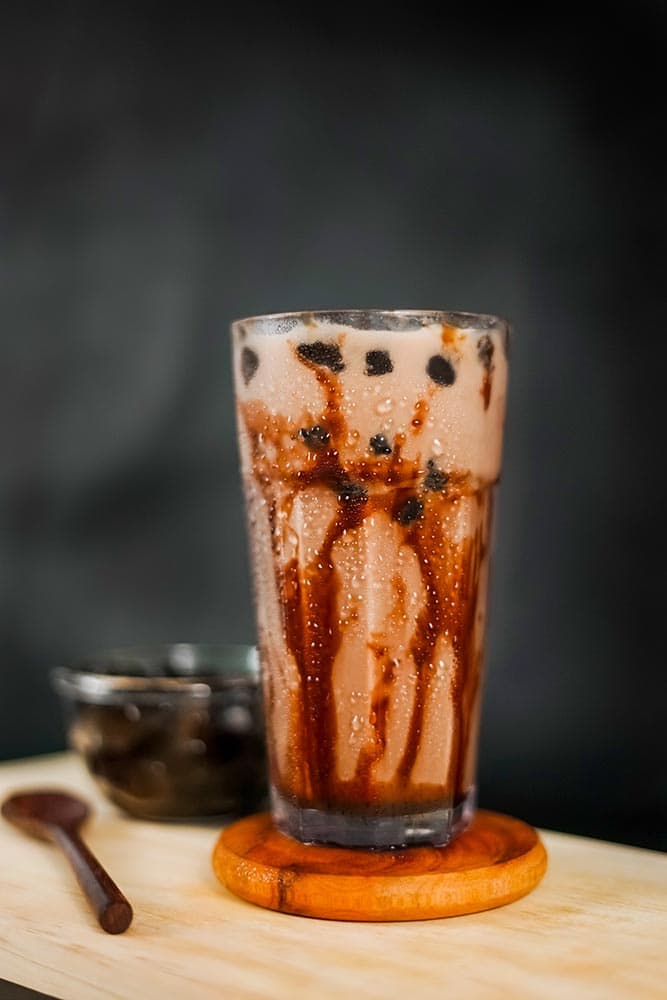 Chocolate Milk Tea Ingredient Alternatives
You can use many different brands of cocoa and just as many brands of tea to help you create the right balance of flavor. You can also use more or less sugar, and some people like to add a splash of simple syrup to the boba before pouring in the tea. In addition, plant-based milk, like oat milk, can greatly impact flavor and texture.
---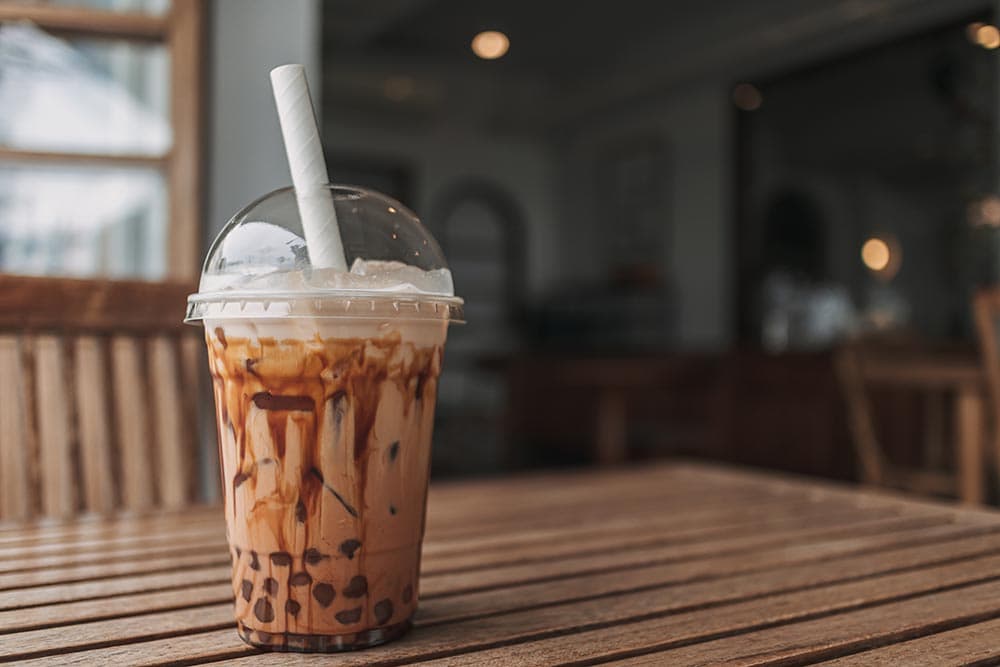 Simple Chocolate Milk Tea Recipe
Chocolate milk tea is simple to make and requires only a few steps and a few ingredients that most people already have, so making this beverage a regular part of your day is easy.
Ingredients
1

cup

Milk

¼

cup

Boba

2

tbsp

Sugar

1

tsp

Cocoa powder

1

tsp

Vanilla

1

tsp

Black tea

heaping
Instructions
Prepare the boba as directed on the package

Warm the milk, stirring continuously with a whisk.

Add in the vanilla, sugar, and cocoa.

Bring the ingredients to a boil and remove from heat.

Add in the tea, cover, and steep for 5 minutes.

Add boba to a glass and cover with ice.

Pour in tea using a strainer to remove tea leaves. Enjoy!
Nutrition

Conclusion
Chocolate milk tea is a favorite drink of many, and there are so many different ways that you can make it. You can leave out the ice and drink it hot for even more options. It takes a little while to soften up the boba, though, and you have to keep stirring it, but there aren't many steps overall, and the ingredients are fairly inexpensive, so we recommend giving it a try!
See Also: Hojicha Latte Recipe: Tasty & Authentic Green Tea!
---
Featured Image Credit: Rachata Teyparsit, Shutterstock