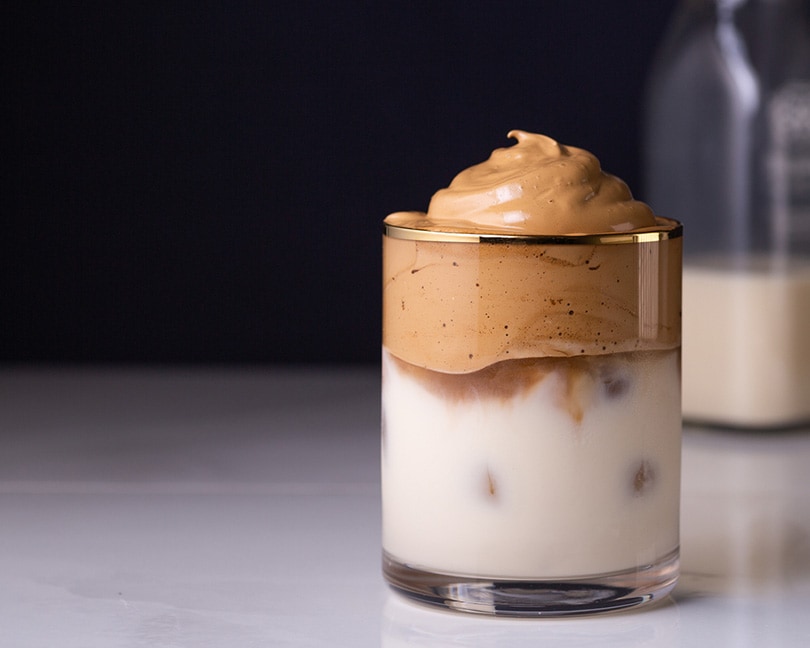 At the start of the pandemic, TikTok and Instagram exploded with viral challenges and interesting recipes to combat being in lockdown. With nowhere to go and little access to restaurants for some time, people turned to the internet to get creative. One of the most viral trends that hit was the dalgona coffee, a whipped coffee drink that blew up on social media. Once the trend started to grow and ended up on TikTok in 2020, it became a global viral sensation. But who actually made the dalgona coffee famous, and what's the origin of it?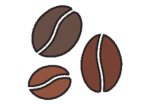 The Dalgona Coffee Trend: Who Started It?
Before dalgona coffee became the "quarantine coffee" trend, it accidentally became a viral sensation in South Korea. The first appearance of dalgona coffee is on a Korean TV show called Stars' Top Recipe at Fun-Staurant, ordered by famous Korean actor Jung Il-Woo when he was in Macau, China. Il-Woo ordered a whipped coffee and tasted it, immediately likening it to a Korean candy treat called 'dalgona.'
What Is Dalgona?
Dalgona is the Korean version of honeycomb toffee, a mixture of melted sugar and baking soda. The baking soda creates a foam-like texture, almost like cold foam or whipped cream. Dalgona street vendors will flatten the foam and stamp it with a shape before it hardens. The spongy toffee mixture is also quite popular in baked goods and as a topping on coffee shop drinks. Jong Il-woo mentioned that whipped coffee looks and tastes like dalgona, causing the drink to go viral.
What Is Dalgona Coffee?
Now that we know where the trend started, let's look at what dalgona coffee is:
Dalgona coffee is a combination of instant coffee, sugar, hot water, and milk. Whipping the coffee, sugar, and hot water creates a luscious, foamy texture, which sits on top of the hot or cold milk. It can be cold or hot, making it a great year-round beverage. It's also easy to make at home and requires only four ingredients, which is why it probably became so popular during the pandemic.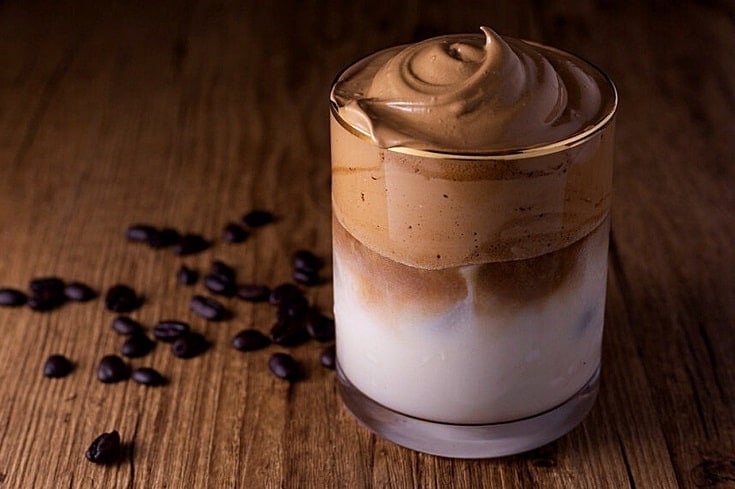 Whipped/Beaten Coffee & Its Origins
Although Jung Il-woo gave it its nickname 'Dalgona,' the original coffee drink is a 'whipped coffee' or 'beaten coffee.' While the origins are debated amongst multiple countries, it seems to be inspired by the beaten coffee drinks in India. A drink typically made at home, beaten coffee is the original dalgona coffee. The coffee is whipped with a spoon, which has slightly different from a whipped texture. Regardless of the aeration method, dalgona coffee is a whipped/beaten coffee product and has become a multi-national sensation.
Whipped Coffee
To begin, you'll need three ingredients and two pieces of equipment that you probably already have at home. The beauty of whipped coffee is that it's super simple to make, and you won't have to break the bank to try it at home.
Try this delicious recipe!

---
Featured Image Credit: Jennifer Gauld, Shutterstock