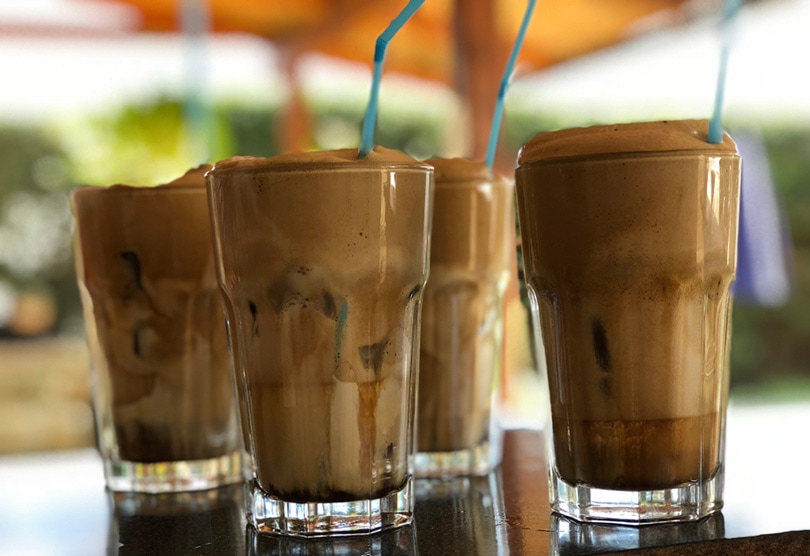 Unsurprisingly, Greek frappés are popular drinks in Greece, where they were born. However, this delicious beverage has become a much-desired coffee drink in the United States as well. For those of us who can't live without our coffee, summer can be a rough time. You want your daily coffee fix, but it's just too hot to have a mug of steaming coffee at your desk all day long.
That's where frappés come in. This delicious summer drink can be cool and refreshing for coffee drinkers on a steaming summer day. If you don't want to leave the comfort of your air-conditioned home or office to purchase a Greek frappé at your local coffee shop, make it at home instead.
In this article, we'll give you a simple yet delicious Greek frappé recipe you can make at home and carry to the office with you.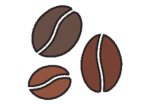 What Is a Greek Frappé?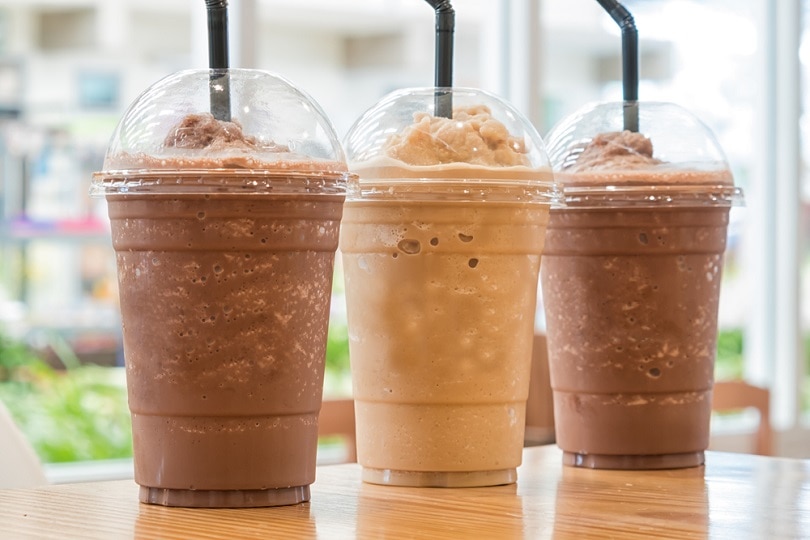 While you certainly already know what a frappé is as a coffee drinker, you might not know how a Greek frappé deviates from the standard. This type of frappé is simply a frothy iced coffee that gives you a caffeine fix in the middle of a heatwave without making you even hotter.
In reality, it's simply coffee, milk, sugar, and water, the milk and sugar being optional, of course. There are a few Greek frappé recipes out there, but the one below is one of our favorites and super easy to make.
---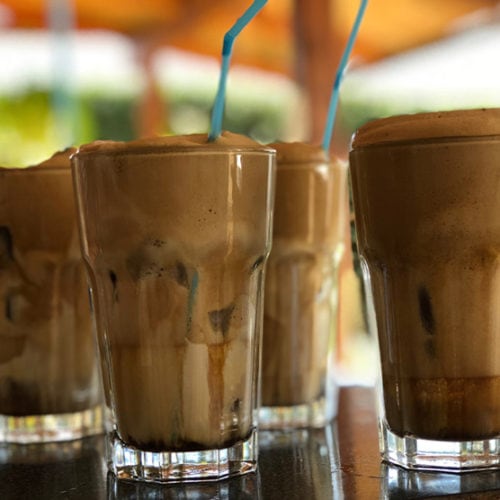 Greek Frappé Recipe
We'll give you a simple yet delicious Greek frappé recipe you can make at home and carry to the office with you.
Equipment
A drink mixer/shaker/jar with a tight lid

A straw
Ingredients
1

cup

of cold water

to be divided

1

teaspoon

of instant coffee

3 to 5

ice cubes

1

teaspoon

of sugar

optional and to taste

Milk

to taste and optional
Instructions
First, you need to gather your ingredients together, then begin the following instructions.

Add 2-3 teaspoons of water to a shaker or a glass jar with a tight-fitting lid. Make sure your water is cold, not warm. Add your instant coffee and sugar if you choose to use them to the jar as well.

Close the lid tightly and shake for 10 seconds, or until the mixture turns into foam.

Pour your foam into a glass, add the remaining water, some milk if you wish, and three to five ice cubes. Stir until blended.

Serve with a straw and enjoy.
Some Bonus Tips
Here are some added tips to make your Greek frappé taste even better:
The more you shake, the better it'll be. The purpose of shaking is so that you create a thick foam, so shake, shake, shake.
This delicious treat can be made without adding ice cubes. As long as your water is cold, you can enjoy this treat even when it's cold outside.
This is one of our favorite Greek frappé recipes, and it's sure to be one of yours as well. While it's a Greek-inspired coffee drink, it can be enjoyed in summer, winter, spring, or fall, no matter what your heritage might be.
Do you have a favorite Greek frappé recipe we don't know about? If so, tell us about it!
---
Featured Image Credit: Tomas Mehes, Shutterstock