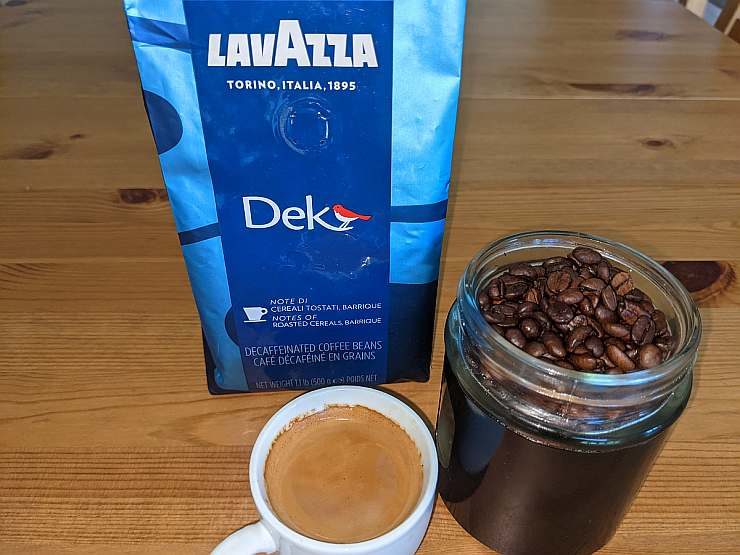 Our Final Verdict
We give Lavazza Dek a rating of 4.4 out of 5 stars.
Lavazza Dek – At a Glance:
Lavazza Dek is the decaffeinated coffee blend from Lavazza. These coffee beans are a super option for decaf drinkers. Due to the size of the Lavaza company, they are able to decaffeinate the beans in a healthy way and provide a consistent yet affordable product every time. If you are a coffee lover who is concerned about budget and health, this is the coffee for you!
---
A Quick Look
Pros
Affordable
Great, complex flavor
Decaffeinated using chemical-free carbon dioxide method
Unusual medium roast
Available whole bean, ground, or ESE pods
Cons
Not single-origin
May not be dark enough for espresso lovers

About Lavazza
If you didn't already know, Lavazza is an extremely popular international coffee brand and is the most bought domestic coffee in Italy. If the Italians like it, you know it must be good!
The company was founded in 1895 and has been a family fun business ever since. As you would expect from an Italian coffee company, they specialize in traditional creamy coffee for the espresso machine. Lots of their Italian ground coffee, therefore, has an intense aroma and flavor profile. However, Lavazza coffee bean brands cover an array of products and delicious coffees, amongst which is their decaf coffee – Lavazza Dek.
The Lavazza Decaffeinating Process
The great thing about Lavazza Coffee being a big commercial company is that they have the resources to decaffeinate their coffee in the best way: namely the carbon dioxide method. This is a natural decaffeination process, like the Swiss Water Process that uses no chemicals whatsoever. For this process, the elimination of caffeine requires highly pressurized carbon dioxide, that is forced through a chamber full of green coffee beans. The caffeine dissolves in the carbon dioxide, but the other properties are left intact. This natural process preserves the most flavor of all the decaf methods, as there is no liquid used in the process.  This is in contrast to the Swiss Water Process. When liquid is used, a lot of the coffee flavors tend to get lost in the water or solvent. The CO2 decaf process ensures that Lavazza Dek has the same organoleptic characteristics you get from traditional coffee.
Carbon dioxide is one of our favorite decaffeination methods because it is healthy and it preserves the true nature of the coffee. However, this decaffeination has one major caveat: it's expensive. More precisely, it's expensive for small batches.
For this reason, smaller, specialty coffee companies can't afford to decaffeinate their coffee in this way. If you want coffee decaffeinated with carbon dioxide, you need to shop the big commercial brands, like Lavazza Dek decaf.
Lavazza Decaf Coffee
Tasting Notes
The Lavazza Dek whole bean decaf coffee has an unusual product description for a decaf espresso blend. Unusually for espresso, Lavazza Dek is a medium roast and has an aromatic blend that is not too overwhelming. This results in an exceptional aroma and a delicate coffee drink. It is one of the reasons that Lavazza Dek is personally my favorite product from Lavazza.
While normally an espresso blend would be a dark roast with the unmistakable flavor of milk chocolate, the cup of coffee we get from Lavazza – Dek decaf coffee has a sweet note of dried fruits and brown sugar. This leaves an almost floral aftertaste. The Lavazza decaf espresso blend is extremely versatile; not only do they make the perfect espresso, but Lavazza has also have made this ground coffee compatible with a drip coffee maker. This is extremely handy, as not many of us have commercial coffee machines lying about the house! With Lavazza Dek, therefore, we can have a cup of drip coffee, or high quality, espresso-style coffee, using the same beans.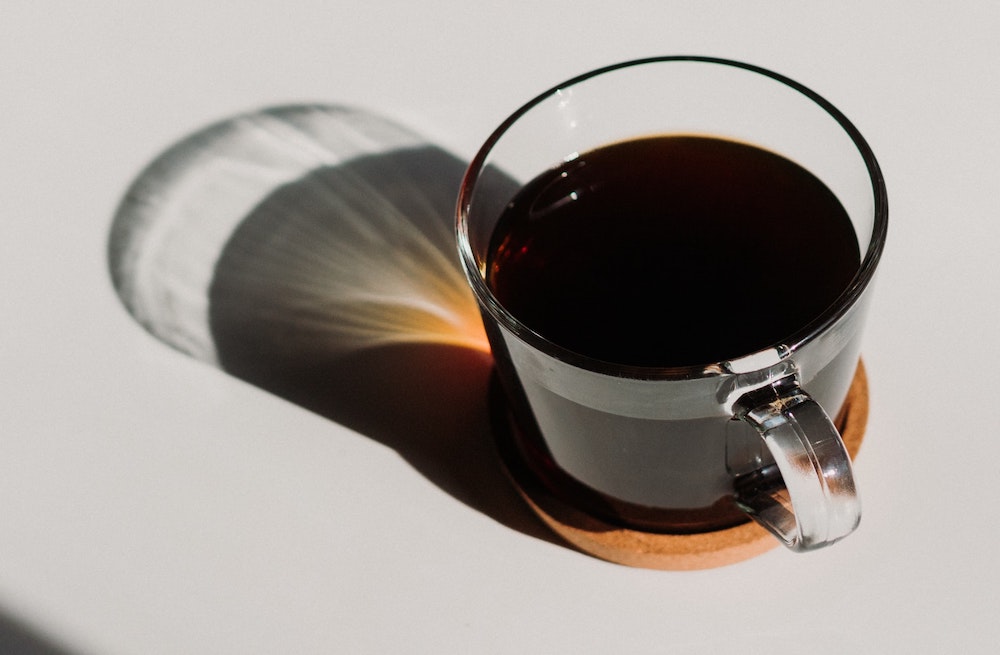 Lavazza Decaf Beans Origins and Profile
The Lavazza Dek decaf espresso whole bean coffee is made with a blend of Arabica coffee beans from Central America, and Robusta beans from coffee producers in South East Asia. This gives the coffee the perfect aroma, but still provides the rich crema and true taste typical of Asian coffees. All of this contributes to a fragrant espresso coffee.
The Lavazza espresso decaf beans are of course roasted medium-dark in Pozzilli, Italy, in the traditional Italian style. You can rest assured, therefore, that you will get your favorite coffee, as well as that sweet aroma, the Italian experience, and the delicious taste that you are searching for when you buy Lavazza.
How Much Caffeine is in Lavazza Decaf Espresso?
The caffeine content in Lavazza decaffeinated ground coffee is typically between 2-4%. This translates directly to about 2-4 milligrams of caffeine in a standard American coffee, which equates to less than a piece of chocolate. Drinking this type of decaf is therefore perfect for those trying to limit their caffeine intake.
Lavazza Dek Decaf Espresso ESE Pods
For those of you looking for the smooth flavor and intense taste of gourmet ground coffee and the convenience of a single-serve espresso machine, Lavazza Dek is also available as E.S.E pads or in capsule form.
These pods contain exactly 7.5 grams of coffee, tamped and prepared to perfection. There is no mess and no clean-up, but you probably know that already. If you are looking for effortless barista-style coffee from the comfort of your own home, the coffee capsules from Lavazza are the right choice for you.
Note that these only work with Easy Serving Espresso systems. So make sure your machine supports them.

The Verdict: There's a Lavazza Choice for Everyone
Lavazza is an extremely diverse coffee company that provides products of all different flavor profiles and descriptions. At Coffee Affection we find the Lavazza Dek decaffeinated coffee to be affordable, versatile, and to have a tasty, aromatic profile. We highly recommend you give it a go!