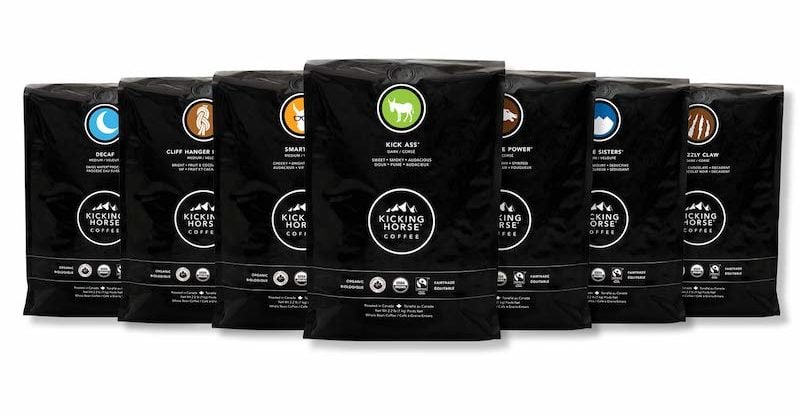 Our Final Verdict
We give the Kicking Horse Coffee a rating of 4.0 out of 5 stars.
Review Summary
Whether you enjoy drinking gourmet coffee or are just looking for a great breakfast blend, Kicking Horse has you covered with a wide variety of roasts that will suit any taste. It's a Canadian-based company from British Columbia that started in 1996 in a small garage before moving to its current location in 2004. If you are thinking about giving Kicking Horse coffee a try but would like to know more about it first, keep reading as we take a closer look at the varieties and flavors.

Kicking Horse Coffee — A Quick Look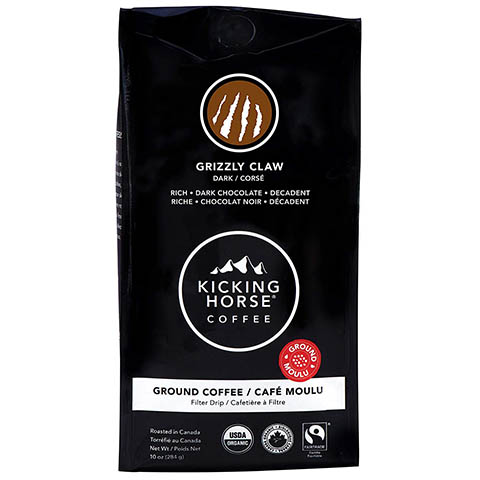 Pros
Many varieties
Great taste
Consistent quality
Organic
Fair-trade certified
Cons
Strong
Bags not resealable
All varieties not available in America
Varieties
Medium Roast
Smart Ass Medium
Three Sisters Medium
Hoodoo Jo
Pacific Pipeline
Z-Wrangler Medium
Dark Roast
Breakfast Blend
Long Black
Old Fashioned Roast
Kick Ass Dark
Half Ass Dark
Grizzly Claw
454 Horsepower
French Roast
Many Varieties
The many varieties offered by Kicking Horse help ensure that you can find the perfect flavor for your cup. You can purchase everything from a light roast with light caffeine and an earthy, almost tea-like flavor to a dark roast similar to what you might find at Starbucks. Dark roasts have a more bitter flavor and more caffeine to help you get through a busy day.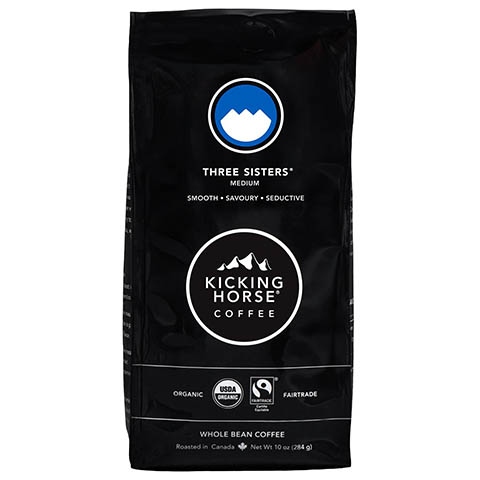 Whole Bean or Ground
One great thing about Kicking Horse coffee is that you can purchase it as whole beans that you grind at home or in an already-ground state. Pre-ground coffee is extremely convenient because it's ready to go — all you need to do is scoop it into your coffee maker for a perfect cup. It's perfect for someone who is always on the move. However, coffee starts to lose its flavor once you grind it, so pre-ground coffee will never taste as good as freshly ground coffee, especially as you get to the bottom of the bag. Grinding the beans requires a special grinder, and you will have to learn how to grind them correctly, but whole beans retain their freshness much longer, so you can always have a great cup of coffee.
Organic and Free-Trade
All the beans that Kicking Horse uses in its many varieties are organically grown. The beans come from Free-Trade farmers, which is a system that helps ensure that farmers are treated fairly and get paid fair wages, which is a problem in the industry.
Packages Don't Reseal
One problem with Kicking Horse Coffee is that you can't reseal the packages. Many other brands have zip-lock seals that help keep the coffee fresh for longer. These are especially useful when using ground beans that will quickly lose their flavor.

FAQ
Does Kicking Horse Coffee have a nice aroma?
Kicking Horse Coffee does have a strong aroma that many people enjoy.
Does Kicking Horse Coffee have an expiration date?
Yes, Kicking Horse prints expiration dates on the packages. The coffee beans usually expire about 10 months after purchase.
Can I use this coffee with the pour-over brewing method?
Yes, Kicking Horse Coffee works well with standard drip machines and the pour-over process. If you grind the beans at home, it's easy to use this coffee with other brewing methods too. For instance, a French Press does better with a slightly coarser grind.
Are there flavored varieties of Kicking Horse Coffee?
Unfortunately, Kicking Horse does not provide flavored coffees. The many coffee varieties offered by Kicking Horse reflect differences in the roasting process, not added flavors.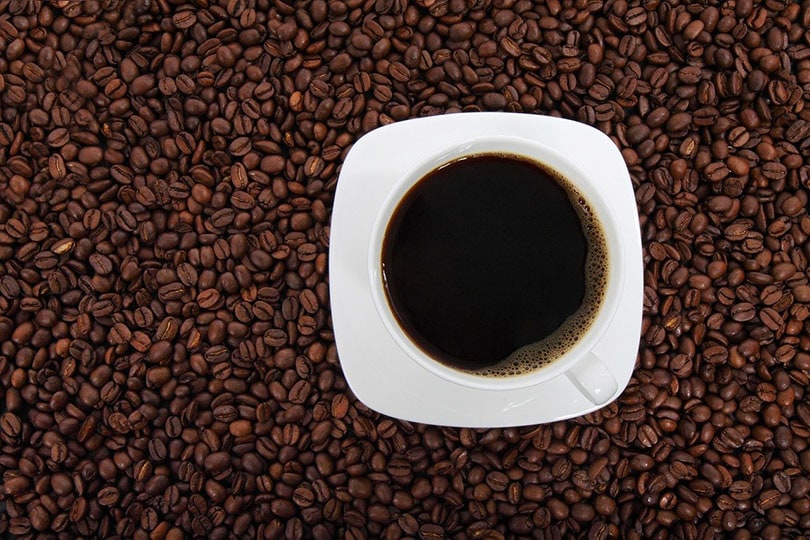 What the Users Say
We searched the internet to find out what other people were saying about Kicking Horse Coffee, and this is what we found. You can read many of these reviews on Amazon.
Most people love the flavor of Kicking Horse Coffee.
Many people comment about Kicking Horse's expertise in roasting.
Several people describe the coffee as having a deep, dark, and rich flavor.
Some people had trouble getting a few of the varieties in the United States.
Some people think that this coffee is expensive.
A few people describe it as having a chocolaty flavor, while others say that it has a smokey flavor.
A few people commented that it's a little strong.
A few people didn't like the aftertaste of this coffee.

Conclusion
If you enjoy a great cup of coffee, you can get one by brewing Kicking Horse Coffee. It has a strong flavor, and there are many varieties, from light roasts to dark. You can even purchase Kicking Horse espresso and decaf varieties. It can be more expensive than more common brands, but we think that you'll agree that it's worth it. The only downsides are that it can be hard to find all the varieties depending on where you live and that the bags don't reseal, so you will need to clip them shut or put the coffee into another container.
See Also: Nguyen Coffee Supply Review: Pros, Cons, & Verdict