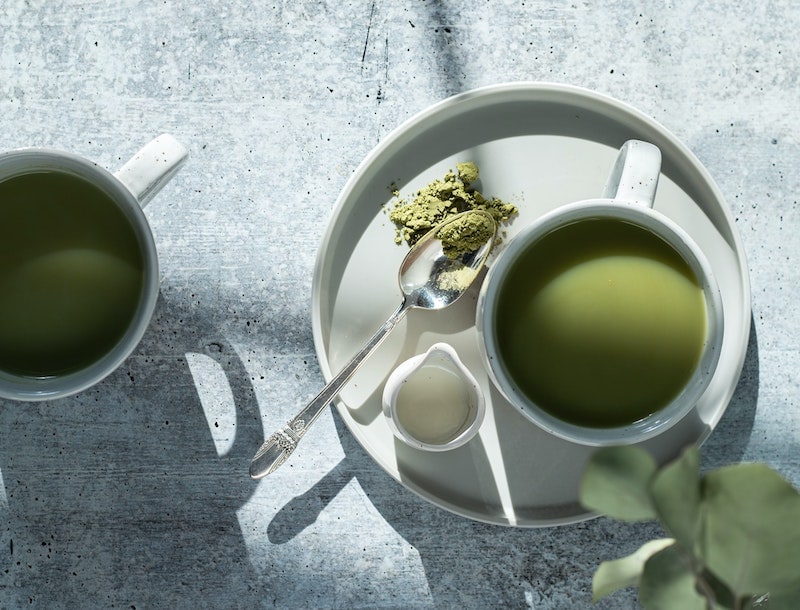 If you're following a ketogenic diet, there are a few things you have to give up. Though you can enjoy foods like eggs, seafood, cheese, and avocados, you can't have desserts or carb-heavy vegetables. But what about your favorite drinks?
You can still enjoy a delicious, herbal matcha latte! We'll show you the easiest way to make a keto matcha latte, including a few brewing suggestions and flavor tips. Get ready for a delicious high-fat low-carb drink!

What is a Keto Matcha Latte?
Matcha is a popular caffeinated drink that originated in Japan. Matcha powder is made from dried, finely ground green tea leaves. To make a matcha latte, you whisk this powder with water and add milk. Many people like to add sweeteners to their matcha drinks because they can be very bitter.
The keto diet emphasizes high fat and low carbs, which means you have to skip the carbs in sugar. If you want to make a keto matcha latte, use your favorite full-fat milk (we like coconut) and don't add any sugar. You can try sugar-free substitutes like Stevia or Erythritol, or try skipping the sweeteners entirely if you're a big matcha fan.
---
Keto Matcha Latte
Matcha lattes are tasty, bright green drinks made with green tea powder. You can make them ketogenic by skipping the sugar and using full-fat milk like coconut milk or heavy cream. Don't skip your favorite drink because of your keto diet!
Equipment
Small saucepan

Whisk

Large mug
Ingredients
1

cup

coconut milk

1

teaspoon

matcha powder

3

tablespoons

warm water

1-2

teaspoons

sugar-free sweetener

Stevia or Erythritol, to taste

1/2

teaspoon

vanilla extract
Instructions
In a small saucepan, whisk the matcha powder and warm water until it dissolves. There shouldn't be any lumps.

Add coconut milk, vanilla extract, and sugar-free sweetener if you'd like. Heat over medium, stirring regularly, the mixture is hot and frothy.

Pour the keto matcha latte into your large mug. Sprinkle on a little more matcha powder as a garnish if you want to. Enjoy!
Nutrition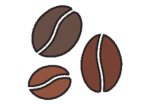 Homemade Keto Matcha Latte Brewing Tips
Ready to start brewing? Here are a few tips to help you along.
Types of Milk
The key to a ketogenic drink is using milk with plenty of fat in it. To that end, you can use any kind of full-fat milk, from regular whole milk to coconut or almond milk. If you want a creamier drink, you can also use half heavy cream and half whole milk — or any combination that sounds good!
Iced Keto Matcha Lattes
Sometimes it's too hot for a hot drink. You can easily turn this recipe into an iced latte by skipping the heating step and pouring all of the ingredients over ice. The results will be refreshing and delicious!
Sweeteners
The keto diet bans classic sweeteners like white sugar, honey, and agave. Glucose, or simple sugar, is a carbohydrate, so consuming it will keep you out of the ketosis state that you're looking for. But if you still want your keto matcha latte to be sweet, you have a couple of options: Stevia and Erythritol.
Erythritol is a calorie-free sugar alcohol that your intestines can't absorb. Because your digestive system can't pull nutrients from it, this sugar substitute is calorie-free and won't affect insulin or glucose levels, making it keto-friendly. Stevia is another sugar substitute made from the leaves of the stevia plant. This calorie-free, carb-free sweetener is much sweeter than regular sugar, so be careful not to add too much!

Final Thoughts
Time to start enjoying your keto matcha latte! We hope you have fun making this easy recipe — and even more fun drinking it. Keto matcha drinks may just be your new favorite treats.
RELATED RECIPES:
---
Featured image credit: Unsplash