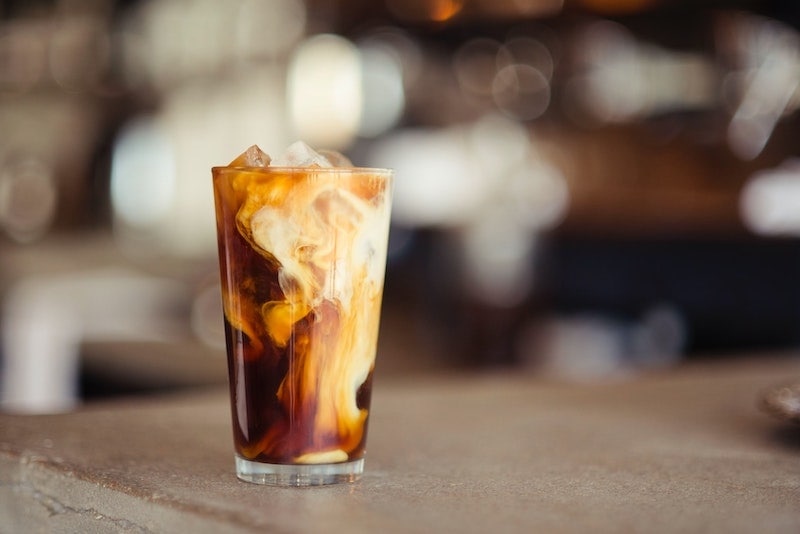 If you're following the keto diet, you'll need to know how to continue enjoying your favorite drink. The keto diet emphasizes high fat, low-carb foods, which can include coffee — if you do it right. We'll show you the best way to make keto iced coffee using simple ingredients.
Here's our simple keto iced coffee recipe, plus a few brewing tips and variations. Stick around for some flavor tips at the end!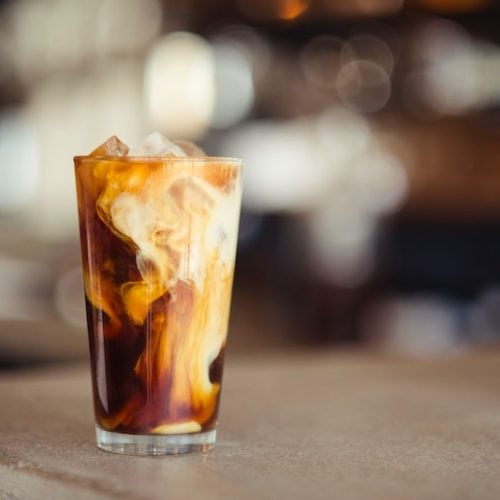 Easy Keto Iced Coffee
Keto iced coffee is easy to make as long as you avoid sweeteners. Brew strong coffee, pour it over ice and add full-fat milk or cream. Then mix in your favorite spices and extracts for amazing flavor!
Equipment
Coffee maker

Tall glass

Spoon
Instructions
Brew a cup of coffee using your favorite brewing method. We like cold brew because of its strong, sweet flavor, but you can also brew coffee using a French press, pour-over, or drip machine and then let it cool for a few minutes.

Fill a cup with ice cubes. Coffee ice cubes -- made by freezing leftover coffee in an ice cube tray -- will help keep your drink from being watered down.

Pour the cooled coffee over the ice cubes. Add the heavy cream, cinnamon, and vanilla extract.

Stir your keto iced coffee and enjoy!
Nutrition

Best Brewing Methods for Keto Iced Coffee
Making great-tasting iced coffee is slightly more complicated than pouring coffee over ice. For the best flavor, you'll want strong but not bitter coffee. Ice cubes melting in your glass will slowly water down the drink, throwing off your coffee-to-water ratio and flavor. That's why we like to keep coffee ice cubes in the freezer — cold drinks without the extra water!
The best cold coffee brewing method is cold brew. Made by steeping coarsely-ground coffee in room temperature or cold water for at least 16 hours, this coffee is mellow, slightly sweet, and incredibly delicious. Another great option is Japanese-style iced coffee, made by brewing hot coffee directly onto ice. If you have a Chemex or other pour-over brewer, this is easy and much faster.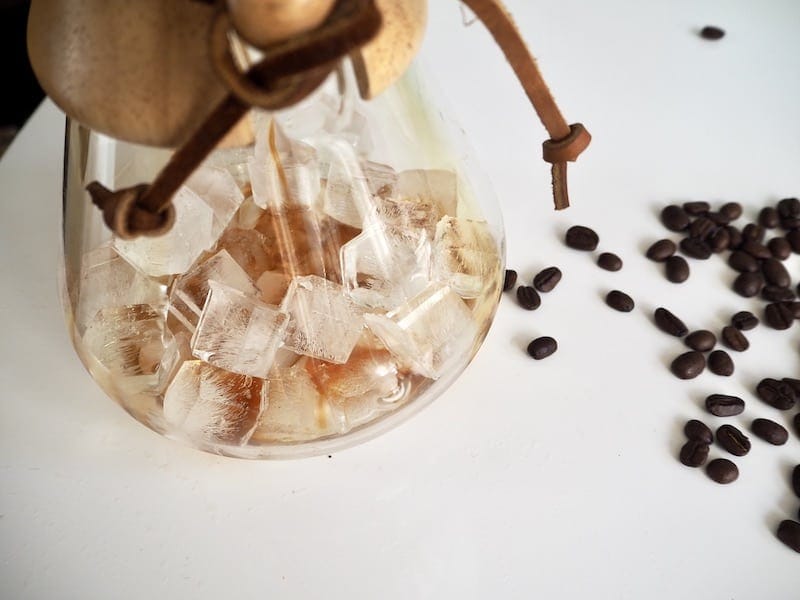 Keto-Friendly Coffee Flavorings
As long as you avoid sugar, you can add all kinds of flavorings to your keto coffee. Spices like cinnamon, nutmeg, and turmeric are easy carb-free mix-ins. Unsweetened flavored coffee creamers can be a great option, and you can always add a little whipped cream. If you do want a sweeter flavor, you can try a sugar-free sweetener like Stevia.

Final Thoughts
We hope you love this simple keto iced coffee recipe! Creamy, cold coffee is the perfect summer treat, and you don't have to give it up if you're on a ketogenic diet. Sugar is the main carbohydrate most people put in their coffee, so if you avoid things like brown sugar and sweetened creamers, you can keep enjoying your java.
SEE ALSO:
---
Featured Image Credit: Demi DeHerrera, Unsplash