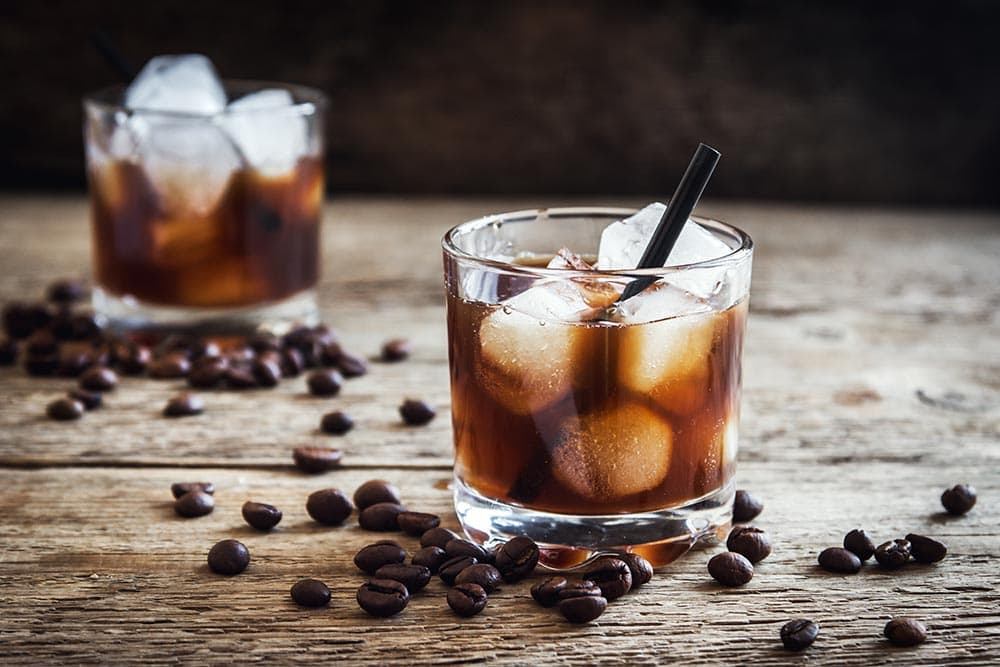 Coffee moonshine might be the perfect summer drink. Cool, refreshing, and with the perfect grown-up kick, it combines your coffee's delicious taste with the distinctive moonshine flavor or your favorite alcohol. It's easy to make, and we guarantee once you discover just how easy it is to whip up your very own adult coffee beverage, you'll be anxious to come up with variations. And no, you don't need to set up a still to blend up your very own coffee moonshine.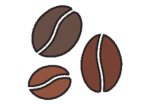 How to Make Coffee Moonshine:
Ingredients
8 ounces vodka or Everclear
½ cup dark roasted coffee beans
1 teaspoon sugar
Equipment
Plastic bag
Rolling pin
Sealable glass container or jar with a lid
---
1.

Crush your coffee beans.
Put the beans in a plastic bag and use the rolling pin to crush them. You want to crack rather than grind your beans.
2.

Add beans and sugar to the jar.
Put your cracked beans and the sugar in a jar and shake gently to ensure all ingredients are well distributed.
3.

Add alcohol.
Pour in your alcohol of choice, mix well and seal the container.
4.

Infuse for 1 or 2 weeks.
Let the mixture sit in a cool, dark location for 1–2 weeks. The longer you allow your moonshine to ripen, the stronger and more complex the flavor of the resulting product will be, but the upper limit is around 1 month.
The Coffee Moonshine Experience
Depending on the strength of the liquor you choose, this could be quite the experience! So take it slow until you know how the concoction will hit you. While caffeine won't make you intoxicated faster, it can mask some of the depressant effects of the alcohol.
Coffee Moonshine Recipe Adjustments
There are several ways you can adjust this recipe. Add more beans and let your infusion sit for longer to create a drink with a stronger coffee taste. If you're a serious chocolate lover, you'll be happy to know you can use this recipe as a base for chocolate-flavored coffee moonshine! Just add 4 ounces of chocolate syrup instead of sugar.
What Types of Alcohol Can I Use?
Coffee moonshine is an extraordinarily versatile drink; you can make it with virtually any combination of alcohol and coffee beans. High-quality vodka is tasteless and works well if you're interested in highlighting the coffee flavor.
To make a stronger beverage, you can use a potent liquor such as Everclear. Whisky is another popular alternative that adds a smokey flavor. Brands that are at least 90 proof work best, but you might have trouble getting the complete coffee flavor out of the beans and into your moonshine.
---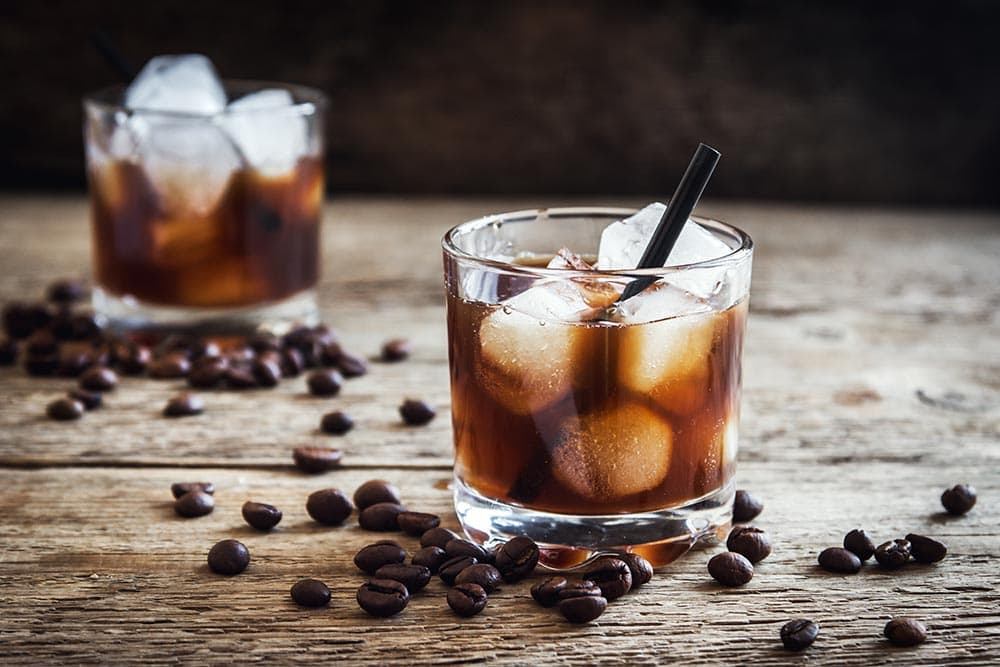 Simple Coffee Moonshine Recipe
Coffee moonshine is a delicious, fun way to impress your friends with your mixology skills. It only takes minutes to prepare, and there's virtually no clean-up involved.
Equipment
Plastic Bag

Rolling Pin

Sealable glass container or jar with a lid
Ingredients
8

oz

Vodka or Everclear

½

cup

Dark roasted coffee beans

1

tsp

Sugar
Instructions
Place the coffee beans in a plastic bag and crush them.

Put crushed beans into a sealable jar or glass container.

Add sugar or chocolate syrup and mix well.

Pour alcohol into the jar, add sugar, and seal.

Pour over ice or drink as a shot and enjoy!
Nutrition

Conclusion
When it's time to enjoy your concoction, remember to take it easy—at least at first! This versatile beverage is delicious over ice or as a liquor-like shot. Try experimenting with chocolate and other flavors to create your own signature drink. Either way you serve it, you're sure to love coffee moonshine!
---
Featured Image Credit: Oksana Mizina, Shutterstock