Starting your own coffee shop is a dream come true for some, especially if you love drinking coffee and everything else about the product. A coffee shop is a unique type of business. It's a cross between a restaurant and a retail store.
That is because coffee shops sell products, but they also rely on customers frequenting their shops to sell those products and stay in business. That's where advertising your coffee business comes in.
These days there are coffee shops on every corner, sometimes two or three on the street. What makes your coffee and your shop stand out above the rest? How can you advertise your coffee business to draw in customers and keep them coming back for more? Keep reading below for a few of the most effective ways to promote your coffee business.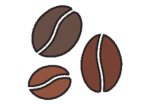 Top 8 Ways to Advertise Your Coffee Business:
1. Branding and Logo Are Key
You can't have a successful coffee shop if you don't brand yourself and have an effective logo. You want people to remember you. You want someone to see the logo for your coffee shop and say they've been there, then recommend it to the person they're with. This will help you bring in more customers, ones that will come because of a friend's suggestion and stay for the amazing coffee and service.
Your logo should be more than a photo of a mug of coffee. While it doesn't have to be a complicated design, it does need to say who you are and be memorable. You want your brand to stand out from all the rest when people think about coffee shops.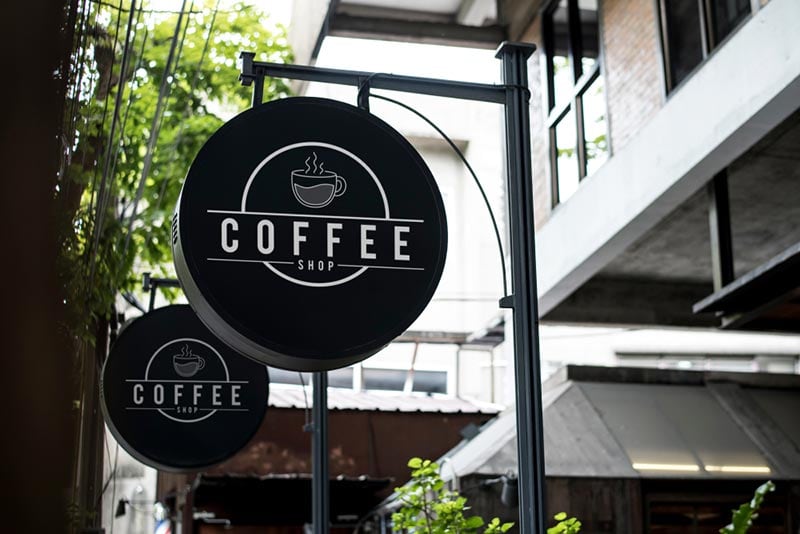 ---
2. Become a Fixture in the Community
Getting involved with your community is another excellent way to advertise your coffee shop, especially if you're just starting out and are on a strict marketing budget. Figure out ways to help others in your community and advertise your coffee shop at the same time.
For example, you could offer classes that teach residents of your community about the different types of coffee beans, how to choose the best, and more. This will advertise your coffee shop and get the word out as well. You can also team up with different charities in your area to help others and even set up a booth at local events.
Getting involved in your community will not only help advertise your coffee shop, but it'll also get you involved with the locals and let them know the face behind the brand. This is a great way to build trust and make friends who will visit your coffee shop regularly.
---
3. Create a Website
If you're going to run a successful coffee shop, you're going to need to step into the digital age. While many business owners hate the idea of getting on the internet, creating a website, taking food pics and especially becoming active on social media, it's essential if you want to draw customers to your shop and be a success.
Research has shown that over 80% of consumers research a shop online and visit the shop's website before they decide to go in for a visit. If you don't have a website, it's a bare-bones website, or it's challenging to navigate, then you might be losing as much as 80% of a loyal customer base.
If you're serious about making your coffee shop a success, even if you have no plans to put a menu online and allow orders through it, you still need a website so customers can learn about you and what you offer.
While free websites are out there, using one is not recommended. Work it into your budget and pay for a website for the best results. You want your website to be error-free in spelling and grammar, up-to-date, and filled with fresh content. You also want it to be easy to navigate and list what you offer at your business.
In all reality, it's best to hire a professional website designer to take care of building and designing your website for you. You want the website to be professional yet cozy for the best results.
---
4. Become Active on Social Media
Just as with your website, it's vital to have an active presence on social media sites. While you may not think advertising your coffee shop on social media will make a difference, we're here to tell you that over half the world spends at least part of its day on various social media sites.
It's an excellent way to advertise your business if you use it right and do it well. You'll want to sign up for sites such as Facebook, Twitter, Instagram, and even TikTok and Pinterest if you create boards and videos of your product.
It will take effort and can be time-consuming, but the reward will be worth the effort. Don't just make posts on these accounts, then walk away. It's best to try and interact with people who post about your shop and products. You want people to think that you're approachable. After all, a coffee shop is a very social place, so this will work to your advantage.
You can hire a social media manager to do posts and handle these accounts for you. However, that personal touch is still needed, so you want to check in and comment yourself.
---
5. Use Your Local Media
You should always try to take advantage of the local media where your coffee shop is located. Start with the local newspaper, town bulletin board, and the local online magazine. However, every town has different procedures, so ensure you learn and know the correct procedures before advertising there.
The best thing about working with local media is that it's usually not as expensive as other forms of marketing. However, it's also important to realize that local advertising will only work if you hit your target audience and target them the right way. For example, you don't want your advertisements to target children who don't drink coffee, to begin with, at least not yet.
---
6. Team Up with Influencers
Influencers are a big deal on the internet today, and you should take advantage of them and use them to advertise your coffee business. When developing a social media presence, working with an influencer can make all the difference and draw customers to your shop.
Influencers have a high internet presence and tons of followers and get paid to promote other businesses' products and services on their own platforms. Reach out to a few influencers to see which one will work the best for you and if they're a good fit for your marketing needs.
Influencers can be a boon to your business if you can afford one, so try to work it into your budget as a marketing strategy.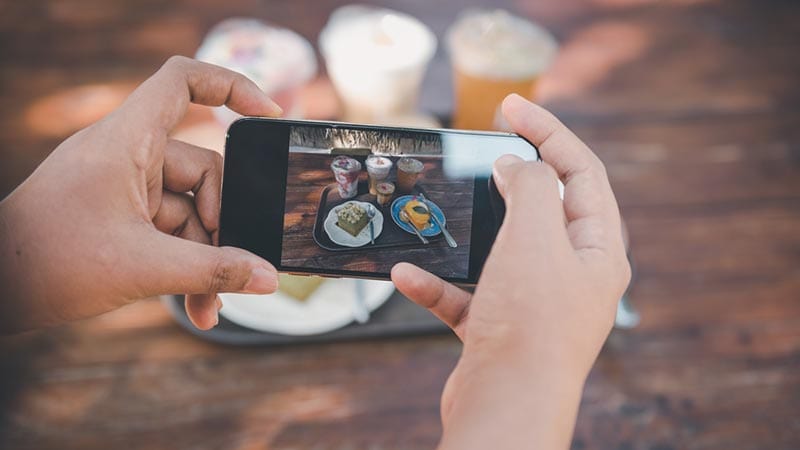 ---
7. Encourage Reviews
Encouraging customers to leave reviews on your website, social media, and anywhere else is a great way to advertise your coffee shop and get the word out that you're the place to go for coffee and more.
You might even leave incentives for people to encourage reviews. Some suggestions are a free coffee, free pastry, or even a free coffee mug with your logo on it, which is another form of free advertisement. Reviews are something that every business needs to be successful, so make sure you encourage them.
---
8. Word of Mouth
Even in the age of social media, with everyone on their computers or phones most of the day, word of mouth is still the best way to advertise your coffee shop. Word of mouth means people are out there talking about your shop and the coffee and food you serve. Encourage your loyal customers to tell their friends, family, and coworkers about your shop. This is the best form of free advertising and a compliment to you and your coffee shop.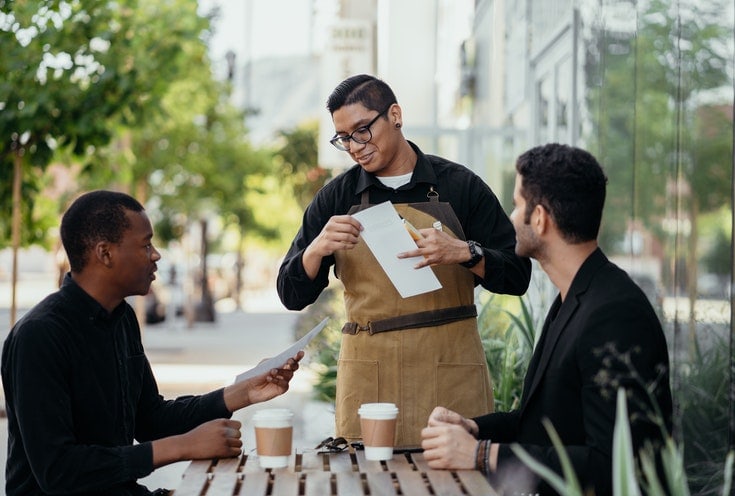 Conclusion
Opening a coffee shop is an exciting venture; if you love coffee and the business, it's even more exciting. However, you can't make a success of any business without proper advertising. That's why the tips above will come in handy. Advertising takes work and patience, but in the end, you'll be glad you took the time to do it, especially when your business is so flooded with loyal customers that you have to consider expanding. Now, wouldn't that be a dream come true?
---
Featured Image Credit: Cameron Prin, Shutterstock