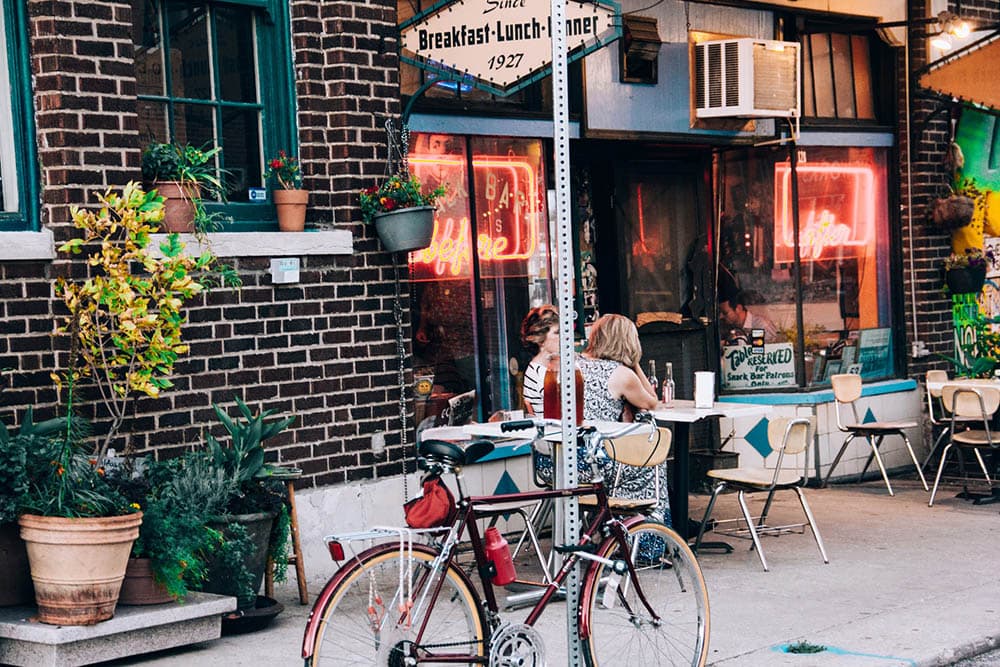 Rounding up the ten best coffee shops in the world is no easy feat. There are hundreds of worthy options out there, but we've narrowed it down to our ten favorite coffee shops around the globe. So, if you ever find yourself in any of the following neighborhoods, don't think twice about stopping by for a brew.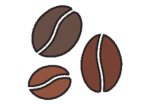 The 10 Best Coffee Shops in the World:
1. DAYGLOW – West Hollywood, California
With an evermounting cult following, DAYGLOW has multiple locations to visit. But, our personal favorite is the West Hollywood location, featuring an Instagram-worthy neon sign hovering above a coffee selection from every corner of the globe.
This particular coffee shop does not roast its own coffee, but rather selects amazing coffees from different countries, brewing them up in various ways for your enjoyment. Find different coffees at each of their locations including the West Hollywood cafe, the Silverlake cafe (also in Los Angeles), and their Chicago location.
---
2. Nomad Coffee Lab and Shop – Barcelona, Spain
Renowned as one of the world's best cafes and roasteries, the NOMAD Coffee Lab and Shop, nestled in beautiful Barcelona, Spain, is absolutely worth the airfare. Here you'll find a gorgeous espresso bar featuring La Marzocco's crown jewel, the ModBar espresso machine.
Be sure to grab an espresso in true European fashion, but don't skip the filter coffee here—it's always a winner.
---
3. Pergamino Café – Medellín, Colombia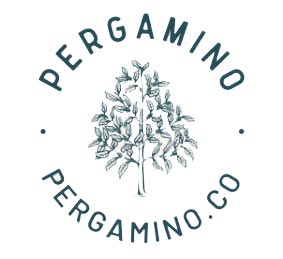 With three locations in Medellín, Colombia, Pergamino Café is more than just a cafe. Pergamino not only roasts its own coffee, trains its own baristas, and brews its own beans, they also grow and farm the coffee.
By visiting this cafe, you are supporting coffee farmers at the source! You can experience coffee's journey from seed to cup with every drink you enjoy at these incredible cafes.
---
4. Substance – Paris, France
Award-winning for a reason, Substance in Paris, France is everything you want a cup of coffee in the City of Lights to be. As roasters, as well as brewers, the staff at Substance serves up amazing brews and spectacular customer service. The low-profile bar allows for an intimate and educational experience.
---
5. Formative – London, England
Another award-winning location, London's Formative is a chic, no-nonsense cafe that roasts its own coffee. The simple yet slick interior is a beautiful spot to take a break in this bustling city with friends or with a good book.
---
6. The Seattle Roastery, Starbucks Reserve – Seattle, Washington
Yes, we are including the infamous Starbucks Reserve Seattle Roastery in our top ten list! How could we possibly not?
This amazing location is multi-faceted in its approach, offering a coffee bar with all the Starbucks favorites, and then some, in addition to a specialty coffee bar with only the rarest of the Reserve's offerings. This second coffee bar is ideal for coffee purists who want a taste of the best that Starbucks has in store.
Don't forget to spend some time admiring the massive roasting complex, which is worth a visit in and of itself!
---
7. Koffee Mameya – Tokyo, Japan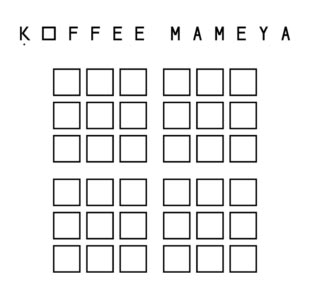 Successor of the renowned Omotesando Koffee, Koffee Mameya has done more than simply take over the space.
This unique coffee shop features beans from a select few roasters in Japan, and only offers coffee as espresso or pour-over. That's right, no milk drink here. This is a true coffee purist's cafe!
---
8. Sey Coffee Roasters – Brooklyn, New York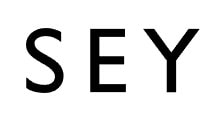 This exquisite cafe and roastery is beyond Instagram-worthy. Every nook and cranny is perfectly curated, just like the coffees they roast and serve. While relatively new to the game, Sey Coffee Roasters is quickly becoming an industry favorite, and for good reason.
If you're anywhere near Brooklyn, don't even think about passing up the opportunity to visit this remarkable cafe.
---
9. ACOFFEE – Seoul, Korea
Our final two stops are same-same-but-different. ACOFFEE Seoul is a magnificent cafe nestled in the mountains of Seoul, Korea. With absolutely minimal aesthetic, this cafe is worthy of a full-on photoshoot, not just a quick Instagram op.
Enjoy beautiful brews from beans imported from their Melbourne location, while savoring the incredible landscape and aesthetic.
---
10. ACOFFEE – Melbourne, Australia
ACOFFEE's headquarters, aka the roastery, is located in Melbourne, Australia. With a similarly minimal aesthetic, it's clear to see that these two locations are related.
However, when visiting the Melbourne roastery, you get the opportunity to watch the roasting in process!

Conclusion
There are so many incredible cafes and roasteries around the world! We may have compiled our top ten favorites here, but this industry is booming with new and amazing cafes cropping up every year.
Let us know which cafes you want to see covered! If the world was your oyster, what would your favorite cafe pick be?
---
Featured Image Credit: Xochi, Unsplash