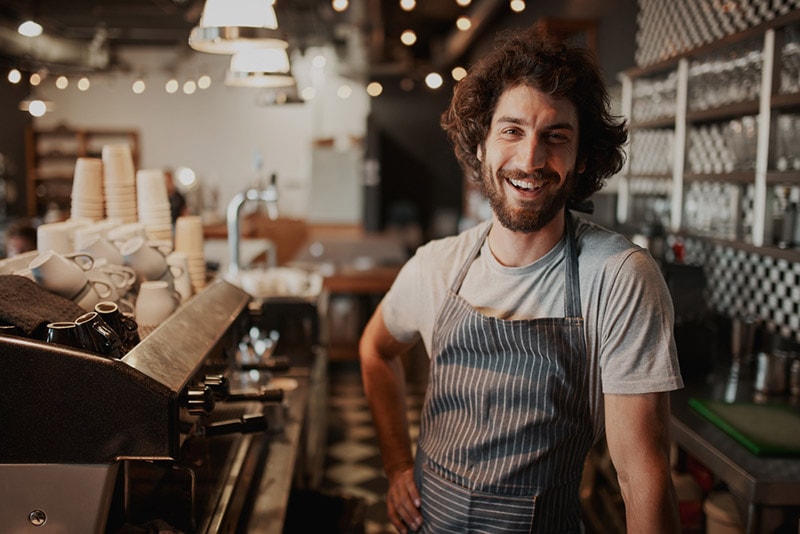 When you consider that Americans drink 400 million cups of coffee every day, it's no surprise that there are many coffee shops in the United States. Most towns, even the smallest, have at least one or two coffee shops. Generally speaking, a coffee shop will be profitable if you run it well, but many people wonder how much coffee shop owners make.
If you own a medium-sized coffee shop, you can make between $60,000 and $175,000 yearly. In the first 1 to 5 years, coffee shop owners generally make quite a bit less than that due to the startup expenses they face. If you can make it past the five-year mark, your yearly earnings will increase substantially. Still, if you have a very small "grab-and-go" type of coffee shop, you will likely make less than someone who has a larger, sit-down coffee shop where people can relax, look at their social media, read a book and enjoy themselves while they sip their java.
If the amount of money a coffee shop owner earns sounds attractive, you might have more questions about starting a coffee shop and making money in the retail coffee industry. If so, be sure to keep reading! Below are the answers to your questions, including the profitability of running a coffee shop, how long it takes a coffee-selling business to be profitable, and whether opening a coffee shop is a good business decision.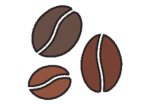 How Much Does It Cost to Open a Coffee Shop?
The amount of money it costs to open a coffee shop depends on the type of shop you're interested in. For example, a grab-and-go coffee shop in a small kiosk will cost significantly less than a small or medium sit-down coffee shop. It will also cost more, for example, to open a coffee shop in a mall or in a nicer area of the city or town where you live, as the price for a retail location in those areas will be significantly higher. They could, of course, be much lower, depending on your choice of where to open.
Starting a small, sit-down coffee shop will be anywhere from $40,000 to $200,000. A larger coffee shop will not be significantly higher but will cost more, starting at around $75,000 and running upwards of $300,000. Some of the factors that you need to consider when opening a coffee shop include the following:
Location
Build-out
Purchasing products
Marketing
Equipment
Decorating and furniture
Hiring employees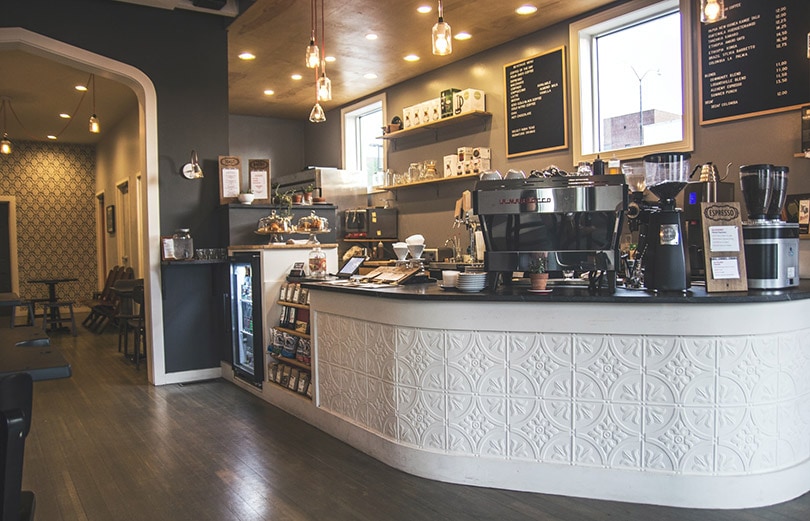 Is It Difficult to Open a Coffee Shop?
Opening a coffee shop is not one of the most challenging retail businesses to open, but it does have several challenges. The first is finding an affordable retail space to put your shop. Then you also have to have the necessary funding to purchase all of the equipment, interior furnishings, and decorations that make the best coffee shops attractive and accommodating.
Having a business background when opening a coffee shop or having worked in one extensively for several years is very useful. That experience can go far towards helping you start your own shop. Many other requirements need to be met when you open a coffee shop, just like with any other retail business.
You need the proper permits and licenses, you need to develop a floor plan for your coffee shop, and hiring an accountant is a good idea to keep track of expenses. Developing a marketing plan before you open is also a good idea, as well as finding local funding options to help you get through the first year or two, which are the most difficult.  Below is a basic step-by-step plan to follow if you want to open a coffee shop.
Create a focused business plan
Find a great location
Create a floor plan for the interior of your coffee shop
Hire a competent accountant to keep track of your expenses
Find local funding options to help you get started.
Shop around and compare prices on all the equipment you need, including coffee roasters, tables, chairs, etc.
Network with other coffee shop owners locally
Create a marketing plan to let your community know about your new shop
Hire your first employee or two
Keep your standards high and your prices competitive
Stay positive!
Is Running a Coffee Shop Profitable?
One of the better reasons to open a coffee shop is because coffee cells at a significantly higher profit margin than most other food products. Also, coffee beans and many other products and ingredients you need have a longer shelf life than many other food items. When you consider that the coffee industry generates almost $70 billion annually in sales across the United States, you realize quickly that there's a big market for selling java to your friends and neighbors.
If you look at the numbers, the average operating expense for a medium-sized coffee shop is just under $39,000. The average monthly sales at a medium-sized coffee shop are about $43,000, leaving you with a monthly profit of $4,000. These numbers are averages, of course, based on a coffee shop that's been open for over a year. When you first open, the customer flow in and out of your coffee shop will be much lower, and thus the amount of money your shop earns will be lower.
How Long Does It Take a Coffee Shop to Become Profitable?
The average time it takes a new coffee shop to become profitable is between 2 and 5 years, although it's possible to become profitable at a faster or slower rate than that. The timing depends on several factors, including the demand for coffee in your area, the number of other coffee shops in competition with yours, and how your prices compare to the competition. It also depends on your business savvy, the competency of the employees who work for you, and nationwide coffee prices, as buying coffee in bulk will be one of your more significant expenses.
What Are Typical Coffee Shop Profit Margins?
Coffee shops are one of the most profitable types of restaurants, especially considering coffee is a popular drink. Start-up and stocking prices are lower in the coffee industry, and profit margins are incredibly high. How high? The average coffee shop earns approximately 93.5% gross profit on every cup of coffee they sell, which is practically unheard of with any other food product.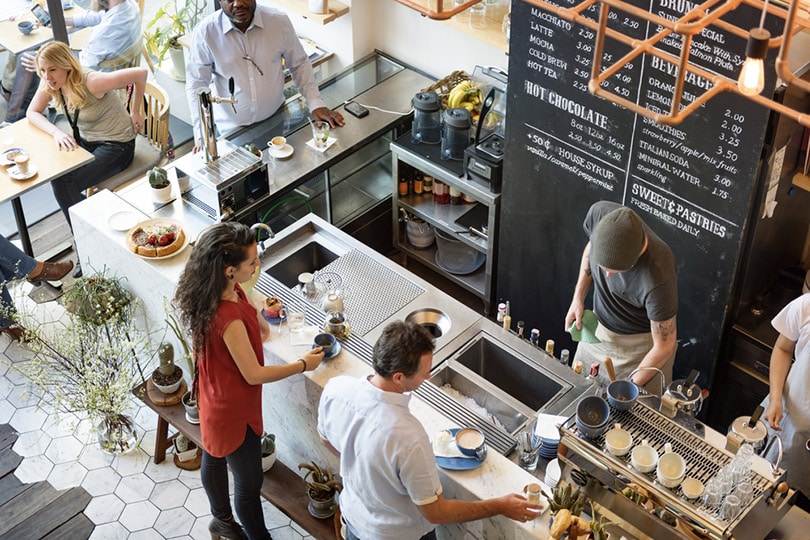 Can a Coffee Shop Make Millions of Dollars?
If you dream of owning a business that makes millions of dollars annually, there are better choices than a coffee shop. On the high side, a coffee shop will allow you to earn $175,000 a year, less than a quarter of a million dollars. Of course, in 4 to 5 years, that equals a million dollars, which is more money than many others will make in other professions in 5 years. The best way to make millions of dollars in a coffee shop is to have several or open a chain of coffee shops like Starbucks, Peet's, or Caribou Coffee.
Is Opening a Coffee Shop a Good Business Decision?
Most business experts agree that opening a coffee shop is a good business decision as coffee shops are typically quite profitable. There is an enormous demand in the United States and around the world for coffee and comfortable, quiet places where people can relax, enjoy their java of choice, meet friends, and right their best-selling novels.
Coffee shops like Starbucks and Caribou Coffee have shown that consumers are looking for trendy, relaxing restaurants where they can drink quality coffee and eat a yummy snack.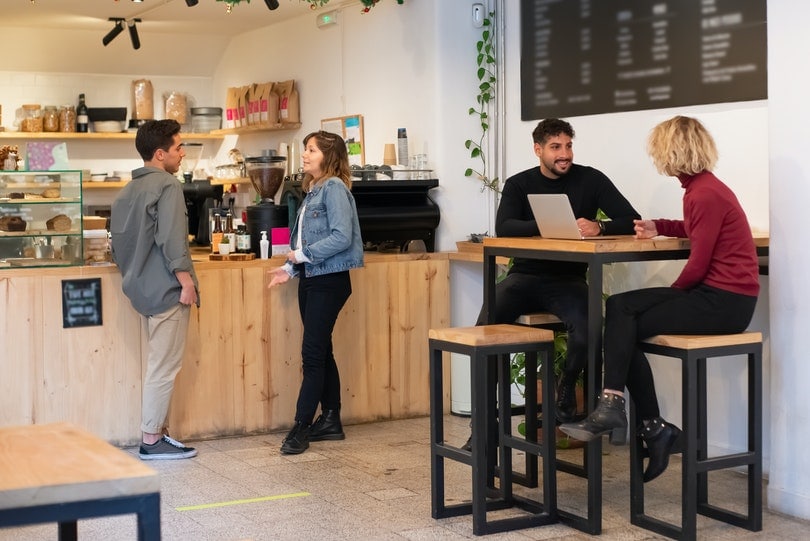 What Are the Options for Having Your Own Coffee Shop?
If you love brewing delicious coffee, retail sales, and meeting the people in your neighborhood, opening a coffee shop might be an excellent business for you. There is, however, more than one method to open a coffee shop. In fact, there are three basic options available to you if you want to own a coffee shop:
1. Start a Coffee Shop From Scratch
Although starting a business from scratch is the dream of many entrepreneurs, it's also the most challenging way to start a coffee shop. However, starting from scratch gives you much more flexibility to run your coffee shop the way you want. For example, if you purchase a Starbucks franchise, you are bound to Starbucks' rules and regulations.
---
2. Buy an Existing Coffee Shop
Purchasing an existing (but not franchised) coffee shop near you is another option if you want to be a coffee shop owner. The biggest challenge, however, is finding a profitable coffee shop, as only some owners will want to sell a thriving retail business. You will likely need to find someone ready to retire who wants to sell their business so they can sail off into the retirement sunset.
---
3. Buy a Franchise Coffee Shop
The easiest, although often most expensive, way to open a coffee shop is to purchase a franchise. When you do, it will already have a business model and all of the plans, marketing, and many other factors entirely in place and ready to go. The drawback, of course, is that there is a hefty fee to be a franchisee and monthly franchise costs. Another factor you need to consider is that you will need to run the coffee shop the way the franchise dictates, which might differ from how you wish to run it.

Final Thoughts
As we've seen today, coffee shop owners earn between $60,000 and $175,000 annually. Even on the low end, that's not a bad income. Before starting a coffee shop, there are many factors to consider, including the start-up costs, your business and marketing skills, the demand for coffee in your location, and more.
Hopefully, the information we've presented today has answered all your most pressing questions about how much coffee shop owners make and what it takes to open your own coffee shop. If you plan to move forward and start selling java to the fine folks in your neighborhood, we wish you the very best of luck for a profitable business and a fulfilling coffee career.
---
Featured Image Credit: StratfordProductions, Shutterstock