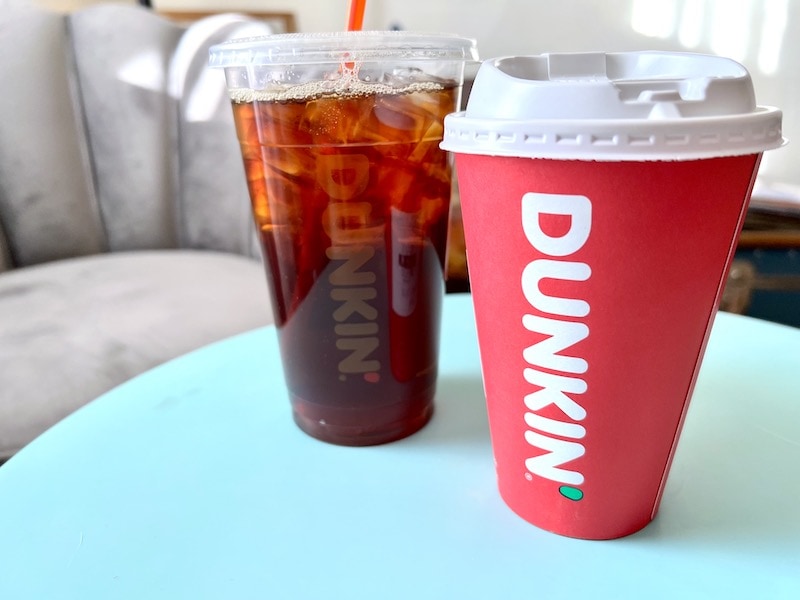 Dunkin' Donuts is known for its great treats and amazing coffee. While Starbucks may be considered the leader of the pack when it comes to coffee chains, true coffee lovers feel that the coffee and taste at Dunkin' can easily compete. The question is, what are the best drinks to try? With Dunkin' having their own secret menu where you can add flavors and create new drinks, having a little help making your choice may be needed. Here's a look at 12 of the best drinks at Dunkin' to try.

The 12 Best Dunkin' Donuts Drinks:
1. Dunkin' Espresso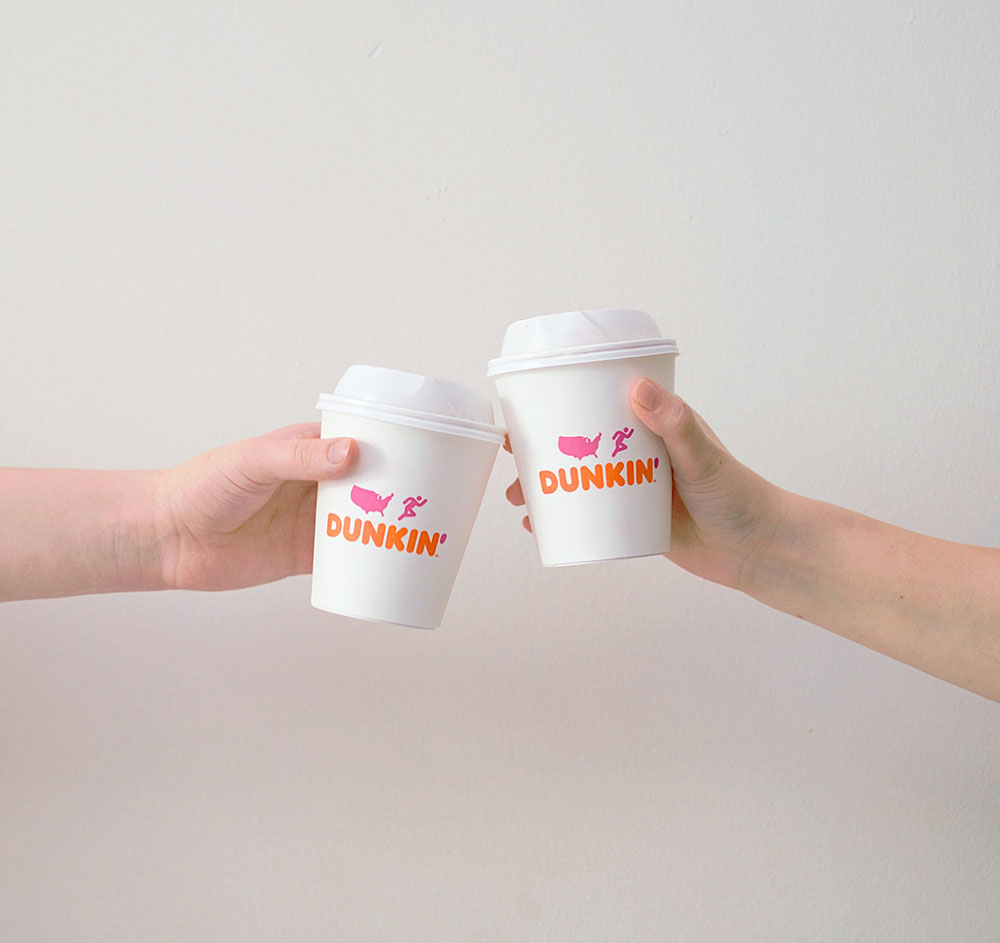 While it may sound a little too simple to be added to a best drinks list, a classic espresso can't be beaten. That's especially true when it's served at Dunkin' Donuts. The espresso made at Dunkin' is crafted using dark-roasted Arabica beans. When you need a quick caffeine pick-me-up, this drink is your answer.
---
2. Dunkin' Americano
If a classic espresso is a bit much for you, give the Dunkin' Americano a try. The classic Americano was originally crafted for Americans during World War II. Coffee wasn't easy to come by and coffee shop owners in Europe quickly learned that most American soldiers weren't fans of the stronger espresso so they added a bit of water and the Americano was born. At Dunkin' Donuts, you can order an Americano hot or iced, making it a great drink for those who aren't fans of espresso.
---
3. Dunkin' Caramel Macchiato
The Caramel Macchiato is another drink that can be ordered hot or iced at Dunkin'. This beloved mixture of steamed milk, caramel, and smooth coffee simply can't be topped. If it's hot outside, an iced version is a great way to cool down. When that nip of cool weather strikes, a hot Caramel Macchiato can really hit the spot.
---
4. Dunkin' Cold Brew
The Dunkin' Cold Brew is the perfect drink for those who love caffeine but would prefer to stay away from a lot of calories. Made from Arabica beans that are steeped for 12 hours, this drink is smooth, full-bodied, and sweet with its chocolatey flavor. Even those who aren't fans of cold brew can find themselves loving this drink.
---
5. Dunkin' Butter Pecan Swirl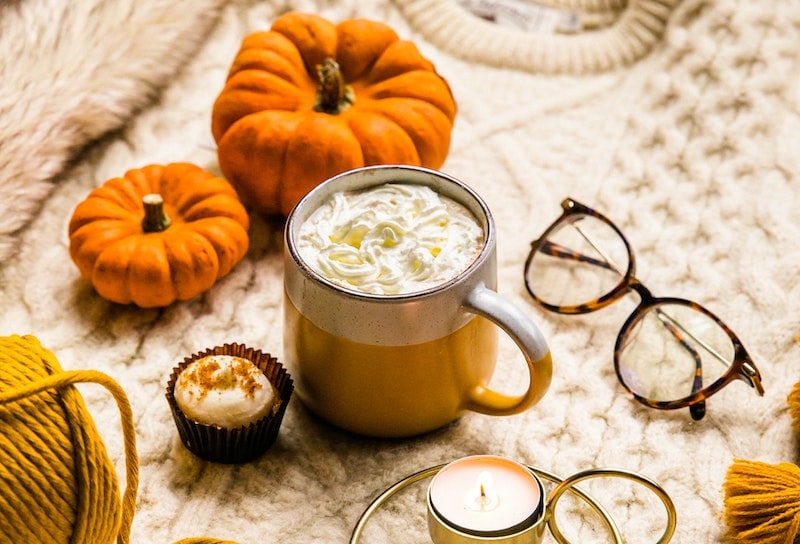 Are you a fan of caffeine but don't love the taste of coffee? If so, the Dunkin' Butter Pecan Swirl could be your next favorite drink. The gang down at Dunkin' has blended buttery caramel and nutty pecan to make an utterly sweet indulgence of a drink. It's also topped with a caramel pecan crunch. If you don't mind a bit of sugar, you'll love this caffeinated beverage on days when you just aren't in the mood for tasting the coffee.
---
6. Dunkin' Caramel Iced Coffee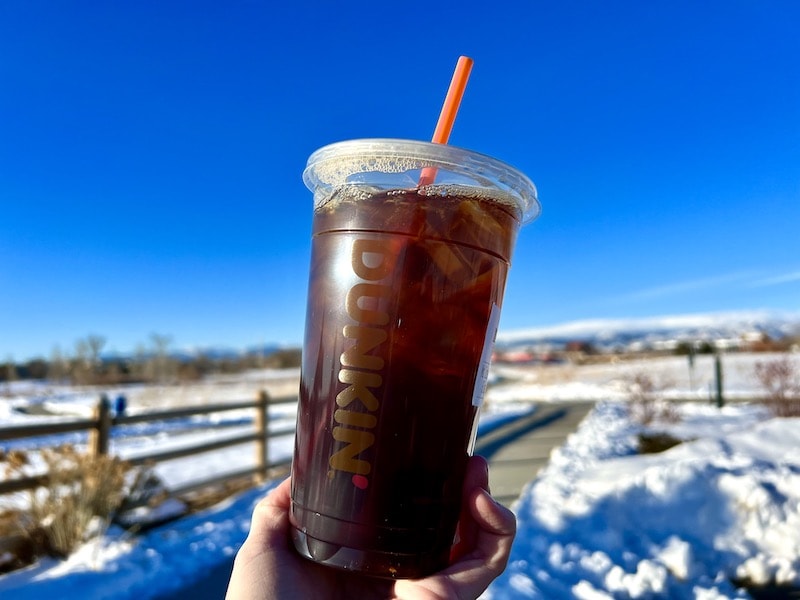 With the way so many people love iced coffee, it's understandable that the Caramel Iced Coffee at Dunkin' would be such a hit. Using their delicious caramel flavoring – also available in sugar-free for those who need to avoid the sweetness – and smooth Dunkin iced coffee, this combination can easily hit all your taste buds.
---
7. Dunkin' Iced Tea
Whether you approve of the idea or not, there are people in this world who aren't fans of coffee. Luckily, Dunkin' has drinks they can enjoy as well. One of the most popular, and most delicious, is their iced tea. You can determine how sweet you want your tea, helping you avoid too many calories while enjoying a perfect tea-to-lemon ratio.
---
8. Dunkin' Pumpkin Spice Latte
Dunkin' may not have been the ones to rocket the Pumpkin Spice Latte to fame, but they offer customers a tasty and enjoyable version of the drink themselves. If you love everything fall, stopping by Dunkin' for one of these drinks is a great way to celebrate the season.
---
9. Dunkin' Hazelnut Mocha
Did you know Dunkin' Donuts has a secret menu? Yep, and the Dunkin' Hazelnut Mocha is one of the favorites on the list of hidden gems. To place your order, ask for a mocha latte. Then ask for two shots of delicious hazelnut. It's that simple. You can enjoy this sweet coffee drink hot or cold depending on the mood you're in for the day.
---
10. Dunkin' Coco Berry Iced Coffee
Yet another hidden gem on the secret menu at Dunkin' is Coco Berry Iced Coffee. An iced coffee with almond milk is the base for this drink. Then ask your barista to add two shots of coconut and two shots of blueberry. This creamy, tasty, and refreshing drink is ideal for a hot summer day.
---
11. Dunkin' Nutella Surprise
Nutella is a tasty hazelnut spread that has taken the world by storm. It's also one of the flavors that can shake things up on Dunkin's secret menu. Like other drinks on the secret menu, this yummy surprise must be ordered a certain way. To start, ask for an original iced coffee. Add in mocha as your flavor swirl then request two shots of hazelnut to top things off.
---
12. Dunkin's Classic Coffee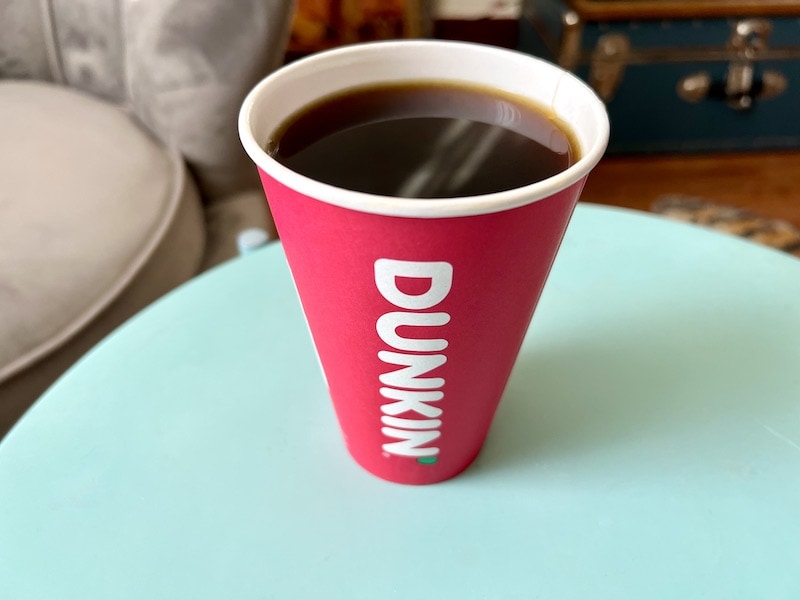 Yes, as you can see, there are a lot of specialty drinks and flavor combinations at Dunkin' to keep you enjoying things for quite some time. However, for true coffee lovers, nothing beats a classic. This medium roast coffee is made from Arabica beans and gives you a nice caffeine boost when needed.

Conclusion
If you want to try one of the best drinks at Dunkin' Donuts, the 12 on this list are a great place to start. Whether you love the taste of coffee, prefer to sweeten things up, or aren't a fan of coffee at all, Dunkin' has you covered. Start at the top and try each of these drinks to have a little fun and keep things exciting.
See also: