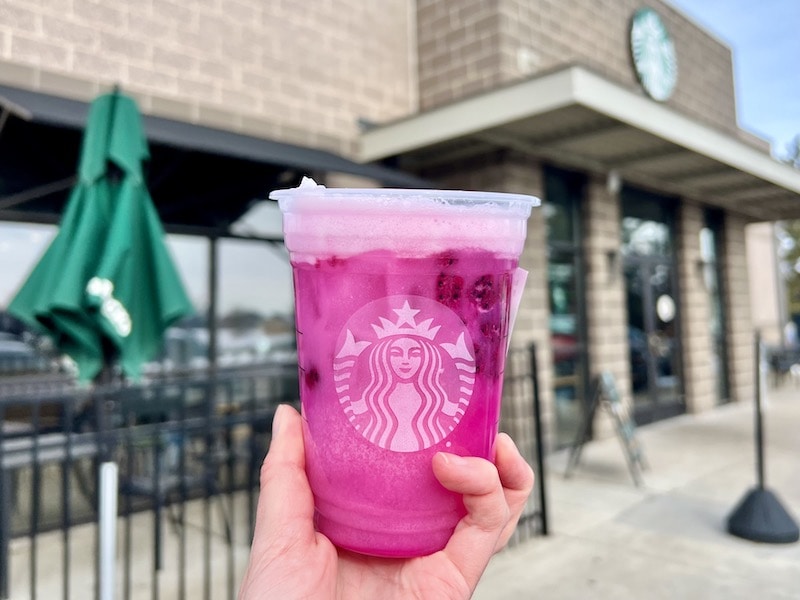 Starbucks Refreshers energy drinks have been a hit since 2011. They are an excellent alternative to coffee during the hazy, lazy days of summer when something hot doesn't feel right, but you need a jolt of energy to get you going. Refreshers are low in calories but contain a surprising amount of caffeine. A "grande" Starbucks Refresher contains about 45 milligrams of caffeine. That's almost 50% more than a hot chocolate (25 milligrams) but significantly lower than a Starbucks grande iced coffee (165 milligrams). Read on to see how Refreshers stack up to other energy drinks!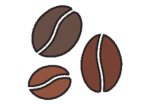 Where Does the Caffeine in Starbucks Refreshers Come From?
The caffeine in Starbucks Refreshers comes from an interesting source; green coffee beans. Green coffee seeds, for the uninitiated, are coffee beans that haven't been roasted. According to WebMD, by skipping the roasting process, the chlorogenic acid in green coffee is kept intact. Chlorogenic acid is a substance that's being researched for possible health benefits.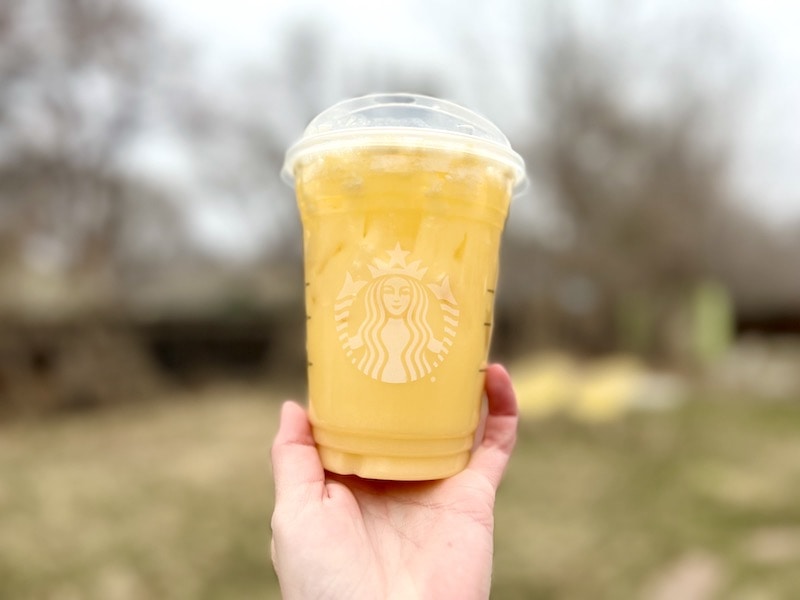 Energy Drink Caffeine Content Comparison
Refreshers are basically energy drinks like Red Bull and Monster, with fruit juice, sugar, and caffeine. If you're wondering how that delicious Refresher in your hand stacks up, caffeine-wise, to other energy drinks, the chart below will help! It includes many of the most popular energy drinks being sold today, including the Refresher from Dunkin'.
| | |
| --- | --- |
| Beverage | Caffeine (16 oz) |
| Starbucks Refreshers | 45 milligrams |
| Dunkin' Refreshers | 66 milligrams |
| 5-Hour Energy Shot | 200 milligrams |
| Bang | 300 milligrams |
| Celcius | 200 milligrams |
| Monster Energy | 160 milligrams |
| NOS | 160 milligrams |
| Red Bull | 80 milligrams |
| Red Bull Sugar-Free | 80 milligrams |
| Reign Energy | 300 milligrams |
| Rockstar | 160 milligrams |
| Zevia | 160 milligrams |
How Do Refreshers Caffeine Content Compare to Starbucks Coffee Drinks?
Most people drink Refreshers in the summer when the temperatures are usually hotter. Of course, some people still like their regular hot coffee drinks in summer, especially if they get up before sunrise. If that's you, the comparison chart of Refreshers' caffeine content to some of Starbucks' popular coffee drinks might come in handy. All of the beverages are the grande size.
| | |
| --- | --- |
| Starbucks Refreshers | 45 milligrams |
| Blonde Roast | 360 milligrams |
| Dark Roast | 260 milligrams |
| Iced Coffee | 165 milligrams |
| Nitro Cold Brew | 280 milligrams |
| Americano | 225 milligrams |
| Cappuccino | 150 milligrams |
| Latte | 150 milligrams |
| Cafe Mocha | 175 milligrams |
| Frappuccino | 5 milligrams |
| Decaf Coffee | 25 milligrams |
| Hot Chocolate | 25 Decaf Coffee |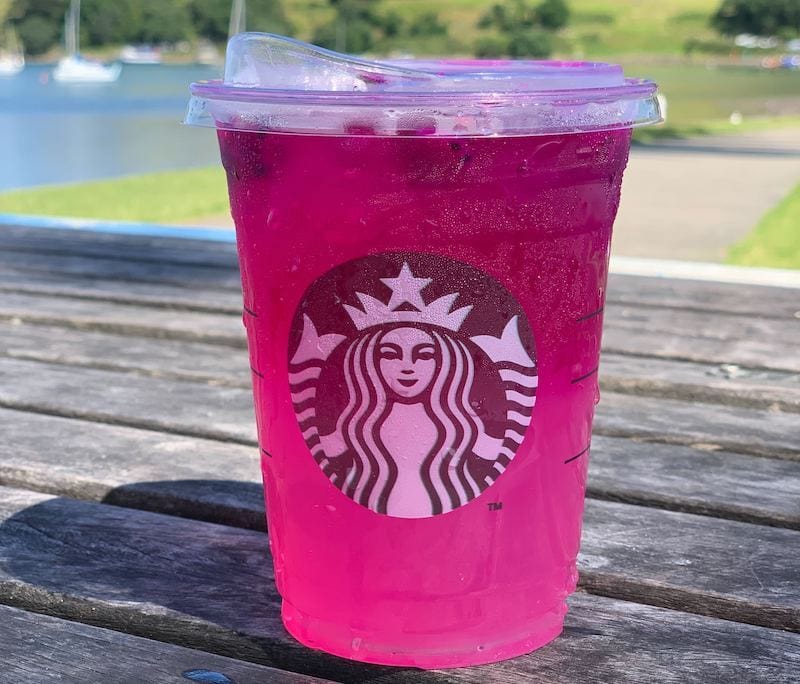 All About Refreshers
The first two Refreshers flavors available to the public were Very Berry Hibiscus and Cool Lime. Refreshers were created to quench your thirst when a hot beverage might not be as appealing. Most Refresher flavors are low in calories, but some are high in sugar, especially the Strawberry Açaí.
Today Starbucks also has a line of Refreshers that, like other energy drinks, you can get in stores and take with you on the go. Like many energy drinks on the market, Refreshers are mostly fruit juice but use green coffee beans for their caffeine, which may have health benefits.
Fun Facts about Starbucks Refreshers
The basic Refreshers formula has been the base ingredient for many of Starbucks' "secret" menu drink items over the years. The Refresher formula was used for several years as the basic juice in some of the most popular Starbucks secret drinks before it was finally released as its own product.
A Change.org petition was started to try and get Valencia Orange Refreshers back on the menu. The petition failed even though the flavor was very popular, and today you still can't get Valencia Orange Refreshers.
Starbucks Refreshers get their caffeine from green coffee seeds that haven't been roasted or brewed. The seeds are used raw to protect their chlorogenic acid, which is destroyed by heat.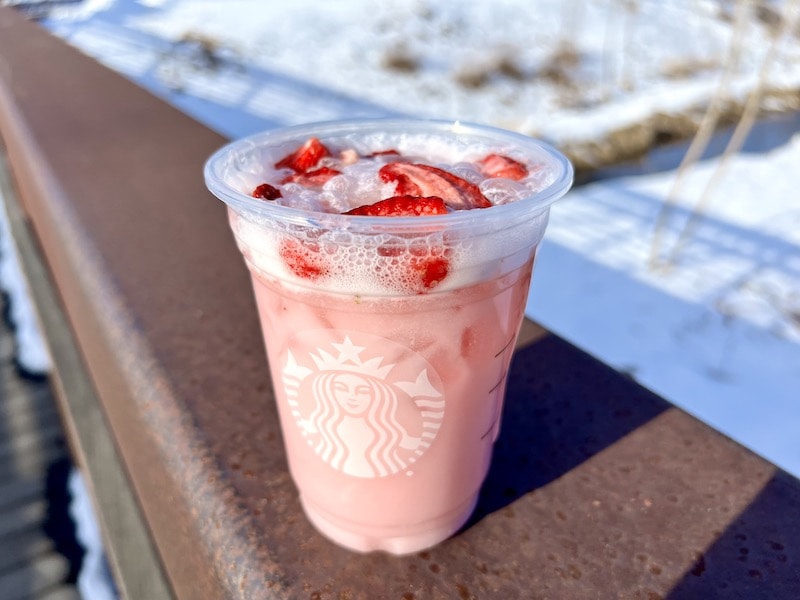 Final Thoughts
Starbucks Refreshers are a tasty treat designed to tempt your palate while giving your body an energy boost. The boost comes mainly from the green coffee seeds used in the Refreshers recipe, which aren't roasted but still add a moderate amount of caffeine to each Refresher. Refreshers are best when you add them to cold beverages and can make ordinary drinks taste spectacular.
See Also: How Much Caffeine Is in Starbucks Instant?
---
Featured Image Credit: Jorge Fernández Salas, Unsplash