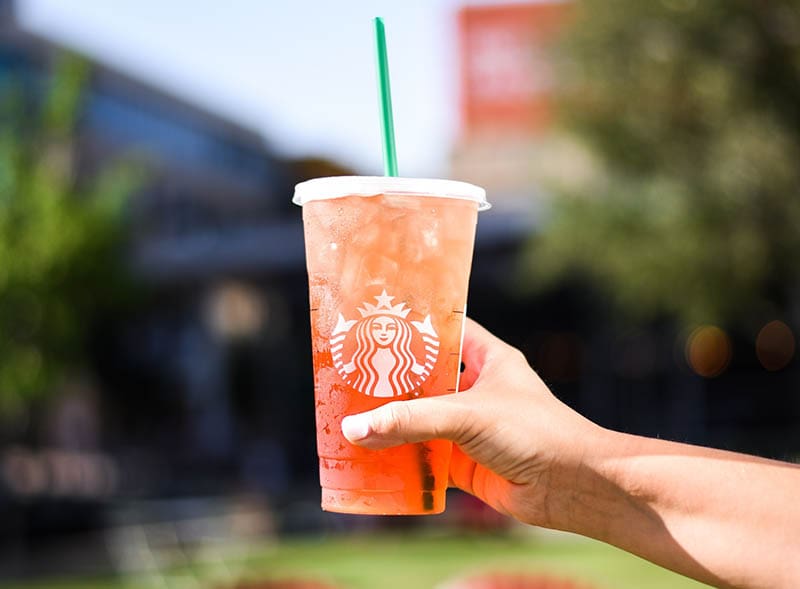 Next time you head to your local Starbucks to get your caffeine fix, why not try something new rather than your typical coffee? Starbucks has plenty of drinks to offer, including their Starbucks Refreshers. If you're unfamiliar with these drinks, they're made with real fruit juice and a green coffee extract to provide just a hint of caffeine (45 mg for a grande). The extract comes from unroasted arabica coffee beans, and these drinks are the perfect pick-me-up on a hot day.
There are plenty of tasty flavors to choose from, too; not just the refreshers on the menu, but those on the secret menu. And if you want to try the best Starbucks Refreshers (and why wouldn't you?), then you need the list below to get you started. Enjoy!

On the Menu
If you're looking to order straight off the menu at Starbucks, these are some of the Refreshers you'll find (though availability may vary by location). All nutritional information is for the grande size Refreshers.
1. Dragon Drink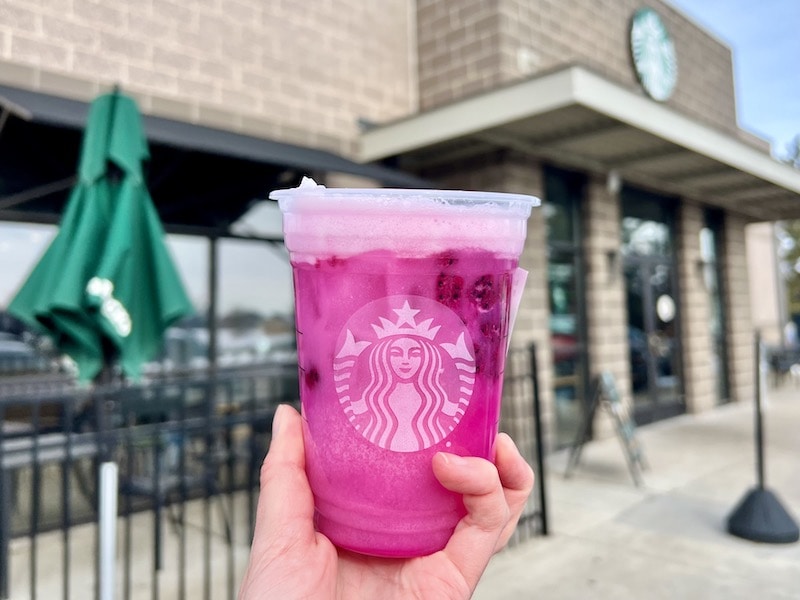 | | |
| --- | --- |
| Calories: | 130 |
| Sugar: | 23 g |
| Caffeine: | 45 mg |
If you're looking for something sweet but a bit heavier than juice, you'll want to give this tropical-inspired drink a go. Made with freeze-dried dragon fruit, mango flavoring, ice, and creamy coconut milk, the Dragon Drink makes for a wonderful treat during any season. And with both tart and sweet flavors, your tastebuds will be delighted! This drink does pack quite the sugar punch, though, so be wary of that.
---
2. Mango Dragon Fruit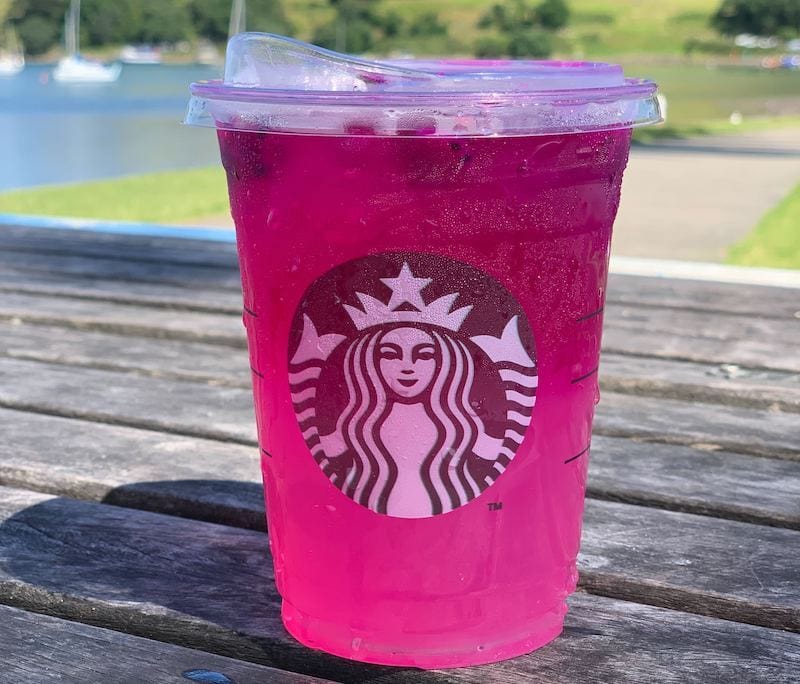 | | |
| --- | --- |
| Calories: | 90 |
| Sugar: | 19 g |
| Caffeine: | 45 mg |
Think of this bright magenta refresher as the lighter version of the Dragon Drink. It has the same ingredients—freeze-dried dragon fruit, mango flavoring, and ice—except for the coconut milk. This leads to a fruitier taste and fewer calories (it's still quite a bit of sugar, though). Shaking with ice right before it's served gives this yummy drink a nice foam on top for the first couple of sips.
---
3. Mango Dragon Fruit Lemonade
| | |
| --- | --- |
| Calories: | 140 |
| Sugar: | 31 g |
| Caffeine: | 45 mg |
Yep, you guessed it—this delicious fruity drink is simply the Mango Dragon Fruit with a tart lemonade twist! Featuring all the Mango Dragon Fruit ingredients, but with the addition of lemonade, it gives the basic Mango Dragon Fruit a balanced flavor that will wake up your tastebuds instantly. However, this version of the dragon fruit drink is the worst for calories and sugar, so you might want to drink this one sparingly.
---
4. Paradise Drink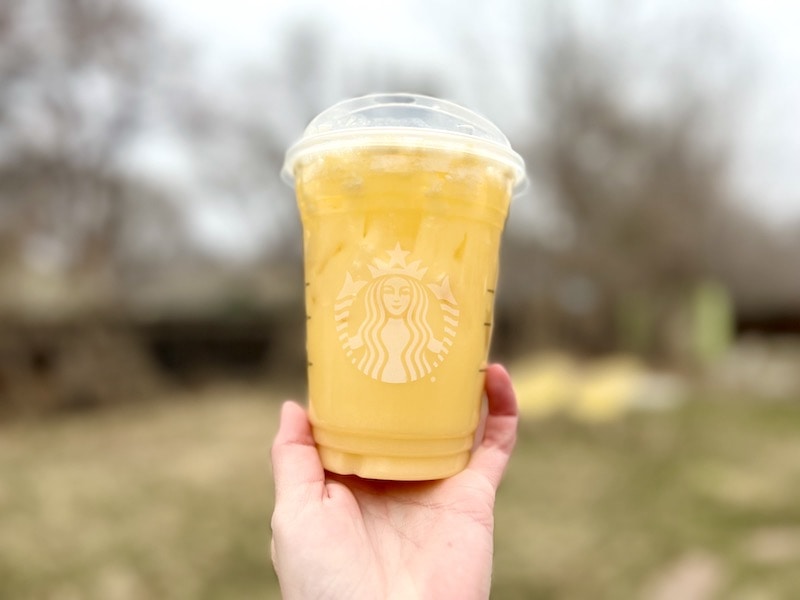 | | |
| --- | --- |
| Calories: | 140 |
| Sugar: | 23 g |
| Caffeine: | 45 mg |
If dragon fruit and mango aren't your things, check out the Paradise Drink. Made with diced pineapple, passion fruit flavoring, and that creamy coconut milk base, this drink tastes similar to a pina colada (just without the rum!). Even if you aren't a massive fan of coconut, the pineapple and passion fruit are the flavors that really stand out here. However, this is another drink that packs quite a few calories and sugar content.
---
5. Pineapple Passionfruit
| | |
| --- | --- |
| Calories: | 100 |
| Sugar: | 19 g |
| Caffeine: | 45 mg |
When you want the delicious bitterness of pineapple mellowed with the sweet flavor of passion fruit but without the calories and sugar, this is the drink to reach for. It's essentially the same as the Paradise Drink, except it's made with regular milk for a lighter, more watered-down version. And as you can see, it has less sugar content than the Paradise Drink, making it a little less sweet.
---
6. Pineapple Passion Fruit Lemonade
| | |
| --- | --- |
| Calories: | 140 |
| Sugar: | 30 g |
| Caffeine: | 45 mg |
By now, you're probably sensing a theme in how the Starbucks Refreshers menu works. Yes, Pineapple Passion Fruit Lemonade is simply the Pineapple Passion Fruit Refresher with the addition of tart lemonade. It might seem that adding lemonade to pineapple would be too much sourness for one drink, but surprisingly the lemonade makes the whole thing sweeter. And you can tell by how much the sugar content increases with the addition of the lemonade!
---
7. Pink Drink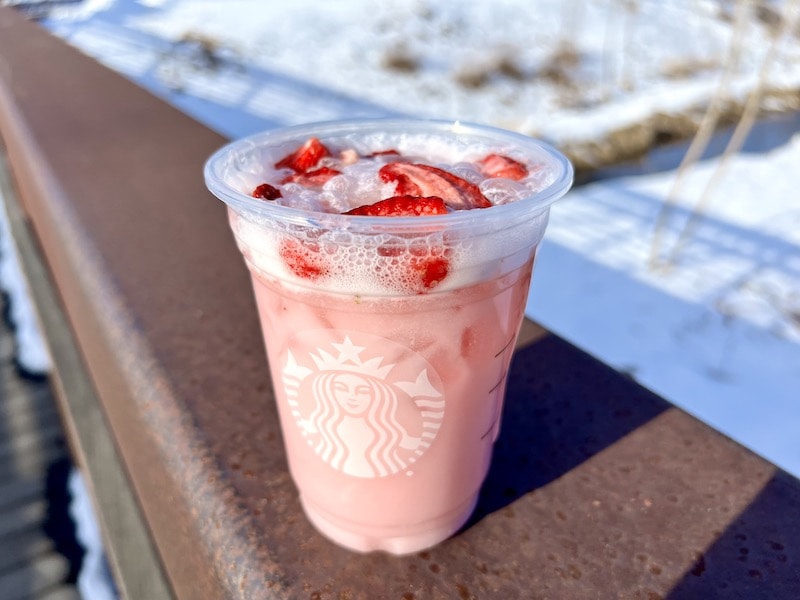 | | |
| --- | --- |
| Calories: | 140 |
| Sugar: | 25 g |
| Caffeine: | 45 mg |
Believe it or not, the Pink Drink started as a secret menu item, but it got so popular that Starbucks decided to add it to the regular menu. This sweet drink mixes the flavors of strawberry, acai, and a hint of passionfruit with a coconut milk base to create a taste that sounds like it wouldn't work but absolutely does. As with the other Refreshers that contain the coconut milk base, this drink has quite a few calories, so you may prefer the lighter version below.
---
8. Strawberry Acai
| | |
| --- | --- |
| Calories: | 90 |
| Sugar: | 20 g |
| Caffeine: | 45 mg |
Yes, the Strawberry Acai Refresher is the lighter version of the Pink Drink. So, it contains all the deliciousness of the strawberry, acai, and passion fruit flavor mix but with far fewer calories and a touch less sugar. Next time you're looking for something a bit sweet, try this refresher on for size.
---
9. Strawberry Acai Lemonade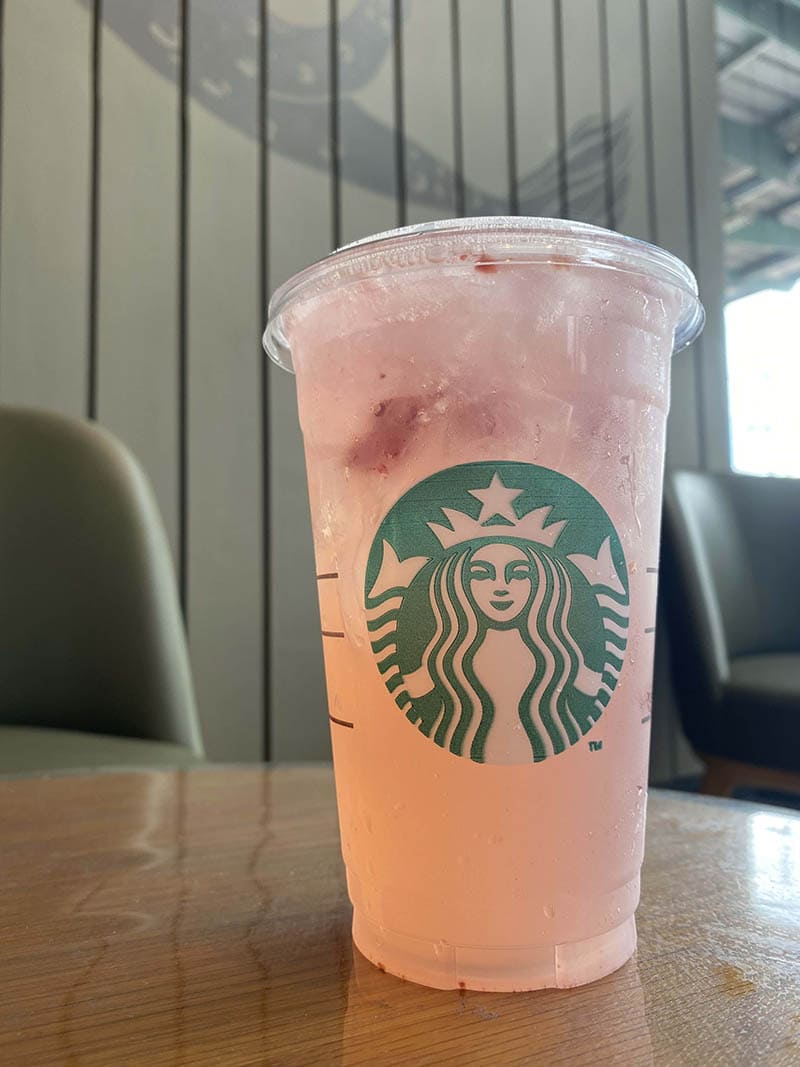 | | |
| --- | --- |
| Calories: | 140 |
| Sugar: | 32 g |
| Caffeine: | 45 mg |
Who doesn't love the taste of strawberry lemonade? Add to that the flavors of acai and passion fruit, and you've got yourself one deliciously tart and fruity drink! Again, the addition of lemonade boosts the caloric and sugar content of this drink, so if that's a concern, then skip the lemonade addition and go for the regular version of the Strawberry Acai.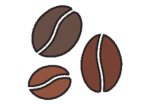 On the Secret Menu
Items on the secret menu are simply customized drinks that became wildly popular online. You can't just walk in and order these by name, you need to tell the barista how to make them, but these fun recipes definitely liven up the regular Starbucks Refreshers menu! Unfortunately, due to the customizations, we don't have the nutritional info for these, but we can absolutely tell you how to order one.
10. Chocolate Covered Strawberry Pink Drink
Perfect for celebrating Valentine's Day, this delicious drink brings the taste of chocolate-covered strawberries to you in liquid form. All secret menu items start with a base on the menu, and this one is, of course, based on the Pink Drink. So, to get this, you'll need to order a Pink Drink and ask for the addition of vanilla sweet cream cold foam with two pumps of mocha blended into it.
---
11. Material Girl
This drink with the Madonna-inspired name is also based on the Pink Drink. To order this one, you'll need to request a Pink Drink with the addition of vanilla sweet cream cold foam mixed with strawberry puree sauce, plus added white mocha sauce (how much white mocha is up to you!). It's similar to the drink above, except you're going for a white chocolate-covered strawberry taste.
---
12. TikTok Matcha Pink Drink
As you can guess, this is also a drink that's customized from the basic Starbucks Pink Drink. Instead of adding more strawberry or chocolate sauces, though, you're going to be requesting that the barista add a scoop of matcha blended into vanilla sweet cream cold foam. Or you can ask for the addition of matcha coconut milk on the bottom of the drink for a fun ombre hue.
---
13. TikTok Pink Drink
Though it has the same name as the Pink Drink, this Pink Drink is its own tasty item that features a few customizations. First, you'll need to ask for heavy cream instead of coconut milk. Then you'll request the addition of three scoops of vanilla bean powder to be shaken in. Finally, top it off with whipped cream, and you have an extremely creamy strawberry-vanilla delight!
---
14. TikTok Rose Gold Refresher
We promise that not all the secret menu refreshers are based on the Pink Drink! In fact, this one uses the Mango Dragon Fruit Drink as a base, then adds several customizations. With this secret menu item, you'll want to ask for no inclusions and no water. Then, you'll want to add one pump of raspberry and one pump of vanilla syrup, plus peach juice. The end result is a beautiful rose gold-colored drink that tastes fantastic!
---
15. TikTok Sunset Drink
Finally, you can try out this drink based on the Mango Dragon Fruit Lemonade Refresher. For this one, you'll actually request no dragonfruit inclusions, but you'll be adding a splash of peach juice and some Iced Passion Tango Tea. And you'll want to ask that it be topped with the tea to form a layer so you get that lovely sunset color.

Conclusion
If you aren't in the mood for coffee but still want your Starbucks fix, you should try the Starbucks Refresher menu. Whether it's a drink ordered from the actual Starbucks menu or something from the secret menu, these juice-based drinks will give you a mild caffeine boost with tons of flavor! And remember, if you didn't see the exact thing you want on this list, you could also do your own customizations (and perhaps create the next great secret menu item!).
---
Featured Image Credit: The Nix Company, Unsplash